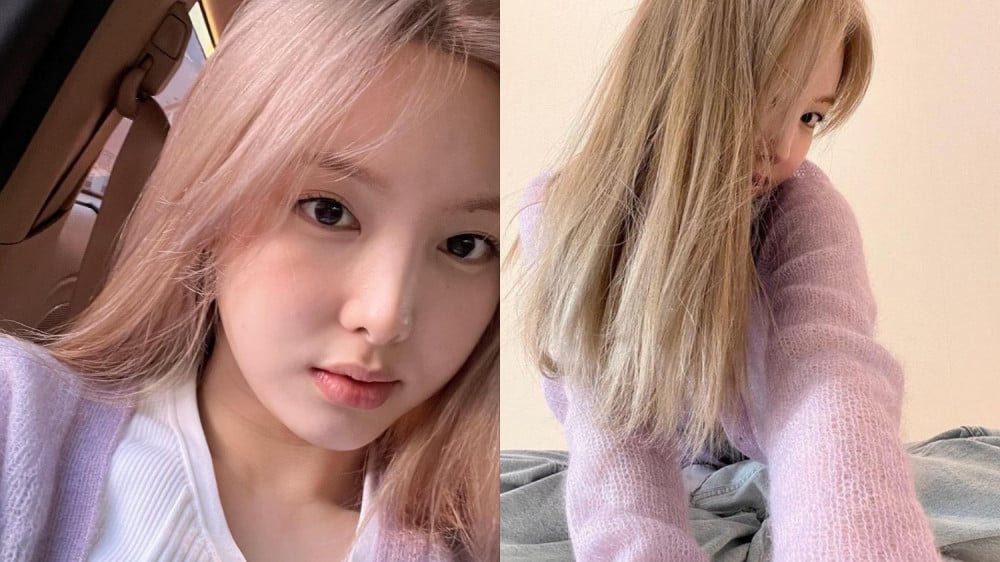 TWICE member Nayeon has stunned fans and non-fans with her new hairdo.

The moment fans have been waiting for so long is finally here! Nayeon took to her group's Instagram account to upload several photos of her with her new blonde hairstyle with the caption "Spring is here," showing off her ethereal and charming beauty.

With over years of waiting, fans can't hold it in but to post Nayeon's photos all over social media. Nayeon entered the worldwide trends on Twitter and other platforms right after she posted the photos earlier at midnight.

Fans discussed how Nayeon's new hairdo fits her perfectly. Some comments include:
"She's so pretty with her blonde hair. So unexpected, but I love the surprise."
"Nayeon looks so perfect in blonde. Honestly, one of her prettiest looks."
"So damn gorgeous."
"I swear. I never expected she would dye her hair blonde. Nayeon's best hair so far."
"Please stay blonde all the time."
Check out Nayeon's Instagram update below!