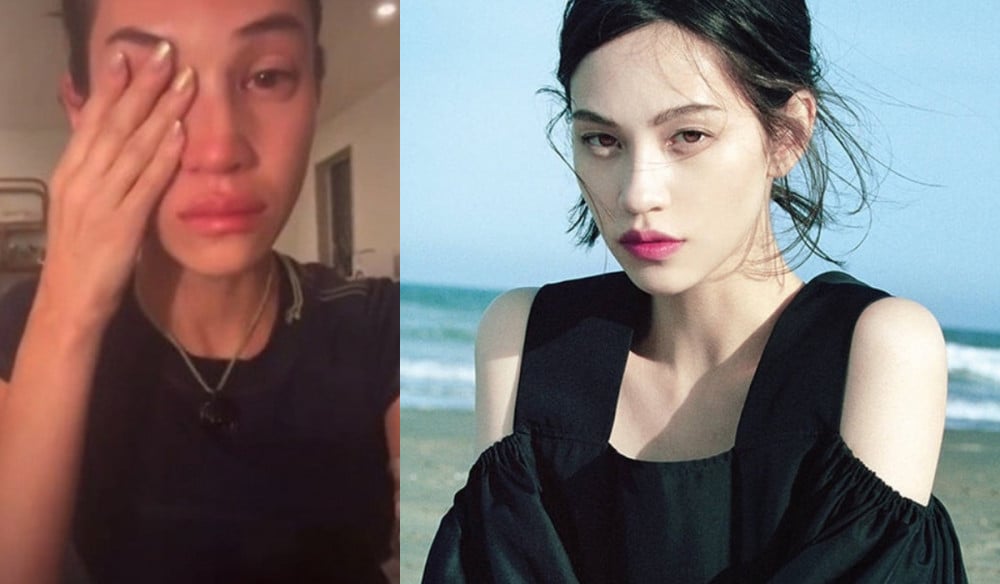 Kiko Mizuhara received a backlash of malicious comments after expressing her position on sexual violence in the Japanese entertainment industry.

Lately, sexual violence in the entertainment industry has become a hot topic in Japan. Among the most prominent cases are accusations made against director Hideo Sakaki. The premiere of his films, 'Mitsugetsu' and 'Hazard Lamp,' were both canceled after a Japanese magazine exposed allegations of sexual violence made against him by several women. Another director, Sion Sono, allegedly also pressured actresses into sexual relations in exchange for a role in one of his projects. Another person pointed out as a perpetrator of sexual violence was Umekawa Haruo, the producer of romance drama movie 'Ride or Die,' in which Kiko recently starred.
In response to the issue of harassment in the industry, Kiko spoke publically on the issue and suggested the introduction of an 'intimacy coordinator,' someone who controls the shooting environment and monitors the actors' comfort when shooting physically intimate scenes. The actress expressed that the use of an intimacy coordinator could prevent actors from feeling sexually uncomfortable or sexually harassed during filming.

"In the entertainment industry, this aspect continues to exist, and I've often heard sexually harassing remarks from male directors. The other party may have said it subconsciously, but there was a constant feeling of injustice," Kiko explained in an interview with a Japanese magazine. "There is an implicit compulsion in the industry to think that an actor playing a role with nudity is a good actor."


However, Kiko's remarks were attacked by netizens. There were comments saying that such remarks were meant to get people's attention. There were also malicious comments demeaning people of mixed race, as Kiko is half white, half Zainichi Korean.

In response, Kiko went live on social media on April 13 to discuss the growing amount of malicious comments.
"I thought talking about sexual harassment in the entertainment industry was the right thing to do. But more and more people attacked me because of the fact that I'm half Korean," she commented tearfully. "I know there's nothing I can do. I know there's nothing I can do about it, but it hurts me a lot. It's really scary and frightening."

Meanwhile, actress Yuriko Yoshitaka, who previously worked with Sion Sono, has also spoken up about Japan's belated #MeToo movement. In her own statement, she expressed shock at the names associated with the scandal and empathized with the victims. She also felt anger toward the powerful men who are using their position to take advantage of actors with dreams. "Sad," she wrote. "It's the kind of world they think we live in."