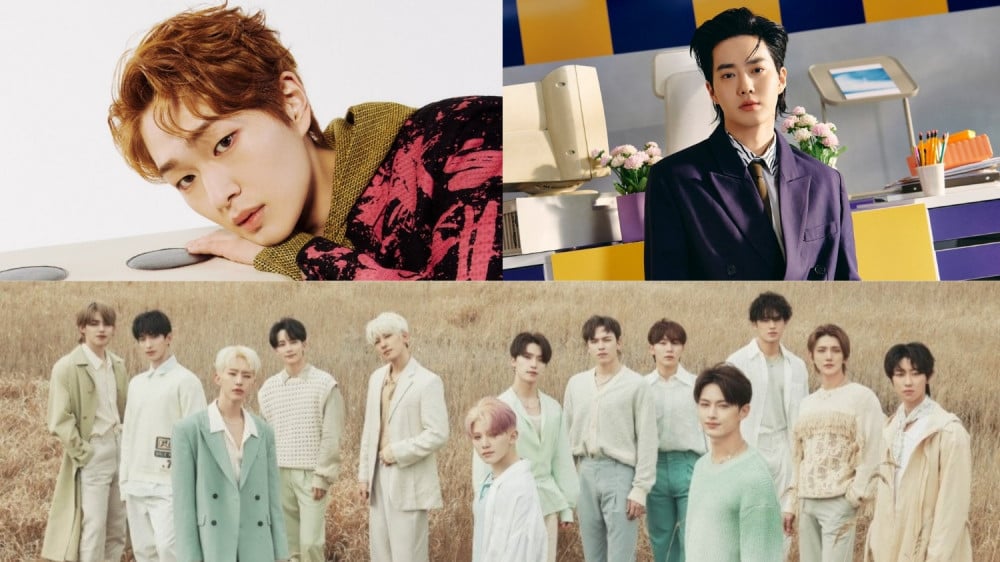 Billboard Japan has updated its charts for the week of April 20 in album sales, downloads, and streaming category, including the major charts 'Hot 100' and 'Artist 100'.
For Billboard Japan's 'Hot 100' update, Seventeen successfully debuted inside the chart at #40 with the group's newest English-language single "Darl+ing", marking their 16th song to debut on the chart. NiziU's "ASOBO" lands at #5, their 14th song to enter the chart, while IVE's "Love Dive" has reached a new peak of #8.
For this week's update of 'Artist 100' chart, EXO member Suho, who just came back with his latest mini-album 'Grey Suit', entered the chart for the first time at #85. SHINee's leader Onew, who just returned with his second mini-album 'DICE', earned his first appearance on the chart at #60. Seventeen re-entered at #50, while IVE reached a new peak of #19 on the chart.
[This articles only includes those who debuted and reached a new peak on Billboard Japan's 'Hot 100' and 'Artist 100' charts.]

You can check out other Billboard Japan chart updates for this week here.
Congratulations to all of the artists!