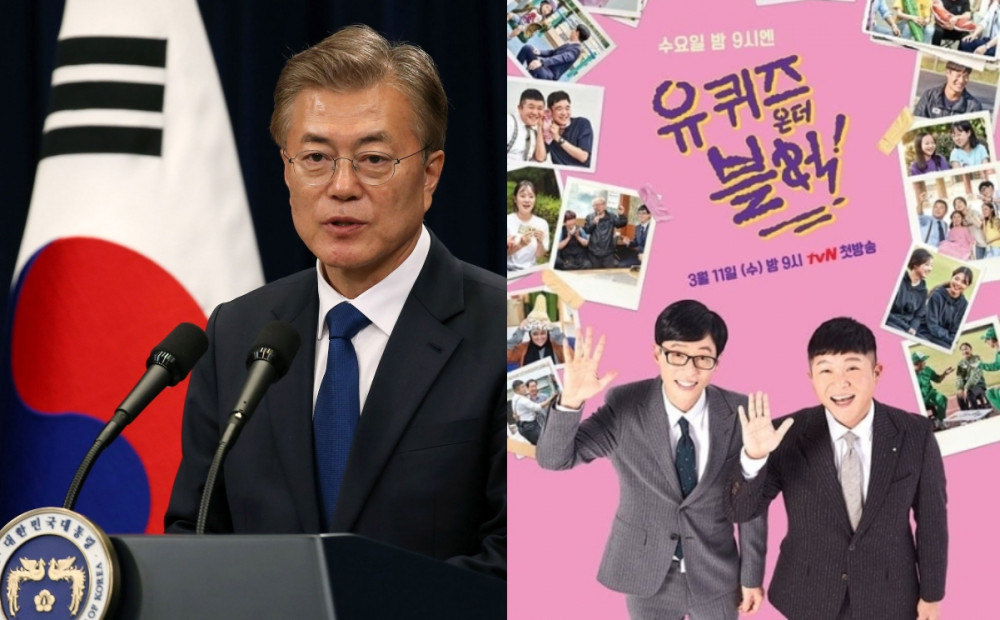 CJ ENM has denied alleged reports that South Korea's president Moon Jae In requested to appear on tvN's variety show, 'You Quiz On The Block'.
On April 21 KST, an official from CJ ENM told one media outlet, "After confirming, we have learned that president Moon Jae In has never requested to appear on 'You Quiz On The Block'. The show is considering taking legal action."
Earlier on this day, one exclusive report claimed that reps from the Blue House had contacted the production team of 'You Quiz On the Block' in April of last year, to request that president Moon Jae In appear as a guest on the show. Allegedly, the request also included asking for a special episode on the Blue House, a year before the end of Moon Jae In's term. The alleged Blue House official stated, "I personally talked to the main PD. [The production crew] initially told us they would 'think about it', and later told us 'We think a politician's appearance does not match well with our program's concept.' I [also] heard that Yoo Jae Suk felt burdened by a politician's appearance."
As previously reported, South Korea's president-elect Yoon Seok Yeol appeared as a guest on the recent episode of tvN's 'You Quiz On The Block', despite strong protests from the public. Then, reports on April 21 claiming that 'You Quiz' had turned down a request for the outgoing president, Moon Jae In, to appear in the past quickly led to even more controversy, adding fuel to the fire.