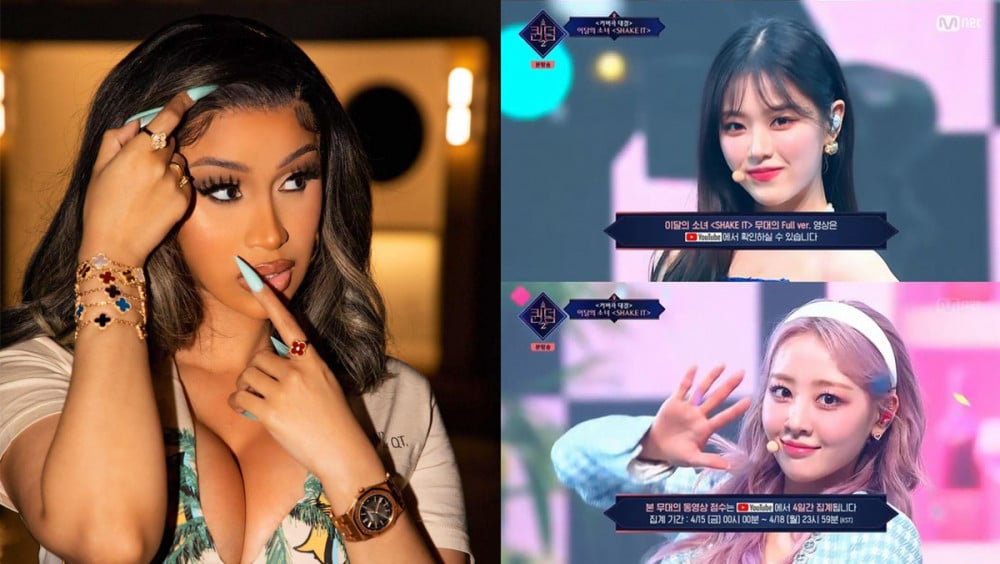 Netizens were a little thrown off on April 14, when American rapper Cardi B gave a shoutout to K-Pop girl group LOONA's "Shake It" stage from this week's broadcast of Mnet's 'Queendom 2'!
Based on the thread of events, it looks like fans of LOONA tagged Cardi B on Twitter while discussing the girl group's latest stage on 'Queendom 2', where the group performed their own rendition of SISTAR's "Shake It". Then, Cardi B actually ended up noticing, as she replied to one fan stating, "I like it"!
It's also a great coincidence that Cardi B's new single, also titled "Shake It", is set to drop later tonight on April 15 at midnight EST!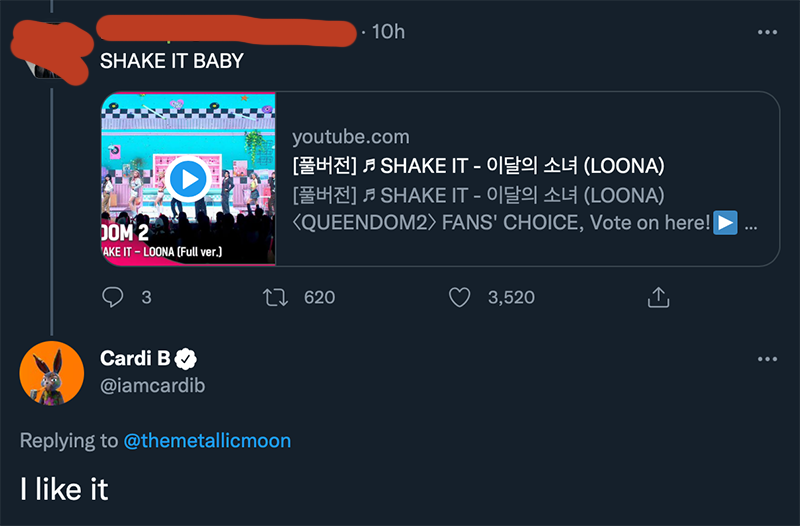 Have you checked out LOONA's "Shake It" stage from 'Queendom 2' yet?