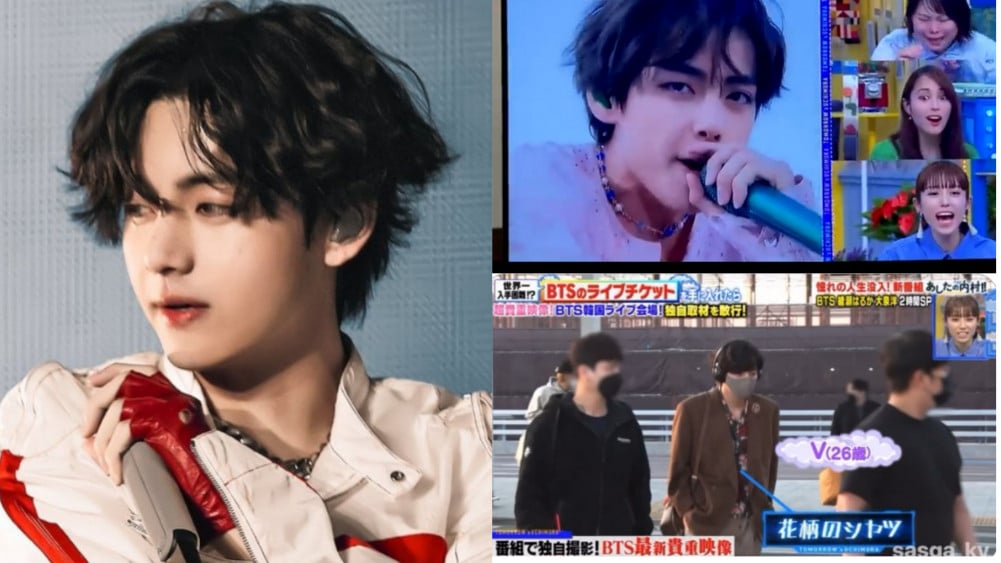 Japan has always been called 'TaeTaeLand.' Kim Taehyung keeps on sweeping the Japanese fans and public off their feet because of his unique charms, beautiful vocals, and his CG visuals.

Recently Fuji TV's Host Saitou pointed out the part that most stood out to him when he watched BTS's concert live, and it was Taehyung's Singularity performance:

"It's a scene where Tete was lying on bed. All he did was open his eyes, and the girls who saw that their knees gave out and they collapsed."
The TV program aired scenes of Taehyung in concert, and the celebrity guests couldn't help but fangirl over the artist's visual.
V is considered to have played a huge part in the spread of the Korean Hallyu wave in Japan; be it with his music as he's making and breaking records with it, fashion or visual; he's proving his influence in every field.
V is still holding the record of "The Biggest First Day Sales Debut Ever For Any Korean Soloist In Historyon Oricon Daily Digital Single Chart" and "The Highest Debut For A Korean OST In History On Billboard Japan Hot 100 At #29".
Keito Sago, a lead dancer and vocalist of JO1, added 'Christmas Tree' by V in his personally curated Spotify playlist for all of his Favorite Tracks.
Taehyung's fashion (flower pattern shirt) has been discussed on a Japanese tv show.
Japan's popular fashion mag '25ans' focused on V's fashion under the title 'BTS Taetae's private clothes and favorite brand collection.'
A poster of Poodle Taehyung was seen on Japanese radio station TBS Radio and Miss Japan and TV personality Junna Yamagata was spotted holding a Taehyung poodle picket.
'Tete,' Taehyung's nickname in Japan, has a prolonged list of Japanese celebrities and famous people loving him and biasing him.
Despite not promoting in Japan, V's popularity there seems to be growing exponentially, claiming Japan as his Land, proving the title of " Taetaeland."