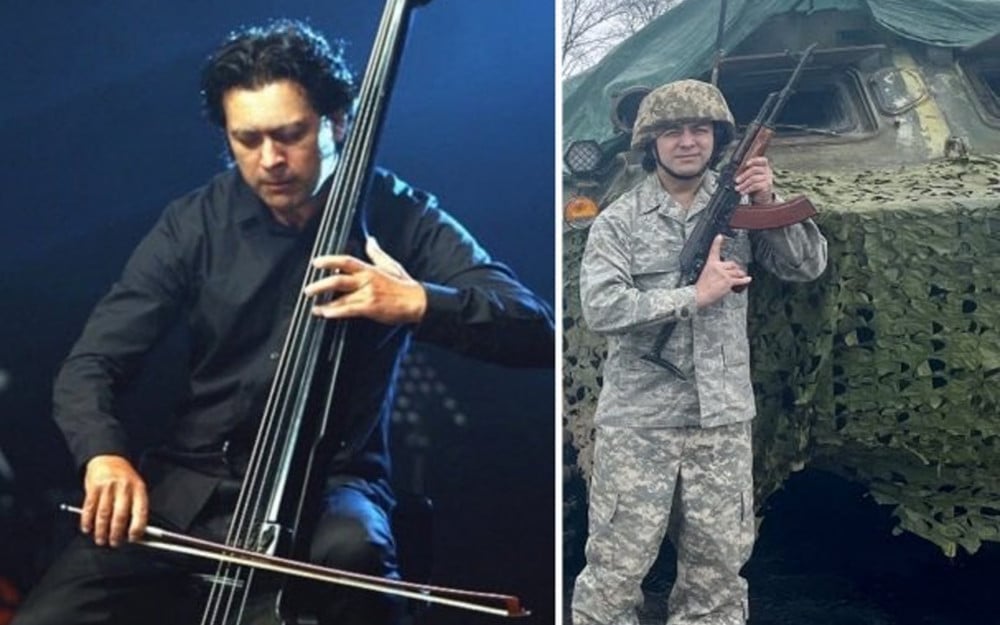 Three Ukrainian musicians who are active members of a private orchestra in Korea took up guns instead of their instruments to protect Ukraine from the Russian invasion.
According to the Seoul Pops Orchestra on March 2, it was confirmed that three Ukrainian members had recently returned to Ukraine for voluntary enlistment. Seoul Pops Orchestra is a private orchestra that was founded in 1988 and has 72 members. Contrabass Zucchini Dmitro (age 47), who joined in 2002, violist Leu Keller (age 51), who joined in 2015, and trumpeter Matvienko Konstantin (age 52), who joined in 2016, left to protect their country.

The three individuals are the three talented musicians from the Ukrainian National Tchaikovsky Academy of Music located in Kyiv. Dmitro, who was the first of the three to join the Seoul Orchestra, served as the principal member of the orchestra. He recommended the other two musicians to join him in Korea and have been working together since then.

Seoul Pops Orchestra Executive Conductor Ha Seong Ho said, "Since the New Year's concert in January, I have been trying to hear news about our Ukrainian members since I was not able to get in contact with them. When I saw a photo of Dmitro wearing a soldier uniform and holding a gun, I was so surprised." He continued to explain, "They are the members of the orchestra who have been us for so long. I cried a lot when I heard the news they were participating and fighting in the war. I just earnestly want all our Ukrainian members to return back safely."