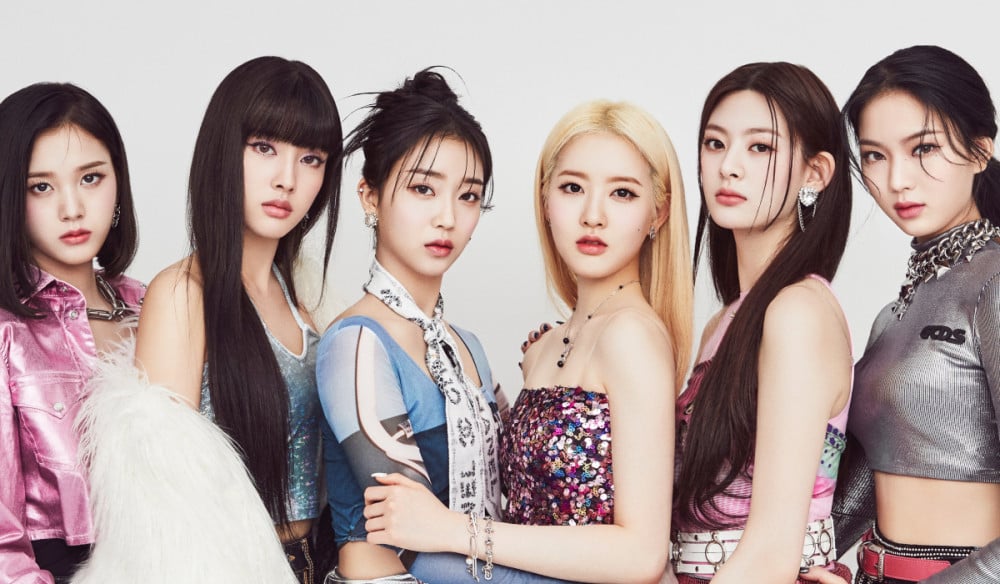 Since their debut in November 2020, STAYC has enjoyed a rapidly rising success generally uncommon for acts from newer labels thanks to their fresh teen crush concept, catchy singles, and production support from legendary K-Pop hitmakers Black Eyed Pilseung. Now, in 2022, STAYC is ready to move forward—leaving the rookie era behind with their second mini-album 'YOUNG-LUV.COM.' The album features the single "RUN2U," a bright EDM-accented love song where the members are ready to risk it all and 'run to' the object of their affection.
Shortly before the album was released, STAYC spoke to allkpop about their accomplishments up to now, their hopes for their comeback, and goals for their first 'post-rookie' year. Find out what the members had to say about "RUN2U" and more below!
ALLKPOP: First, we wanted to sincerely congratulate STAYC on such a successful award season! The group managed to win quite a few awards, including Best Performance at the Seoul Music Award and both Artist of the Year (September) and Discovery of the Year – Hot Trend at the Gaon Chart Music Awards. What was it like to receive so many impressive awards this past season?

SUMIN: Just being nominated at these ceremonies was something significant to us, but we're so grateful we ended up receiving such great awards. Those days became happy memories, and we promise to continue working hard to show many great sides.
AKP: STAYC particularly was able to win Rookie of the Year alongside aespa at the recent Golden Disc Awards, which is a huge accomplishment for new groups. Were you able to do anything to celebrate in any way?
SUMIN: Honestly, I think we were a little too busy to celebrate properly!
SIEUN: I remember us feeling so happy and honored to receive such a precious prize. Even though we weren't able to do something special to celebrate, we kept excitedly talking among ourselves about how meaningful it was and how grateful we were.
AKP: Last month, STAYC released their second mini album 'YOUNG-LUV.COM,' as well as the title track "RUN2U." Your previous albums 'Star To A Young Culture,' 'STAYDOM,' and 'STEREOTYPE' have become huge hits with K-Pop fans. How would you say the new album differs?
ISA: For the new album 'YOUNG-LUV.COM,' we promoted the album by making a real homepage with the album's title as the domain address. I think this way of promoting was a special difference that made fans waiting for our new album more curious and feel like they were experiencing something new.
AKP: What is something STAYC focused on the most when preparing for this comeback that also might have differed from previous releases?
SEEUN: We wanted to convey STAYC's unique energy to those watching us, so we thought a lot about how to do deliver that well. We also focused a lot on getting a "Wow, STAYC goes well with all kinds of concepts" type of reaction.
AKP: The music video for "RUN2U" was really spectacularly shot and seemed to have a lot of different technical elements involved. What was shooting the video like? Was there anything funny that happened when you were all on set?
YOON: During our last group choreography scene, some pyrotechnics were going to go off. However, it was our first time working with that type of pyrotechnic, and we weren't aware of how it was going to go off. So, we did the choreography, and when the pyrotechnic went off and started spilling like rain behind us, we freaked out!
AKP: With previous releases, STAYC managed to accomplish quite a few impressive milestones both on music shows and sales charts. What is the group's goal for comeback promotions this time around?
SEEUN: We want to deliver the good influence and energy unique to STAYC to everyone who sees our performance, and our goal is also to have people feel like the comeback concept suited us well.
J: I want all of the members to promote healthily and without getting hurt and for us to get a #1 on a music show public broadcast!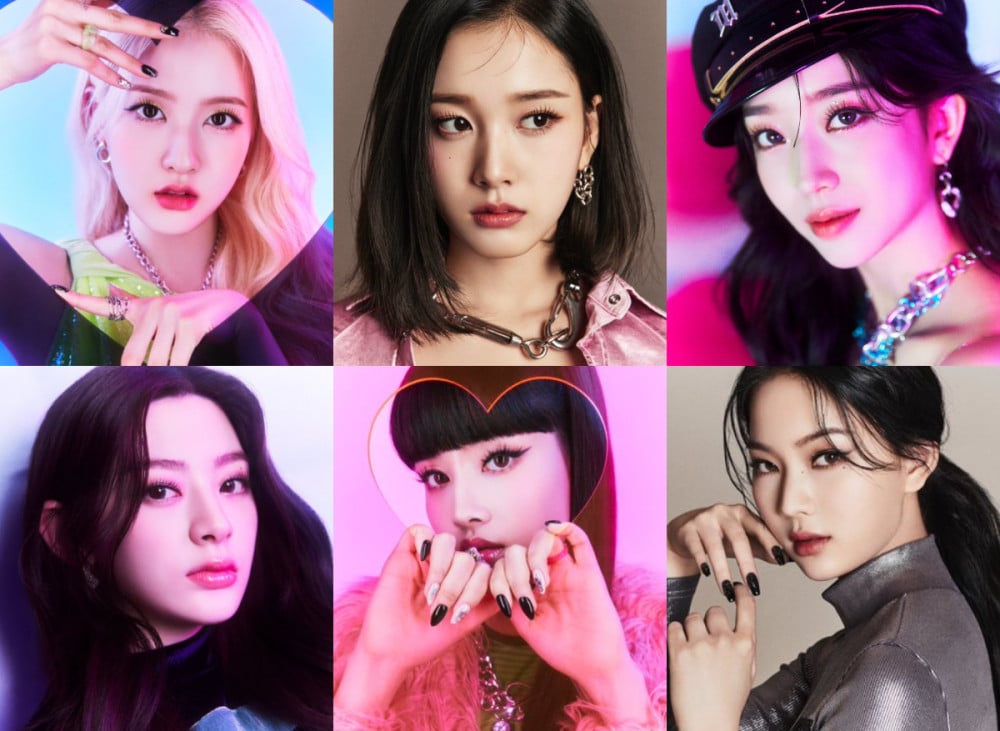 AKP: We're big fans of the different promotional photo concepts STAYC used for 'YOUNG-LUV.COM.' They were really whimsical, fun, and definitely showed different sides of each member. Was there an accessory or wardrobe piece you wore during the shoot you were obsessed with? Also, is there a member you think really suited "RUN2U" and its comeback concept the best?
SUMIN: SWITH [STAYC's fandom] really liked the hat I wore in the jacket photo, so I personally like it the most too. I also think that J suited the concept and made really good use of the important parts of "RUN2U."
AKP: One video that has been going viral online since award season shows Sieun bursting into tears from the excitement of finally being able to meet her role model IU backstage at the MelOn Music Awards. Meeting someone you admire so much must be a huge moment! Sieun, can you tell us a little bit more about what meeting her was like and what you were feeling?
SIEUN: Even when I think about it now, the MMAs were such a happy time. It's a shame because I feel like I just cried and didn't actually get to greet her properly, but in retrospect, I think now I realize why I was crying so hard. Since I was young, I went to her concerts, listened to her music all of the time, and started dreaming of becoming a singer because of IU, so I think I got overwhelmed facing such a role model in person. In the future, I hope I can be a similar artist who can positively influence others with their music. I'll always be supporting you, IU!
AKP: How about the other members? Has anyone else also encountered a musical role model yet?
SUMIN: One of my role models is Oh My Girl's Hyojung. Being with STAYC is my first time being a leader, so since our debut, I've watched a lot of leaders' videos and studied them. Then I met Hyojung in real life, and even though we only talked for a short time, we really became close, and I felt that she was a senior that I want to learn a lot from.
ISA: I've always said that HyunA is my role model since we first debuted, and I was finally able to see her once while promoting "Stereotype" on a music program. I felt that she was really unique in the way that she embodies concepts, and when I saw her professionalism on stage, I was reminded of how awesome she is all over again.
AKP: As artists, we're sure you're always listening to music and finding new inspiration in the songs you listen to. Is there any song you've been listening to lately that you want to dedicate to SWITH? And what kind of situation is listening to that song best for? (For example, when you need comfort, when you wake up in the morning, or when you're having a dance party at home.)
SIEUN: I'll recommend two songs. The first song is "For The Gone" by Code Kunst, Jannabi's Choi Jung Hoon, and Simon Dominic. This song is one I listen to pretty often these days, and I recommend it as a song for healing because it's healing listen to both the melody and the lyrics! And the other song is Deli Spice's "Confession." First, the lyrics are interesting, and it's fun because I feel like I'm going back to those days when I listen to it. It feels like I've made my confession again and again [through the song]. I recommend it because I hope SWITH will also give it a listen sometime and pay attention to the lyrics!
ISA: I've been listening to Seori's "Long Night" a lot lately. It helps my body to relax if I listen to it while washing up before bed, so I think it'd be good if they listened to it at the end of their day too!
AKP: Aside from your current promotions, does STAYC have any particular goals for the rest of 2022?
YOON: We hope that there'll be a lot of opportunities for us to meet our fans. I want to meet many SWITH through a fan meeting or concert. Also, we still haven't had a chance to meet our overseas fans, so I want to be able to go meet our overseas fans as well this year.
AKP: We have a lot of international STAYC fans here on allkpop. Do you want to wrap up the interview by sending out a special message just for them?
J: International SWITH, thank you so much for always taking care of us and supporting us from so far away, and someday when the situation improves, we want to show you an awesome performance offline and in person! Don't forget that while our bodies are still apart, our hearts are close together, and STAYC will work hard and show you a great image! Thank you so much, and we love you, SWITH!
For more on STAYC's comeback, check out allkpop's review of the "RUN2U" music video and 'YOUNG-LUV.COM' album!