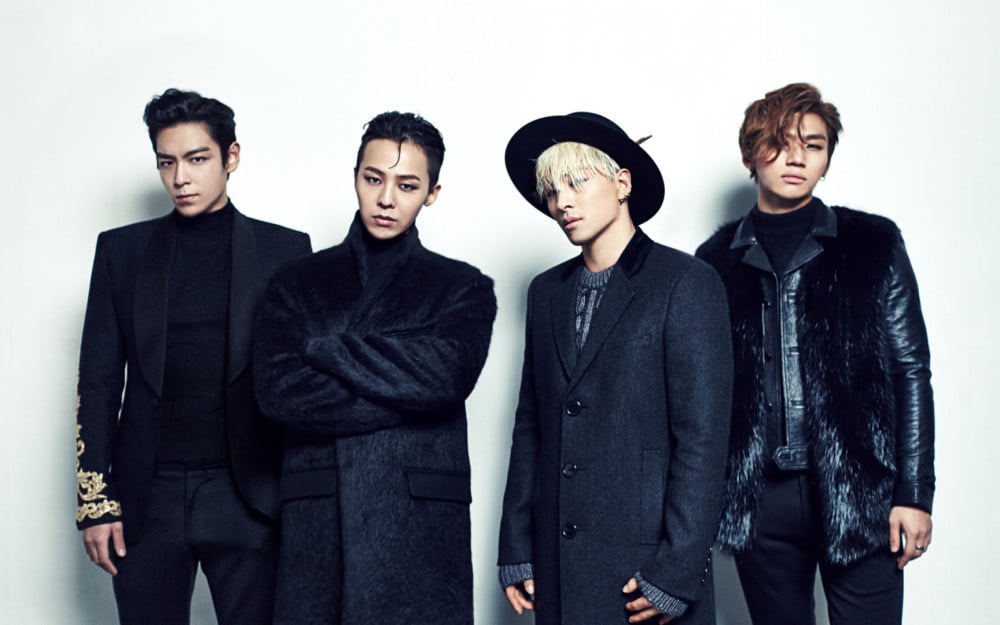 Big Bang is continuing to prepare for its grand comeback for the first time in four years.
After the announcement of the group's comeback, Big Bang has been releasing teaser content in preparation. So far, the group has released various teaser photos, including individual photos of each member.
Then on April 1 at midnight KST, the group dropped the first lyrics teaser for "Still Life," which has the Korean title "Spring Summer Fall Winter." In the lyric teaser, the phrase "Our beautiful Spring Summer Fall and Winter" is displayed against a photo showing a vintage hallway that is subtly eerie.
Meanwhile, the official drop for "Still Life" is on April 5 at 0 AM KST, so stay tuned for just a few more days!