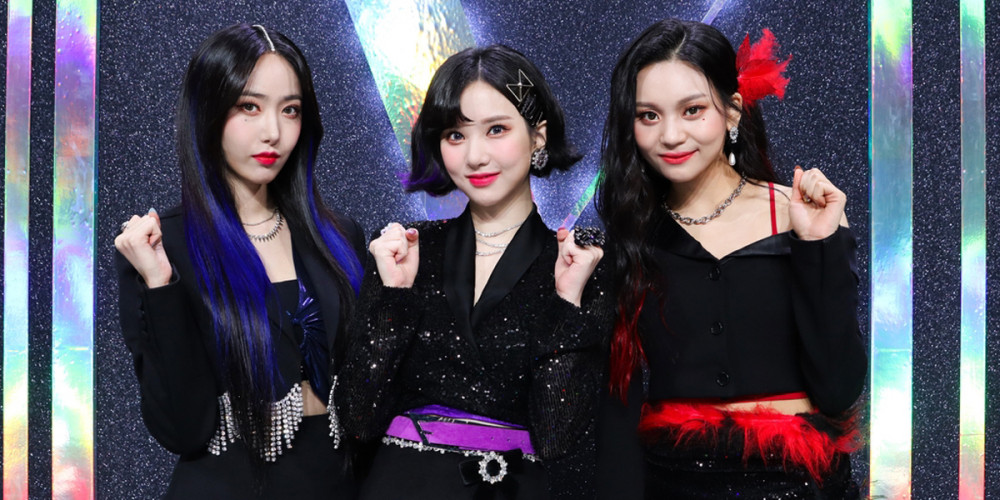 On the afternoon of February 9, the members of the brand new K-Pop trio VIVIZ attended an online press conference ahead of the release of their debut mini album, 'Beam of Prism'.
On this day, VIVIZ discussed their re-debut after GFriend's disbandment, their debut title track "BOP BOP!", and more. First, regarding their debut title track "BOP BOP!", VIVIZ explained, "We knew that it would be chosen as the title song as soon as we heard it. In truth, the title song changed so many times while preparing for the album. It is our first album as the three of us, so we were being very careful, but then, we heard 'BOP BOP!' and we knew that it was the one."
Next, VIVIZ shared what it was like to film their title track MV for the first time as 3-members. Umji said, "It was our first time filming a MV with only 3-members after promoting in a 6-member group for so long, and I found that during this shoot, there was no time to sleep at all. Usually, when the other members are filming their individual shots, there's a little bit of time to get some shut eye. But now, if there's a member doing an individual shot, I have to start getting ready for the next shot. It was a very busy filming set."
Finally, VIVIZ were asked if they received any words of advice or encouragement from their fellow GFriend members, Sowon, Yerin, and Yuju. The girls revealed, "The words that I was most thankful for after hearing them from the unnies was that they weren't worried about us, because they knew that we would do well. We felt assured after hearing that. Of course, they cheered us on, but it was more like, 'Obviously, you girls will do awesome'."

Meanwhile, VIVIZ's 1st mini album 'Beam of Prism' will be out in just a few more hours on February 9 at 6 PM KST!