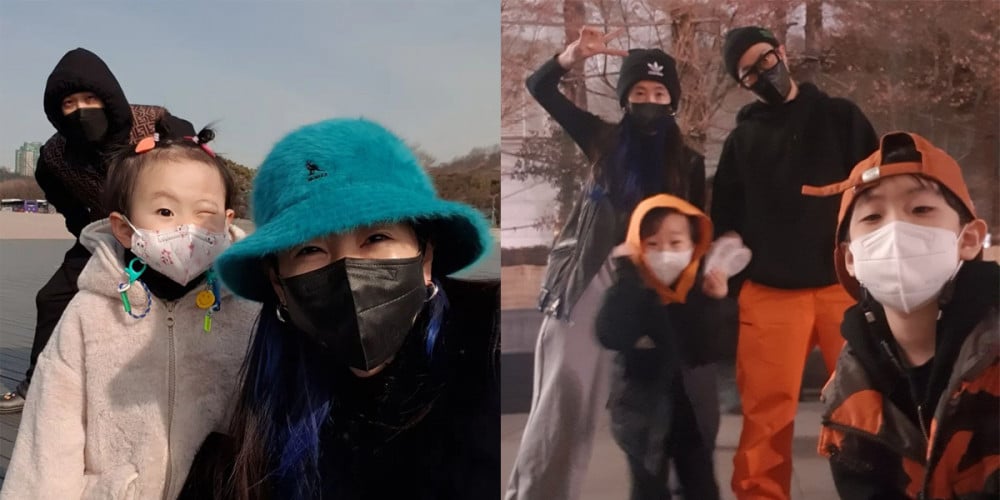 On February 23, singer Byul shared an update via her Instagram, relaying the news that she is now the last member of her family in quarantine after testing positive for COVID-19.
She wrote on this day,
"I have some sad-funny news.
I am back in quarantine, which I thought was finally over..
It went around the whole family.. and as of yesterday, I am the last to test positive TT
At least I was able to nurse everyone else before I became the last patient, so that's a good thing I suppose.. /cries/
Song and her grandmother tested positive first, and then Dream, Soul, and me went to get tested.
Soul and I tested positive.
Thankfully, the kids all got through it quickly with very slight cold symptoms, so please do not worry (heart).
I will also recover as soon as possible so I can greet everyone once again!!
(The cancelled appearance on 'Noon Song of Hope'.. I'm so sorry to everyone who waited, and I also deliver my apologies to the radio staff. I feel so apologetic about the fact that I am now unable to attend the live broadcast for the second week in a row.
Also, I apologize to the members of 'Jump Like a Witch', the coaches, the crew members..)
Meanwhile, as if he knew that he would be the only one to survive(?) this pandemic, Dream was having fun even at the testing site..
Everyone, please be very very careful so that we can all be healthy, always!
You can never say it enough. Health is the most important!"
Meanwhile, Byul's husband HaHa was the first in his family to test positive for COVID-19, being released from quarantine earlier this week on February 21.