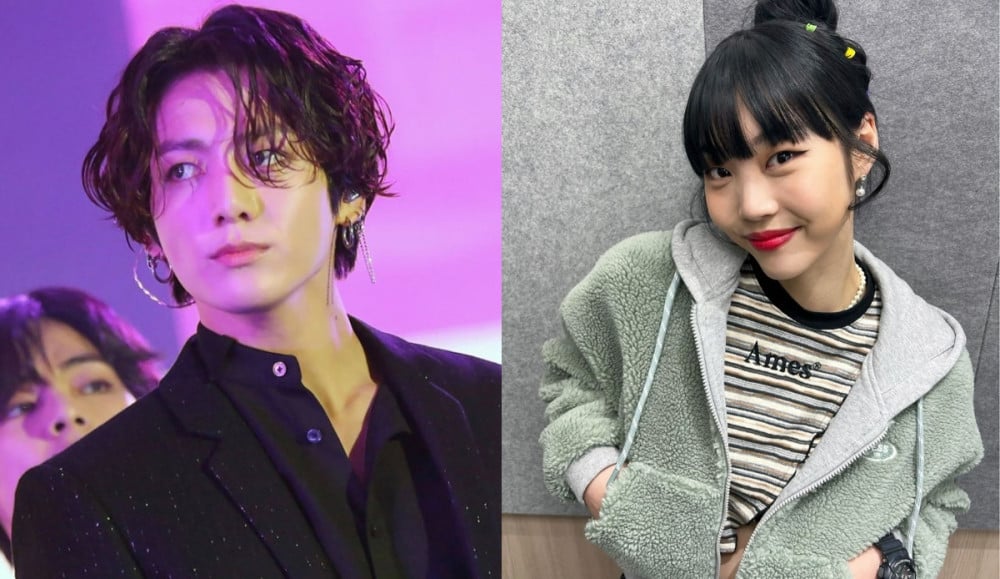 BTS's Jungkook unveiled a surprising new dance cover of 'Street Dance Girls Fighter' dancer Jo Nain's choreography.


On February 4, BTS's Jungkook revealed a video of himself dancing to Teyana Taylor's "Bare Wit Me" on Instagram. Here, Jungkook credited the choreography to 'Street Dance Girls Fighter' dancer Jo Nain, drawing attention for taking an interest in Jo Nain's talent once again.
Jungkook previously gained attention for submitting a response to Jo Nain's Q&A session on Instagram, when she had asked her followers for suggestions for her new YouTube channel name. Jo Nain later stated in an interview that Jungkook is her dance inspiration, revealing herself as a successful fan.
In response to Jungkook's dance cover, some netizens commented:
"His dance is so handsome."

"The dance style fits him perfectly TTTT So frickin' cool. I can't fall asleep this night."

"Wow, he dances so well."

"Wow I love both Nain and BTS so much. The more you see BTS, the more you know why fans love them. He dances so cool."

"It was Nain's choreography?!"

"What can't Jeon Jungkook do?"

"I wish Jo Nain also uploaded the choreography video...I know Jungkook is super good too but I also want to see the original."

"Jo Nain is such a successful fan. I heard she was Jungkook's fan."

"As a completely immersed viewer of 'Street Dance Girls Fighter', it feels so nice to see Jungkook respect them. He seems to have gotten good motivation [from the show]. He's so cool and also really good at dancing."

"He matches Nain's choreography so well."

"Nain, I'm so jealous TTTT."

"I thought Ja Nain's choreography was crazy good, but the fact that a BTS member is dancing to it...wow."