Taemin has had many iconic moments throughout his career. As fans wait for him to return from mandatory military service, many take to social media to continue celebrating Taemin. Recently, this celebration included Twitter users discussing what they think "THE" Taemin GIF is. Here are a few of the moments people chose.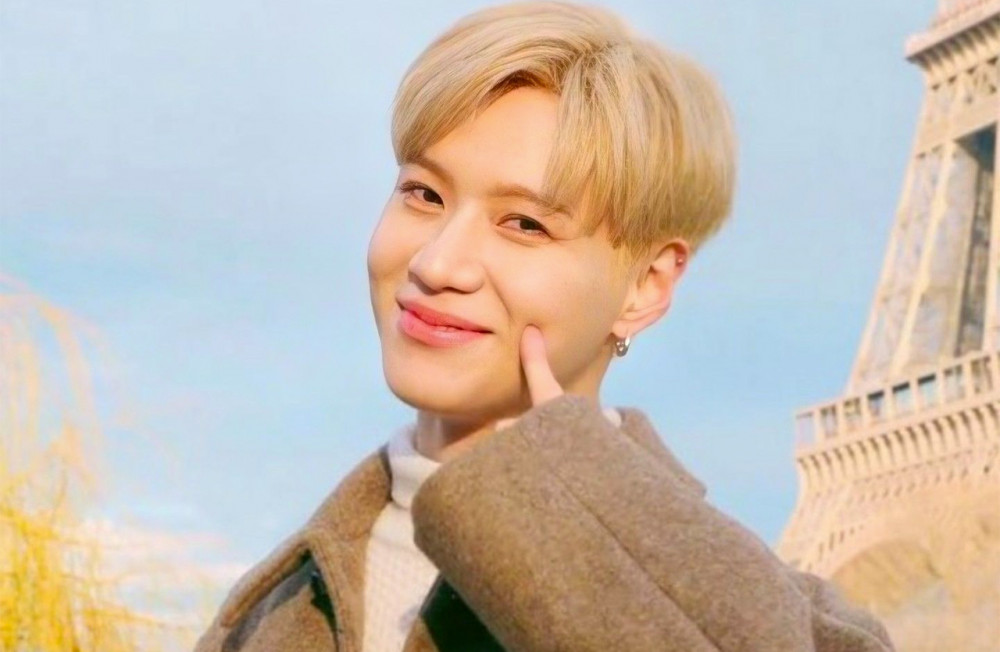 Performance for "Just Me and You"
The original tweet's most popular response was this GIF of Taemin's amazing dance performance for "Just Me and You." With 1,000 likes and 400 retweets, the post demonstrates how much fans appreciate Taemin's unparalleled talent. ​​One viewing of the GIF will show you why one Twitter user described Taemin's moves as "smooth and entrancing."
"Black Rose" stage
"Black Rose" is one of many incredible Taemin tracks. This GIF captures a moment in Taemin's stage performance of the song. Centered among background dancers, Taemin's stage presence shines in this GIF. For fashion-minded fans, this GIF also gives you a clear look at his outfit. If any of you can track down where to buy those cool beige gloves he's wearing, sound off in the comments!
Taemin's viral meme moment
You can't talk about iconic Taemin GIFs without mentioning this viral meme moment. What was Taemin thinking about to get such a concerned look on his face? We may never know, but the GIF will continue to be a memorable internet meme. Dubbed "The Kpop Dude," this GIF even managed to reach people outside the K-pop side of social media.
Showing his cute side while eating
This GIF shows an incredibly relatable side to Taemin. It's a simple moment, but Taemin's cute side really shines. His excited bouncing and facial expression show how endearing he can be even when just eating.
Surprise! He has a gun
What starts as a GIF of Taemin laughing evolves into something even funnier as Taemin suddenly shows he's holding a prop gun. The contrast between his smiling face and the prop he's holding makes the GIF feel so silly and lighthearted.
"Advice" performance
Last but not least, we have this GIF of Taemin performing "Advice." As Taemin's last release before enlisting, "Advice" has a special place in many fans' hearts. This GIF once again shows off Taemin's artistry and intensity.
What do you think "THE" Taemin GIF is? Let us know in the comments! If you're craving more Taemin content, check out this retrospective on his career or this article on cute interactions he's had with fans.