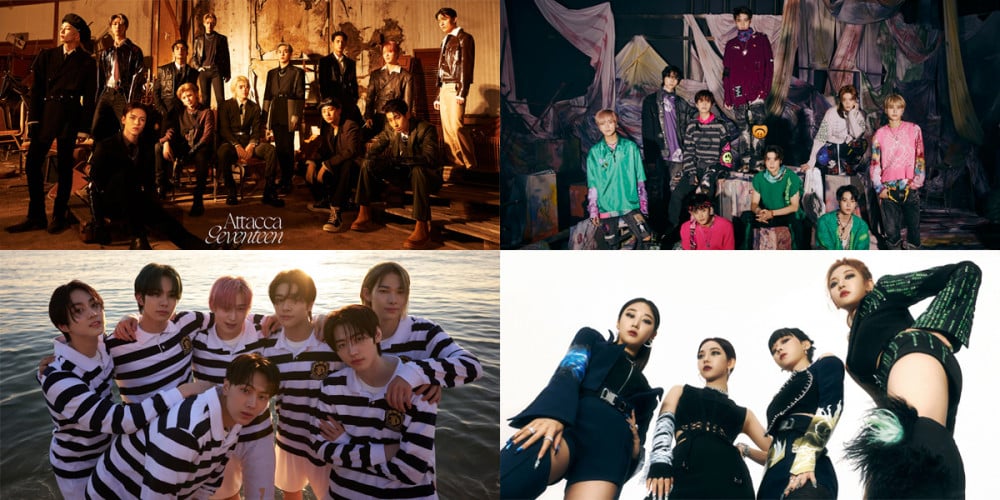 Gaon chart has revealed its latest additions to its Gaon Certifications for the month of December.
First, in the album sales category, four albums have received new certifications this month. Seventeen's 9th mini album 'Attacca' has been certified double million for surpassing 2 million copies in sales, while ENHYPEN's 1st full album 'Dimension: Dilemma' has been newly certified million. Next, NCT 127's 3rd full repackaged album 'Favorite' has been certified triple platinum for surpassing 750,000 copies, and aespa's 1st mini album 'Savage' has been certified double platinum for surpassing 500,000 copies.
In the digital downloads category, AKMU's "How Can I Love The Heartbreak, You're The One I Love" has been certified platinum after surpassing 2.5 million downloads.
Lastly, in the streaming category, the following songs have been certified platinum for surpassing 100 million streams: IU's "Lilac", Lim Young Woong's "Trust In Me", and Justin Bieber's "Peaches" feat. Daniel Caesar, Giveon.
Congratulations to all!