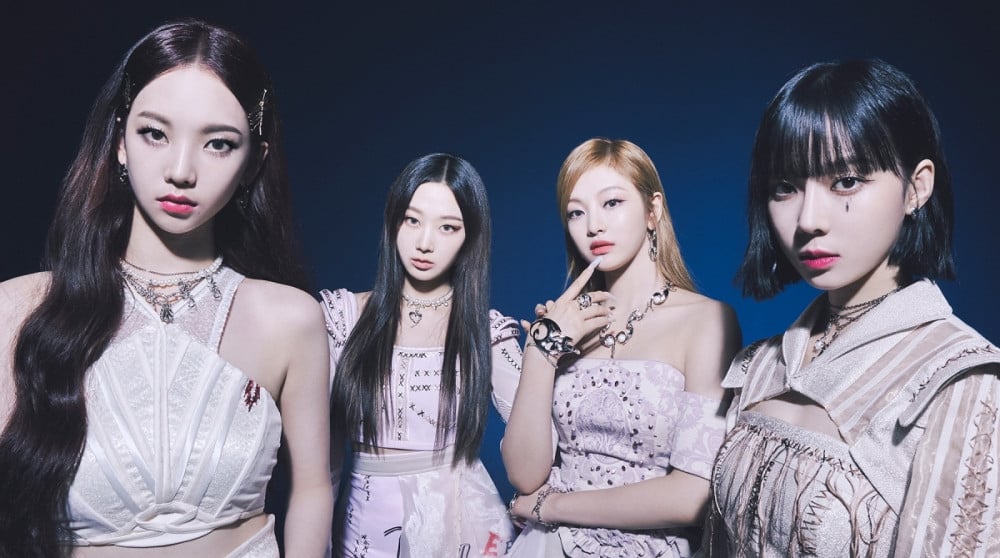 Netizens discussed the gap in popularity among the aespa members.

On December 30, one netizen created a post on an online community forum titled, "The gap in aespa's popularity is severe". Here, the netizen included a photo that showed the number of views that each aespa member's 'fan cam' videos received from their performance at the 'SBS Gayo Daejeon'. The photo showed that Giselle's video received around 31,000 views, NingNing's received around 37,000 views, Winter's received around 230,000 views, and Karina's video received around 180,000 views. The netizen then wrote, "aespa seems to have more individual member fans, rather than as a group."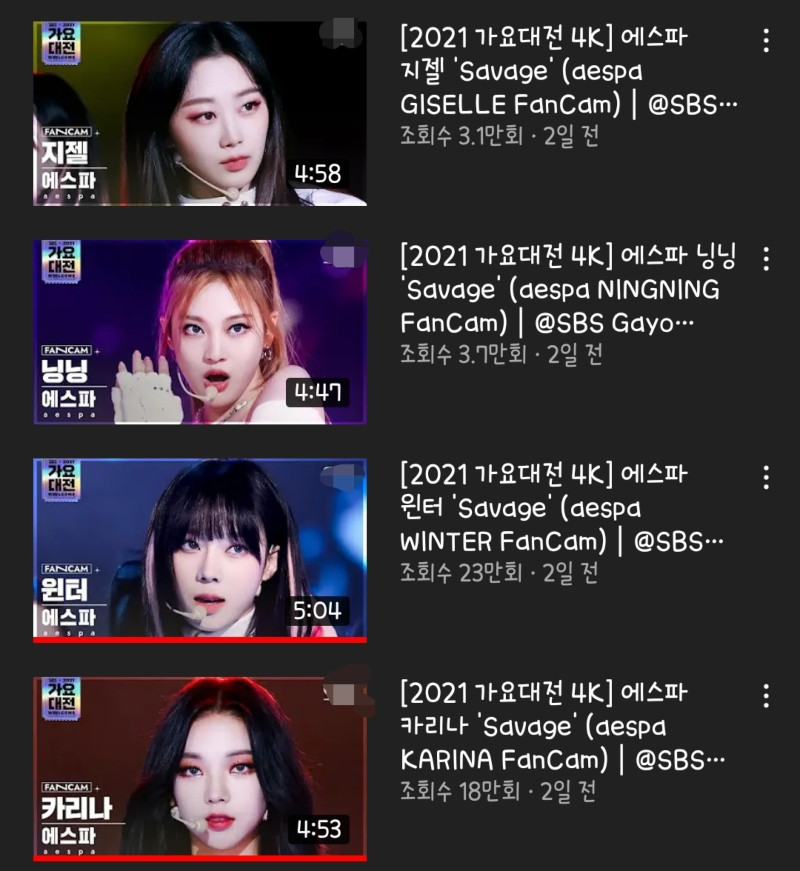 In response, some of the netizens' comments included:
"I just think it's the majority of the public's reactions [to aespa]."
"But for me too, when I look at them I only see Winter and Karina."
"It may be a gap in popularity to a certain extent, but the gap is more due to the algorithm."
"It's not just aespa. All groups are like that, except for maybe Girls' Generation. Who would know all individual members, after knowing the group? [The group] basically succeeded if they have at least 1-2 members who are really popular. Girls' Generation are just a unique case, [although they have] 9 members. Even the last place member Hyoyeon is 13th place in celebrity individual brands."
"You can just tell that Winter is the type that guys like... and Karina is the type that girls fangirl over."
"When you look at the thumbnail, you just want to press on two of the videos."
"No matter what group, they're always like that. Except for BLACKPINK."

"But I also only like Winter and Karina. The other member are okay, but they're just okay."

"Winter seems to be the most popular in Korea, and Karina in China."