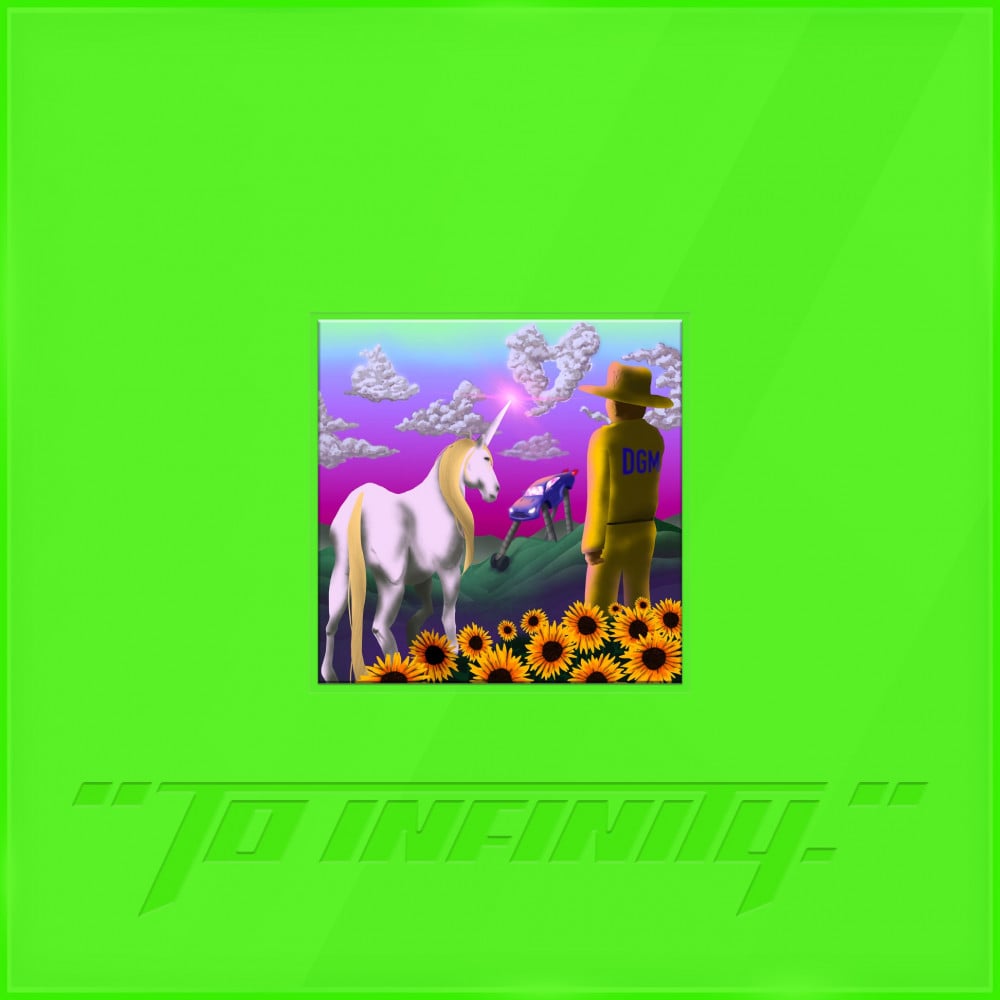 [This review reflects the opinions of the author and not necessarily those of allkpop.]
Track List:
Love In Da Car
Tang!♡
Pyramid (feat. lIlBOI, Gaeko)
Language (feat. Bobby)
Kill
Muah
"Question Mark
Drunk Talk (feat. Sogumm)
Losing U
Sad Walk (feat. sunwoojunga)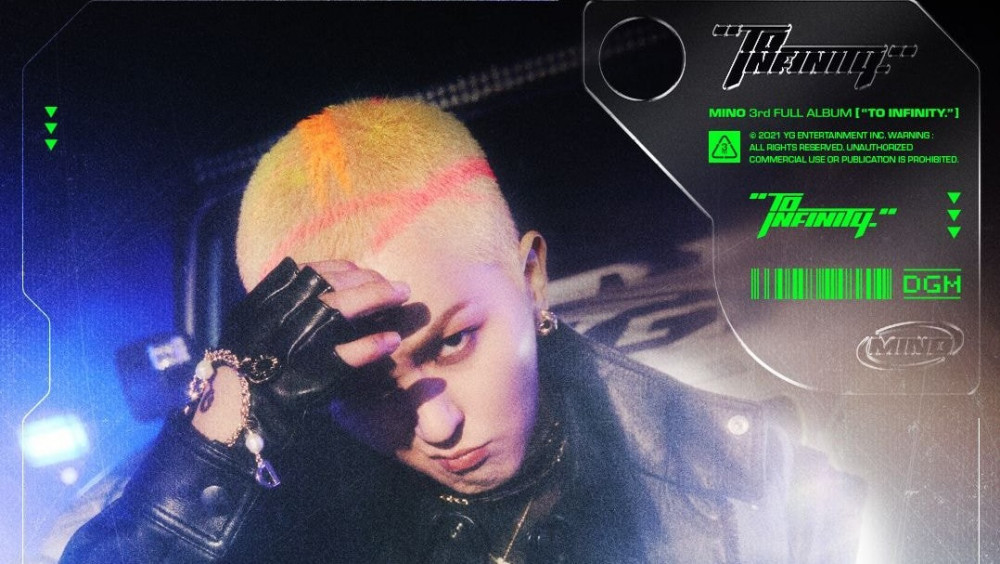 MINO opens his third full-length album, "TO INFINITY." with a trap beat on "LOVE IN DA CAR." A testament to the artist's pursuit of individuality, this opening sets the scene perfectly with its unique use of samples and flow changes. "Tang!♡" the album's title track, focuses on the story of a lover on his journey to make love work in his life. This alternative approach to a pop song is one-of-a-kind and very fresh to listen to through a sea of quarter four releases that feel similar. Though the song doesn't necessarily demand my attention, I can't help but lose myself in the groove of the song's bounce.
"PYRAMID" features from help from hip hop artists lIlBOI and Gaeko. Opting for a dark and grungy feel, this song doubles down on the hip-hop feel. Emphasized by a noisy EDM influence, this song delivers a uniquely aggressive but hard feel. The collaborations and featured artists don't stop there as rapper BOBBY features on the album's next song, "LANGUAGE." We're impressed MINO doesn't get tongue-tied performing with how fast he's spitting words out on his rap here. MINO delivers a number of flow changes that make the song feel segmented in a good way, and BOBBY's sharp style of rapping contrasts well.
"KILL" abandons the in-your-face hip-hop feel for a dreamy R&B sound instead. Opting for a kind of talk-sing combination for his vocal delivery, "KILL" has a unique progression with a tinge of electronic intensity. "MUAH" sits adjacent to "KILL" with a similar concept that's a more gentle approach at being experimental.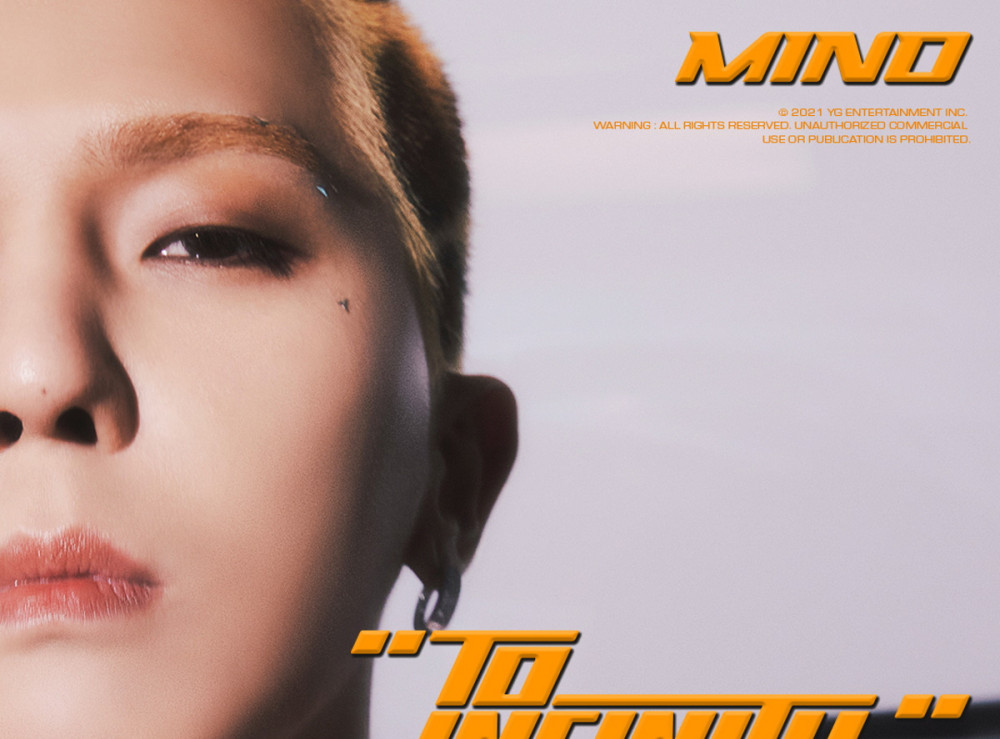 "QUESTION MARK" is the first track that isn't as frenzied as the rest. That being said, it was the song that I enjoyed the least for the odd manner of vocal delivery. Sharp and not necessarily enjoyable, this wasn't a song that warranted another listen. Luckily, "DRUNK TALK" acts as a band-aid to the wound "QUESTION MARK" left. Opting to go acoustic, MINO employs the help of honey vocalist, sogumm, to deliver a jazzy and romantic song that's perfect for winter-themed playlists. Thank god for "DRUNK TALK"!
"LOSING U" utilizes piano accompaniment on an emotionally-charged performance from MINO. Just as "MUAH" sits adjacent to "KILL," "DRUNK TALK" does similarly with "LOSING U." A raw and somewhat spiritual performance from the artist, the feeling evoked from listening to this is visceral in a good way. "SAD WALK" closes out the album on a luckily less somber note. With a sleek beat and a synth melody that's reminiscent of popular 2010s hip hop, the mix of sharp MINO and singer Sunwoojunga's sweet vocals make a crisp contrast that is satisfying as the album's end.
MV REVIEW
In a mix of space cowboy vibes, MINO showcases himself in the pursuit of love. Beginning with MINO booting up a virtual reality game, he's quickly thrust into a VR space where his main objective is the win over his love interests. Featuring many special effects, the vibe of MINO's MV for "Tang!♡" is futuristic and heavily focused on its VR concept. Featuring several scenes that wouldn't make sense in 'everyday life,' this MV uses the uniqueness of its VR concept to showcase scenes that are distinct and unlike other MVs. On the plot front, the MV feels pretty typical, but on the aesthetic front, the video feels fresh.
MV SCORE:
MV Relevance…..9
MV Production…..8
MV Concept……..7
MV Score: 8.0
ALBUM SCORE:
Album Production…...7
Album Concept……...8
Tracklisting…………...8
Album Score: 7.67
Overall: 7.83