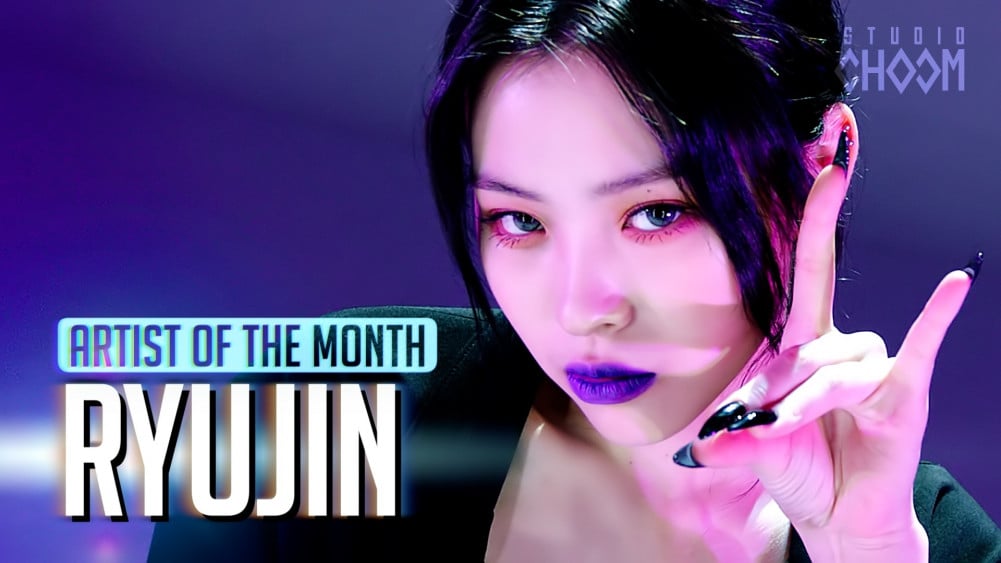 ITZY's Shin Ryujin captivates netizens with her dance cover of Billie Eilish's 'Therefore I Am' as she was chosen as November's 'Artist of the Month' on STUDIO CHOOM.
Ryujin once again showed her smooth, killer 'main dancer' moves along with her alluring dance and facial expressions!
Netizens commented:
"Ryujin's cover is literally beyond amazing."
"Ryujin is ITZY's center for a reason, no one's touching her in dance and facial expression department."
"Ryujin's AOTM is very meaningful and that defines what art is."
"That was such an impactful performance."
"She executed the message perfectly through her dance and expression."
#AOTM_Ryujin trended worldwide with over 70,000 tweets. Her 'Artist of the Month' performance also trended at No.3 worldwide on YouTube.
Watch Ryujin's performance below!