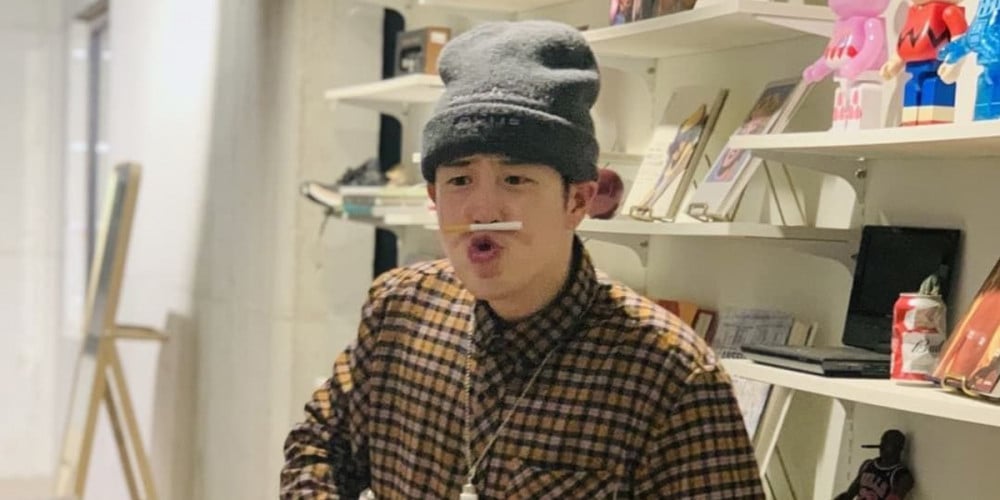 On November 16, Block B member/actor P.O. posted some new photos on his Instagram, puzzling fans.
In the photos, P.O. can be seen goofing around in front of a display case filled with toys and collectibles. The caption simply read, "Jihoon the jokester."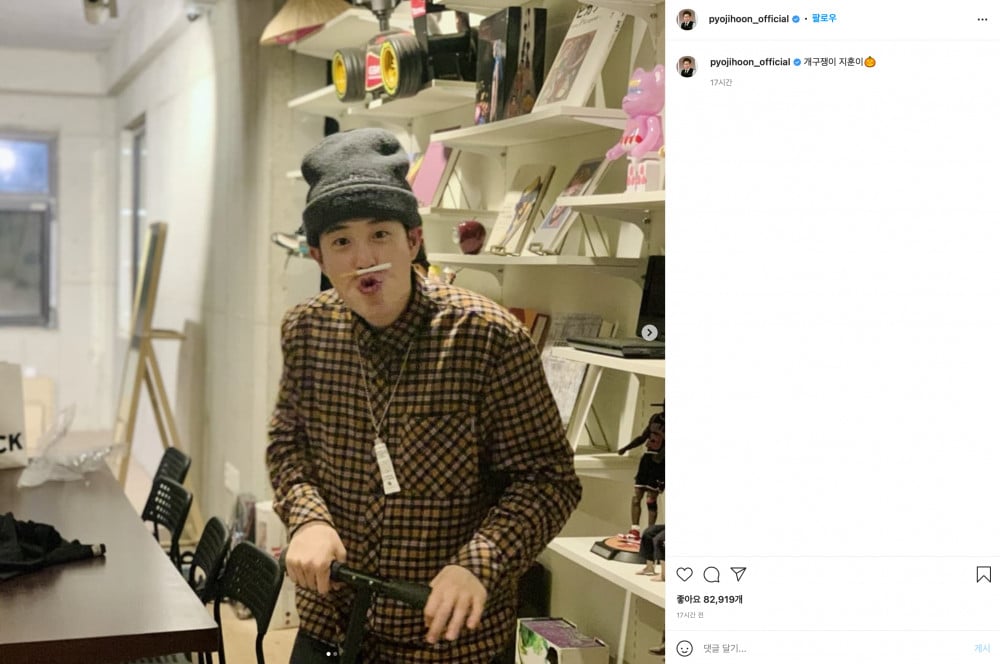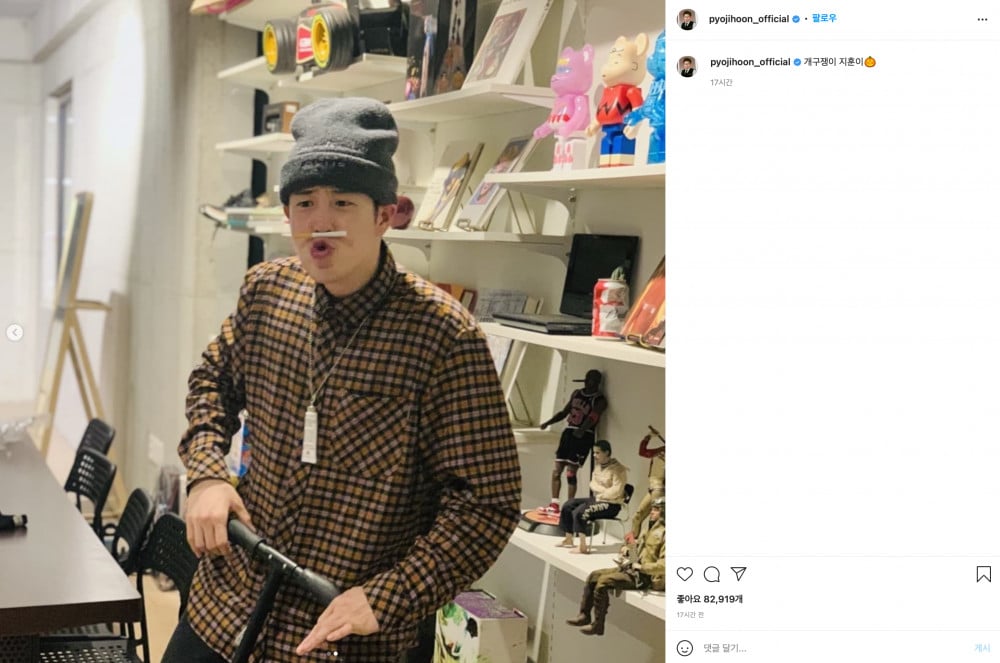 However, the quickly caused confusion among many of P.O.'s Instagram followers, as the object he was balancing between his nose and his mouth seemed to resemble a cigarette.
Now, netizens are wondering if P.O. really meant to openly post photos of him playing around with a cigarette.
(There is a disclaimer written on P.O.'s Instagram account which explains that because he's not good at SNS, the account is actually run by P.O.'s staff members, not himself.)
Some netizens commented,
"It must be some kind of prop, right?"
"I mean, would a celebrity really upload cigarette photos knowingly on his SNS? That's gotta be something else."
"It's probably one of those toys that look like cigarette but they're plastic or they have candy inside."
"Are cigarettes usually that long tho? I have no idea kekekeke."
"Is it a piece from one of those figures behind him?"
"It might be one of those collectible pens."
"It's like a fake cigarette, right? It's like too big and long."
"He's also wearing a necklace with a tube of lotion or something so..."
While others said,
"But it totally looks like a cigarette."
"Anyone would look at that and be like, it's a cigarette. But at the same time, the fact that an SNS account managed by his staff would upload photos like that is so not possible so..."
"If that's not a cigarette, then what is?"
"Even if it's not a real one... it seriously looks like a cigarette."
"It looks like an e-cigarette."
"If that's really a cigarette, then that's a problem that he chose to post it on his public SNS like it's a fun thing."
"I don't care if he smokes or not. But that's a cigarette."
What do you think of P.O.'s latest post?