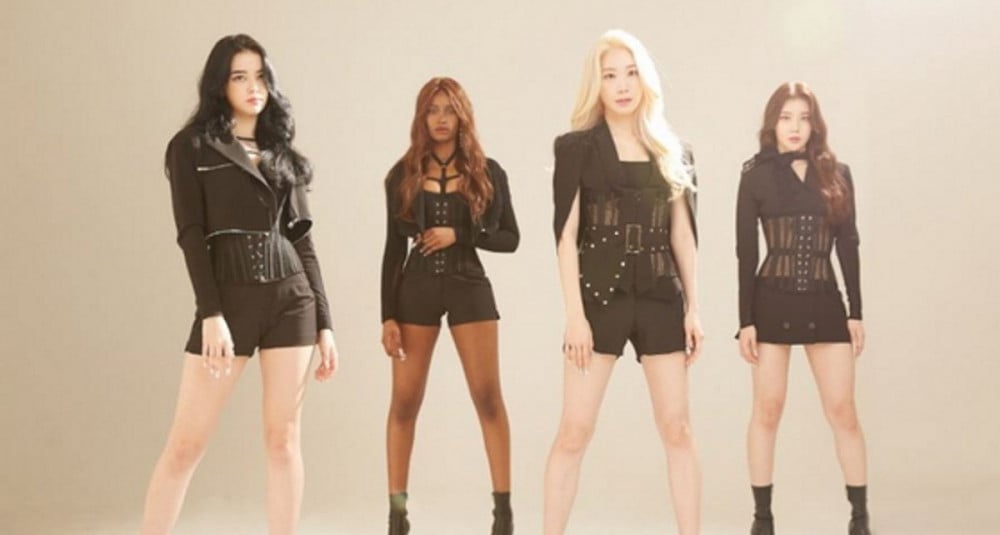 On the 12th of November, a Brazilian fanbase account for Black Swan's Leia uploaded private messages with one of Leia's alleged relatives.
In the messages, there were claims that Leia is being bullied by a fellow member of Black Swan, Fatou. The messenger claimed that Leia was bullied since the start of October with intimidation, oppressing, and provocation but that it has gotten worse recently. They claimed that Fatou is the reason why Leia has been so quiet on live streams and not so active on social media.
They claimed Leia tried to talk with the managers and president of Black Swan's agency Dr. Music, but nothing was done about the situation. They also noted that Leia had deleted many pictures with Fatou.
Many fans were hesitant to believe this as the messages could have been sent by anyone claiming to be her relative and that the Portuguese grammar in the DM's wasn't that of a native speaker.

However, Leia liked a post with the caption, "F*ck, she is Brazilian, of course if any sh*t happened her, family would expose it. They really should know the agency's history."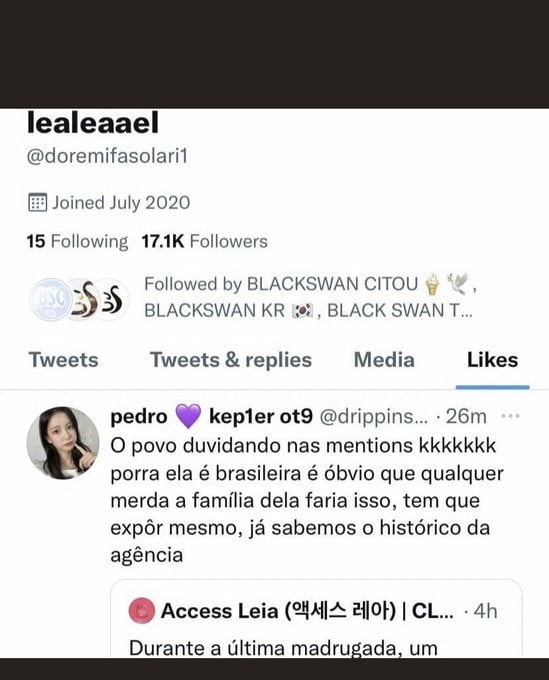 The tweet was later unliked but left fans divided whether the accusations are true or not.
After that, Leia tweeted for the first time in almost 11 months, "I don't think it's nice to keep talking about other people's Portuguese..."
"Everyone knows that in Brazil not everyone has the option or the opportunity to study :)."
Many fans suspected that this was about her alleged relative's Portuguese and was left even more confused about the situation.
With this drama, fans were quick to find Leia's mother's comment on Leia's recent Instagram update with a Baby Yoda where she wrote, "You can trust this one, it would never betray you."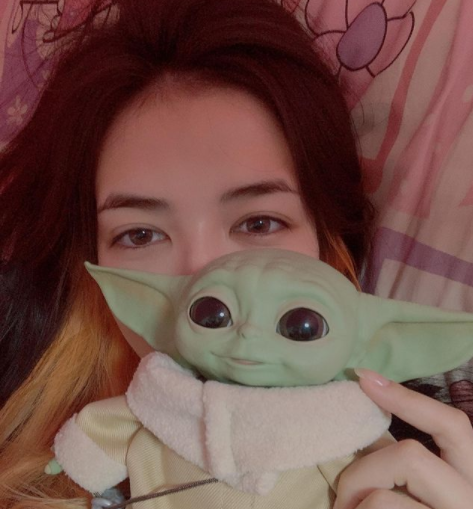 Fans are wondering if this is just a coincidence or if there is actually some truth to the claimed bullying.
Now, fans are asking for an explanation from Dr. Music, Leia, and Fatou.
Even if there is some truth to the bullying, this doesn't excuse people from throwing racial comments at Fatou on Twitter.