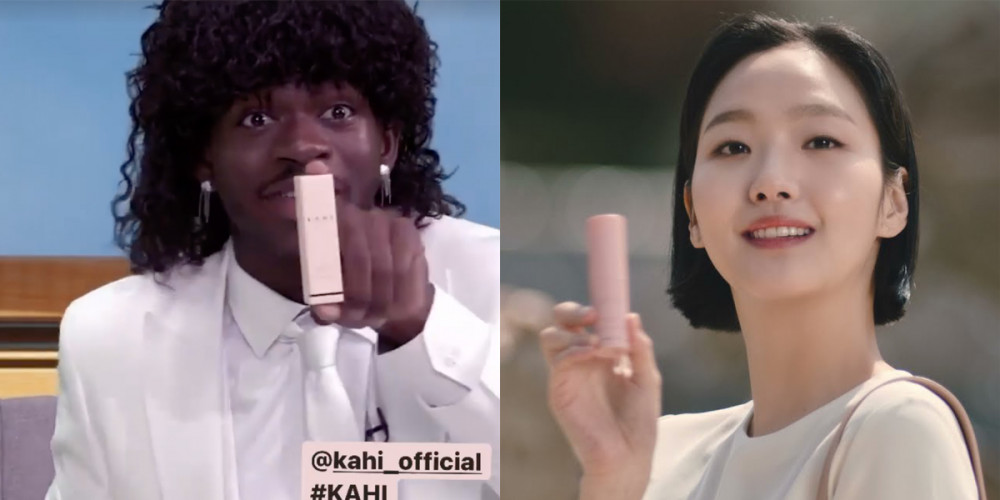 Netizens were completely thrown off after coming across a clip of Lil Nas X advertising the 'Kim Go Eun Balm'.

A bestselling product by the K-beauty brand 'KAHI', the 'KAHI Multi Balm' is well-known by Korean netizens for its extreme advertising. The ad is literally... everywhere.
In fact, the advertisements are seen so frequently everywhere, that the balm has basically become known by everyone as the 'Kim Go Eun Balm', thanks to the fact that all of the ads star actress Kim Go Eun, the current 'KAHI' model. In summary, it's "the brand that's famous because everyone has seen the ad so many times."
What's more is that the extreme advertising technique has worked more or less, but with a rather specific consumer market. Many netizens said, "I ordered this for my mom like just the other day", "My mom kept asking me to buy it for her because it comes out in the dramas that she watches", "The elders love this. I guess to them if it comes out on TV a lot it's worth having", "My mom tried it out too kekekeke. She loved it kekekeke", "My mom was all like, 'What's that she's putting on her face, go buy one next time' too kekekeke", "Apparently in the grandma circles, if you don't have one you're totally an outsider", and more.

It looks like 'KAHI' wanted to take its extreme advertising tactics even further! Appealing to elderly Korean consumers just wasn't enough, the brand decided that it wanted to venture overseas.
Imagine K-netizens' reactions when they suddenly saw American singer/rapper Lil Nas X holding the 'KAHI Multi Balm' during his 'The Montero Show'!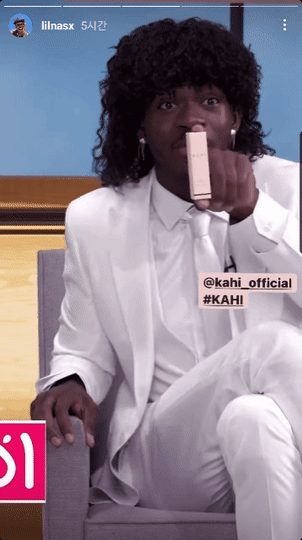 Some reactions included: "Wait what's going on, why is Lil Nas X holding the Kim Go Eun Balm...", "Lil Nas X is advertising that one balm on TV that all the grandmas carry around?? What??? Do they not understand who their target consumer is at all???", "I wonder if he knows that it's a product for old people", "Is this real", "They really spent that much money on that balm?", and more.
Do you remember seeing the 'KAHI Multi Balm' in any K-drama or K-variety show recently?