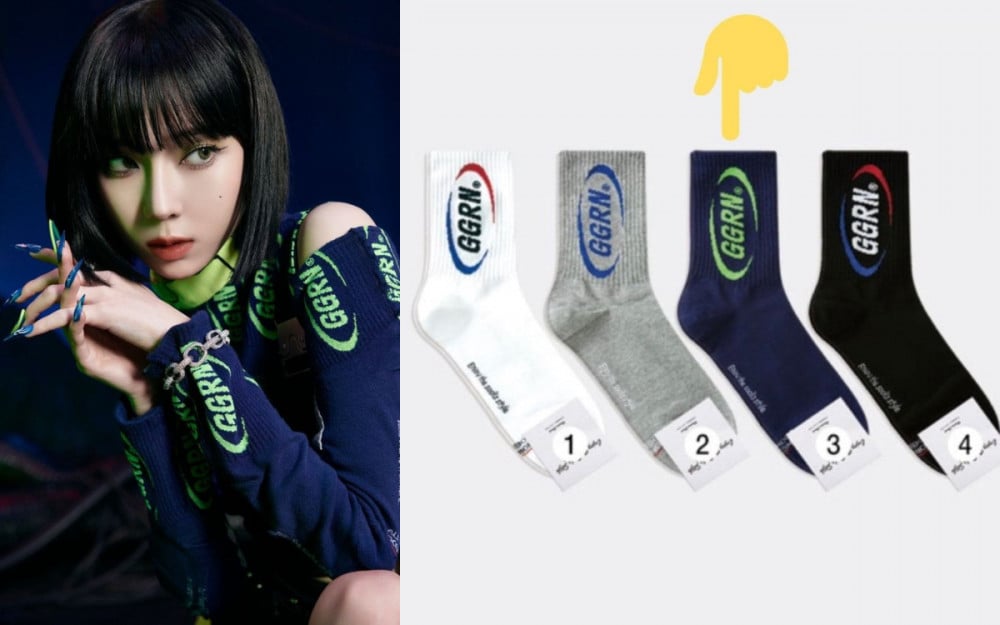 Winter's new 'Savage' concept comeback images are trending for a surprising reason!
Shortly after the latest batch of aespa concept images were released on October 2 KST, Winter's look became a hot topic on a number of Korean community boards, including theqoo and Instiz, thanks to its creative incorporation of repurposed items. The idol's boldly navy-and-neon-green top was discovered to originally not have been a shirt at all, but instead, was created with a few pairs of socks by the Korean brand GGRN.
Netizens were shocked by the repurposing and how well it worked on Winter, leaving comments like, "Wow, those are socks on her arms," "First ITZY repurposes bras, now here we have socks?," "Wow, her coordi is awesome...," "Her arms are inside socks, yet why do the sleeves look so spacious?," and "Winter is so pretty... really."
However, some were also surprised by the brand's name, which is an acronym for the word 'ggorangnae,' a way to say "stinky foot odor" in Korean. Comments included, "The brand's name being 'ggorangnae' is so funny" and "The brand's name is 'ggorangnae' hahahaha."
Meanwhile, Winter and the rest of aespa will be returning with new album 'Savage' on October 5. Stay tuned for more news about this exciting comeback!