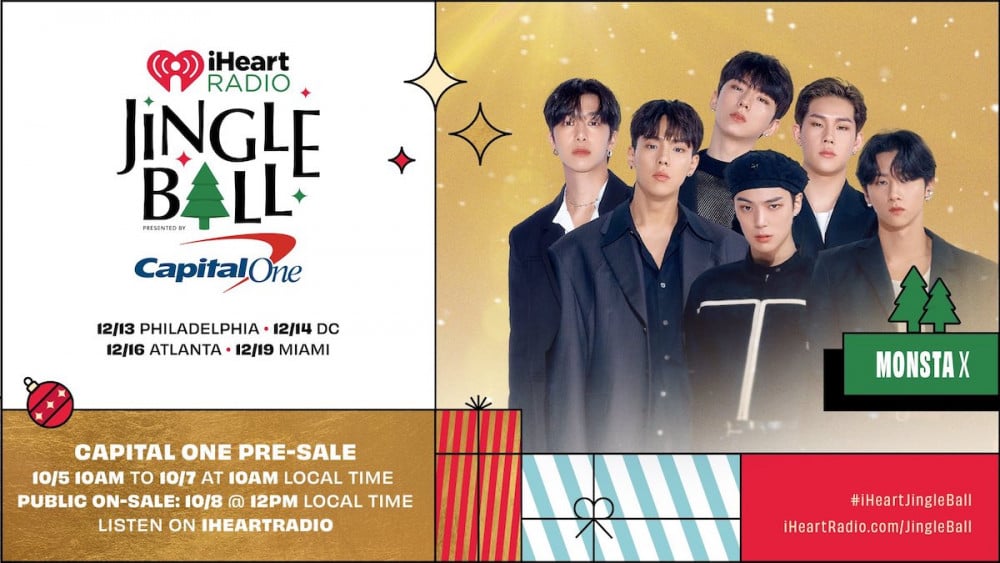 MONSTA X will be performing at this year's 'iHeartRadio Jingle Ball' tour once again!
This will mark MONSTA X's first time back at 'Jingle Ball' after 2019, as the event was moved online last year. This year, MONSTA X will be joining the 'Jingle Ball' lineup in 4 cities across the United States - Philadelphia, Washington D.C, Atlanta, and Miami!
The shows will take place in their respective cities from December 13 through December 19, with tickets going on sale on October 5 and October 8.
Meanwhile, MONSTA X most recently released their English single "One Day", a surprise gift to fans after Shownu's military enlistment. Shownu will not be attending the 'Jingle Ball' tour as he is currently on hiatus.

Will you be attending the 'iHeartRadio Jingle Ball' tour this year in a city near you?