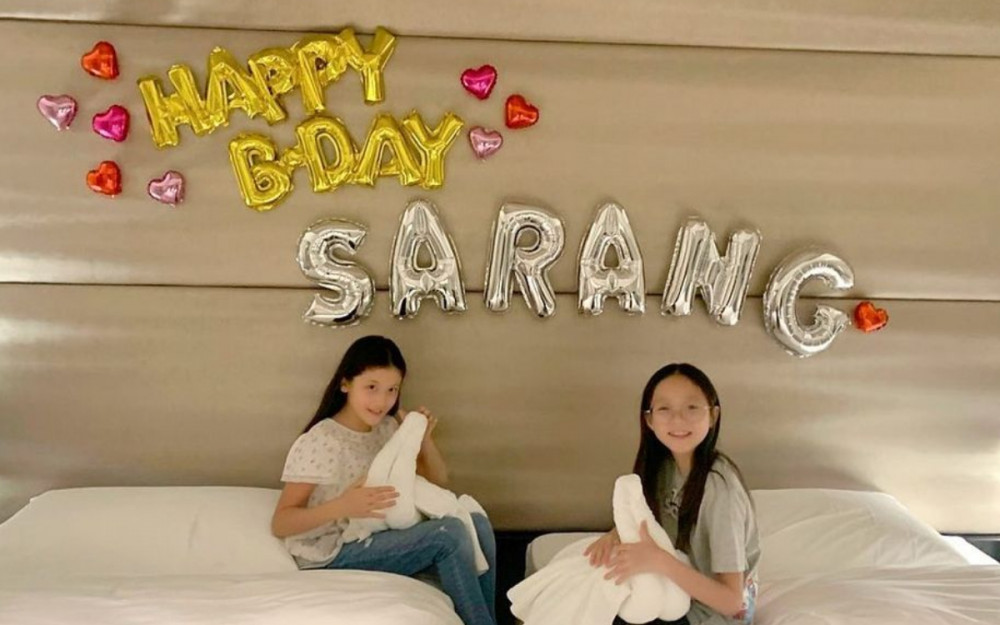 Former 'Return of Superman' star Choo Sarang is having a birthday to remember this year!
On October 23 KST, her mother, model Yano Shiho, took to her personal Instagram account to share photos and videos from Choo Sarang's 10th birthday festivities. Due to COVID-19 restrictions, the family decided on a 'staycation' celebration, checking into the Hawaiian-themed Kahala Resort in Yokohama, Japan.
"To celebrate Sarang's birthday, we went to the Kahara Hotel & Resort in Yokohama. It's been a long time since we stayed at a hotel, and we were moved by the best hospitality full of love from all the staff. It's a different urban style from the Kahara Hotel in Hawaii, but the staff are just as warm. It was a place full of tradition and trust, and I could understand why celebrities and royal families from all over the world have visited it. Thank you for your memorable birthday," Yano Shiho captioned the post. "By the way, there is a buffet, video, hula, and song event where you can feel Hawaii, and I would definitely recommend it to people in Hawaii! The staff was also wearing aloha wear."

In the uploaded videos and photos, Choo Sarang is joined by a friend as they pose with swan-folded towels and a wall full of balloons spelling out 'HAPPY B-DAY SARANG.' They find a wall of photos in the hotel featuring other celebrity patrons who have stayed there, including Michael Jackson and Dwayne 'The Rock' Johnson, and also enjoy a special hula performance.

Yano Shiho's Instagram followers celebrated Choo Sarang's birthday and admired the unique birthday celebration in the comment section, leaving messages like, "We love you, Sarang," "Happy birthday, Sarang! Can't believe you've grown so much. Stay healthy," and "Wow, our baby Sarang is all grown up."
Check out the Instagram post below!