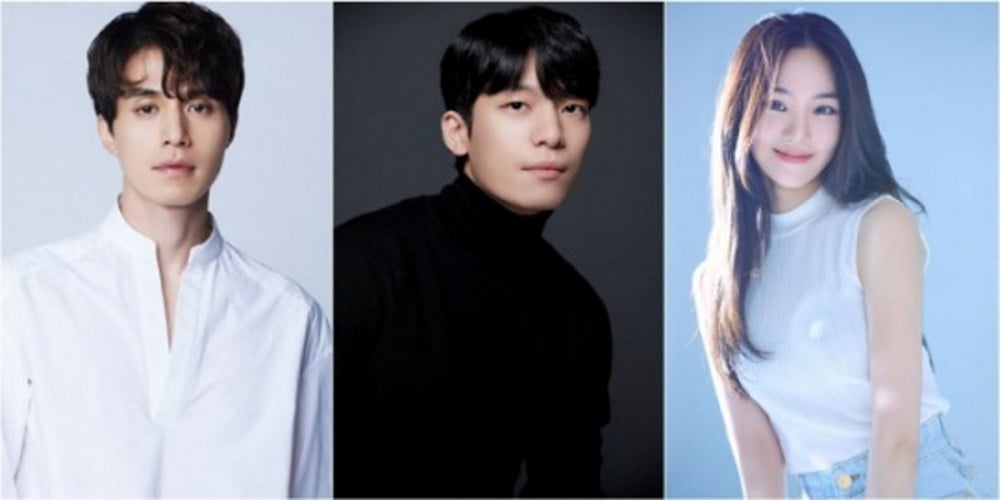 Lee Dong Wook, Han Ji Eun, and Wi Ha Joon have been confirmed for the upcoming drama 'Bad and Crazy'.

tvN's new Friday-Saturday series 'Bad and Crazy' will be directed by Yoo Sun Dong and Kim Sae Bom, who previously worked together on OCN's highest rated drama series 'The Uncanny Counter'. The drama follows a snobby detective with no sense of inner justice whose hidden persona K moves to eradicate corruption in police and enact justice.

Lee Dong Wook is taking on role of senior inspector and materialistic detective Soo Yeol, who flip flops every chance he gets, while Wi Ha Joon is playing the character K, who's one of Soo Yeol's multiple personalities. Han Ji Eun is playing the part of police lieutenant Hee Kyeom, who comes from a wealthy background but doesn't fit in with her family.

Producers stated, "With the casting of Lee Dong Wook, Wi Ha Joon, and Han Ji Eun, we're taking pride in the creation of a unique hero and a refreshing action drama that gives justice. The pleasant yet exciting synergy of the 3 actors will give viewers crazy fun and excitement that can only be seen on 'Bad and Crazy', so please look forward to it."

'Bad and Crazy' is scheduled to premiere in December.