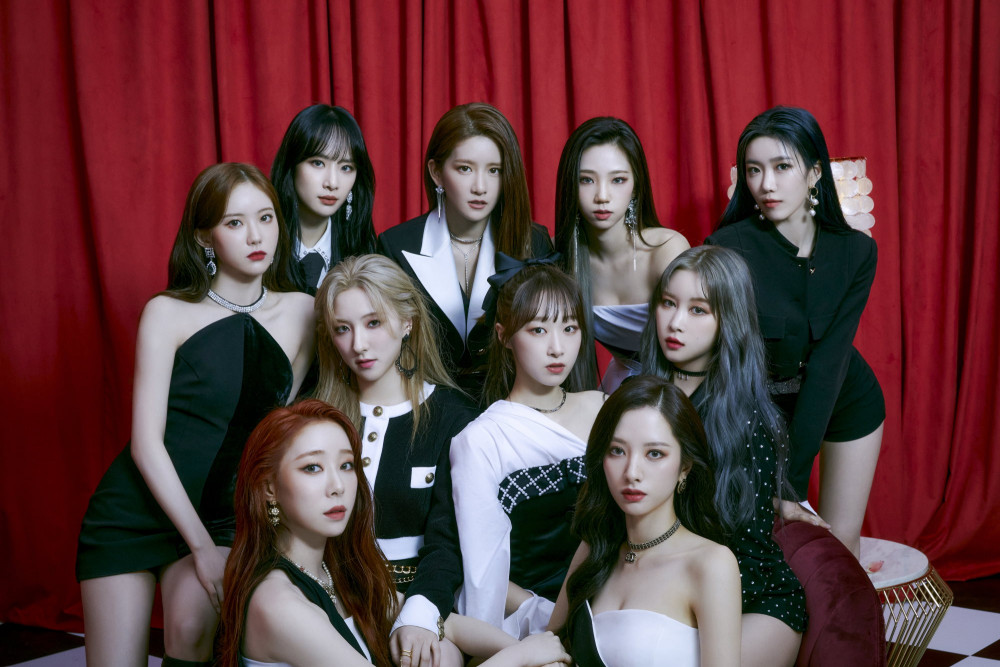 Cosmic Girls is a 13-member girl group that debuted under Starship Entertainment in February 2016. As they are nearing their seventh year, the group has become known for their extravagant space concepts and intricate choreography. However, over the years their discography has not garnered as much attention from casual listeners. Their B-sides have largely gone unnoticed except for the occasional fan-favorite, such as "Pantomime," "Miracle" and "You Got." In recent years they began exploring many genres and even started writing their own songs.

Here is a short list of Cosmic Girls' B-sides that deserve some more attention. I personally feel that the girl's discography gets better and better with each album. As you go through the list you will see their development as artists as each song also represents the album's individual sound.

1. "ROBOT"
"ROBOT" is a chill track from their second mini album The Secret, and is produced by the group's labelmate Giriboy. The girls bubbly voices match perfectly with the soft beat. The robotic autotune during the rap is also a nice touch to emphasize the meaning of the song.
2. "Geeminy"
Coming from their freshman album Happy Moment, "Geeminy" perfectly encompasses the group's early sound. The song is an uplifting love song accompanied by a chorus that explodes with synths and then followed by a slower verse to showcase their soft vocals.
3. "Love O'Clock"
With their next mini album, Dream Your Dream, the girls adjusted their sound to use more orchestral elements which makes it sound like you are in a fairytale. The first b-side "Love O'Clock" uniquely uses the main melody of "Dance of the Sugar Plum Fairy" from The Nutcracker. It also contains an exciting post-chorus and one of Exy's best rap verses.
4. "You You You"
"You You You" opens with an amazing intro and slick vocals. The song sounds like it may have even been a competitor for the title track on the album, WJ Please?. It was even promoted on music shows, so make sure to check out one of its performances. It was written by Full8loom who has produced many of the group's hit songs.
5. "Cantabile"
"Cantabile" is one of Cosmic Girls' sweet and salty songs. It starts off with a similar lovely sound as many of their other B-sides, but it suddenly switches to a mysterious and dark chorus. This was one of the first times the group dabbled in a girl-crush sound. Overall, I would say WJ Stay? was a transition album between their fairytale style and current sound.
6. "My Type"
For My Summer era was a second breakthrough for WJSN as they received 5 music show wins after nearly a year since their very first win. B-sides "Oh My Summer" and "Let's Dance" were also huge hits amongst fans, but they also overshadowed "My Type." This song is the perfect cute summer bop that never fails to brighten my day.
7. "BADABOOM"
As You Wish was another hit album that topped the charts for New Year's Eve. It included fan-favorites "Luckitty-Cat" and "Full Moon" which was written by their main vocalist Dawon. Unfortunately, one of Cosmic Girls' most powerful songs, "BADABOOM," was never given any promotion. It feels like it would be perfect for a hard-hitting choreography and witch-themed music video!
8. "HOLA"
While listening to the cloud-like Neverland album, you will not quite expect to be hit with bombastic summer track that is "HOLA." The lyrics are also quite powerful as it motivates the listener to be their best self and do what they've always strived to do. There is so much compelling vocals that it's almost overwhelming. This switch between the sweet and tame "Butterfly" to this song makes it even more impactful.
9. "SUPER MOON"
As another space-themed track from their latest album UNNATURAL, "SUPER MOON" could easily get lost in their discography. However, it almost feels like a more mature call back to their first few albums. The song is so fun and catchy that it lifts up the album from its more serious tone. The pre-chorus gives it an interesting twist with the muffled "moon moon moon."
10. "New Me"
When you first hear this track, you automatically think you're getting something similar to their hit B-side "You Got." Despite the similar tone, "New Me" leans more into vaporwave, a genre that Cosmic Girls has never explored before. Their voices are taken to a next level when paired with the sultry bass guitar underlining the song. Another applaudable section is the outro that comes out of nowhere when you think the song is over. The song depicts the members becoming a new version of themselves to embrace the future. I wonder if this signals another change in style for their next album. Regardless, this is one of their best songs which shows they are not backing down from making incredible music.
Let me know in the comments which song was your favorite. What do you think about their journey as artists? Also, should I do another deep dive on a different group?