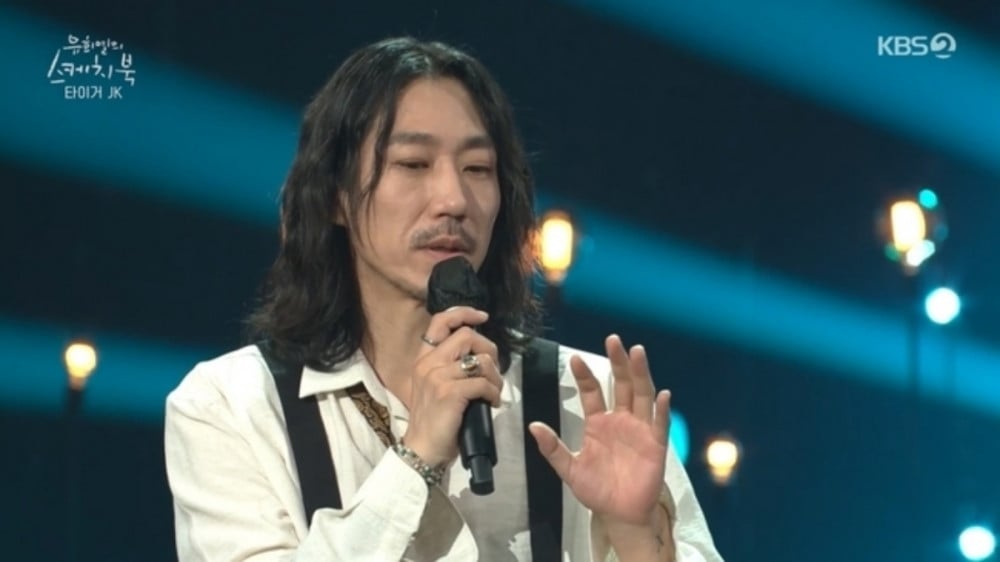 Rapper Tiger JK expressed his thoughts on the widespread issue of Asian hate crimes.

On the August 13 broadcast of KBS 2TV's 'Yoo Hee Yeol's Sketchbook', Tiger JK made a guest appearance to introduce his new single "Love Peace". Tiger JK said, "[The title] has the meaning of 'the skill of protecting the heart'. I came back with a powerful song after a long time. It is a song that contains my thoughts on racism. These days, I had a lot of bright and positive thoughts, so I was in the middle of making a love song. But recently, there were many cases of Asian hate crimes. While we might not feel it as much in our country (South Korea), it is a very serious issue worldwide."
He continued, "Moreover, there were even issues of foreign broadcasts making fun of BTS, who are currently working very hard in actively promoting. These are due to the fact that they have low perceptions of Asians. If [their racist comments] had been about a different racial or religious group, it would have turned into a big issue and they would have had to submit a proper apology. However, their targets were Asians, and there exists a societal atmosphere that allowed them to pass it off as 'just a joke' to some extent." Yoo Hee Yeol added, "I did hear that those who live in foreign countries feel greatly threatened, actually."

Tiger JK then stated, "Yoon Mi Rae and BIBI listened to my song and really liked it, which gave me a lot of courage. I didn't intend to use the important message of the song, to become an activist. But I wanted to include a behavior and language least like [the stereotype of] Asians, and release a powerful song."