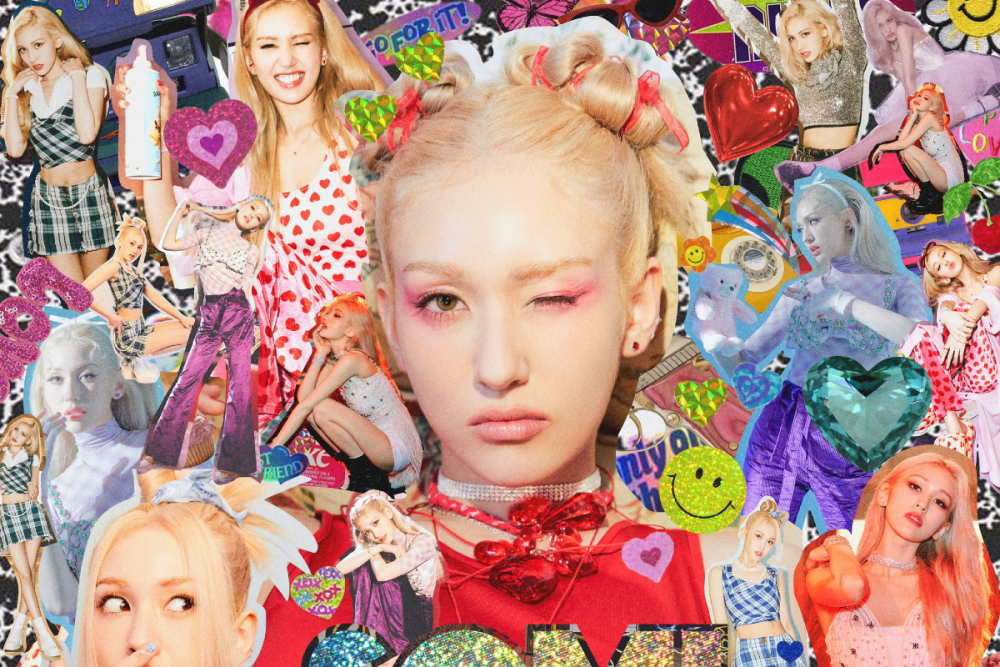 It is D-1 to Somi's long-awaited upcoming single 'Dumb Dumb!'
Heightening the anticipation for this single, Somi dropped two images — an album cover and a credit poster.
The album cover has a funky retro vibe to it, and the editing style makes it seem like the design was created by sticker bombing all over it.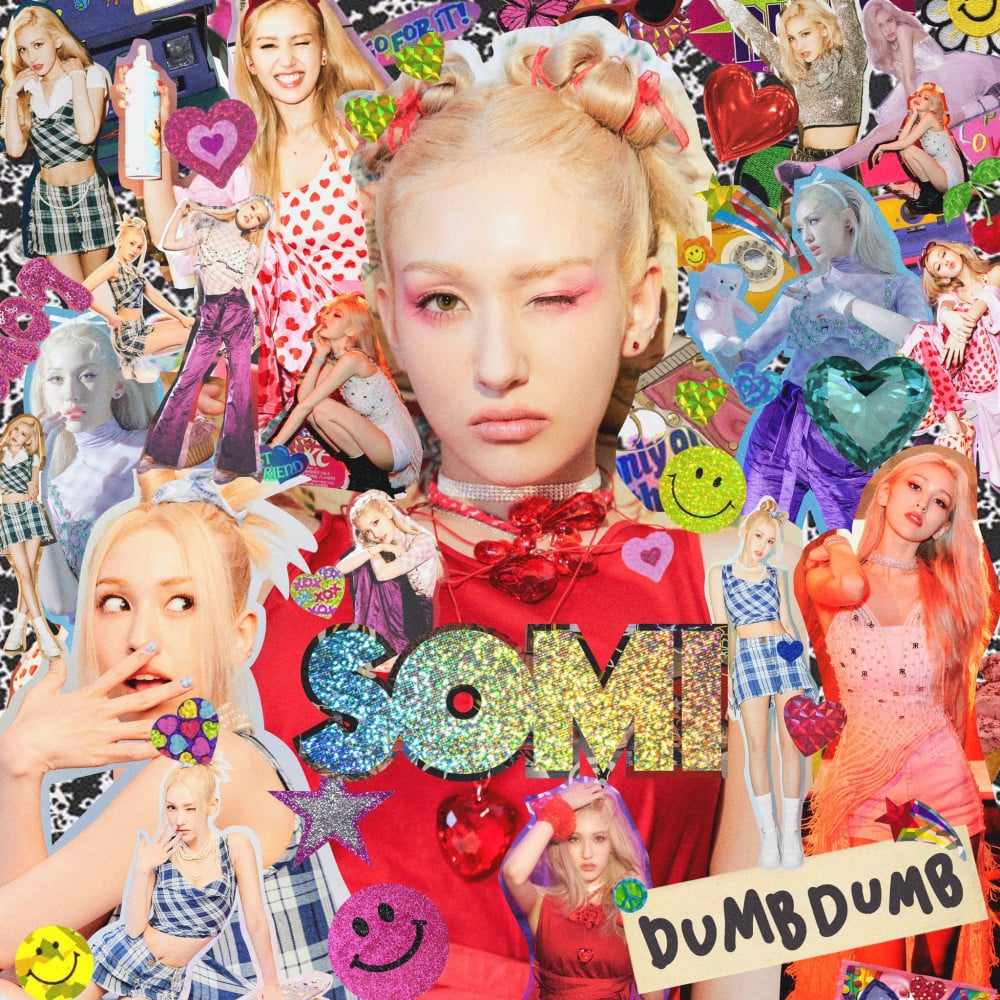 While the credit poster is a whole other fairytale-like vibe. Notably, Somi is credited as a writer for her own single.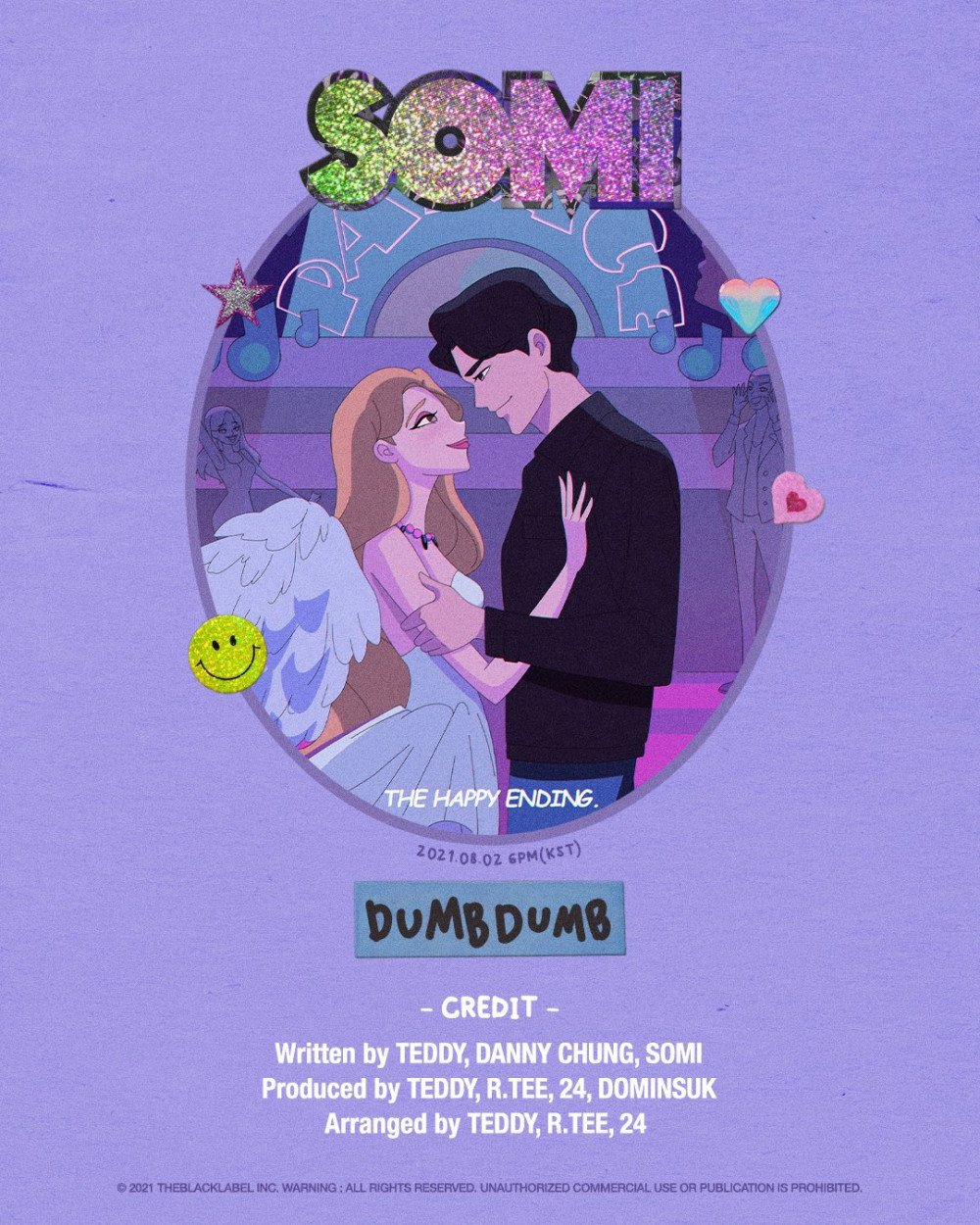 Meanwhile, the single will finally be released on August 2, 6PM KST. Are you looking forward to it?