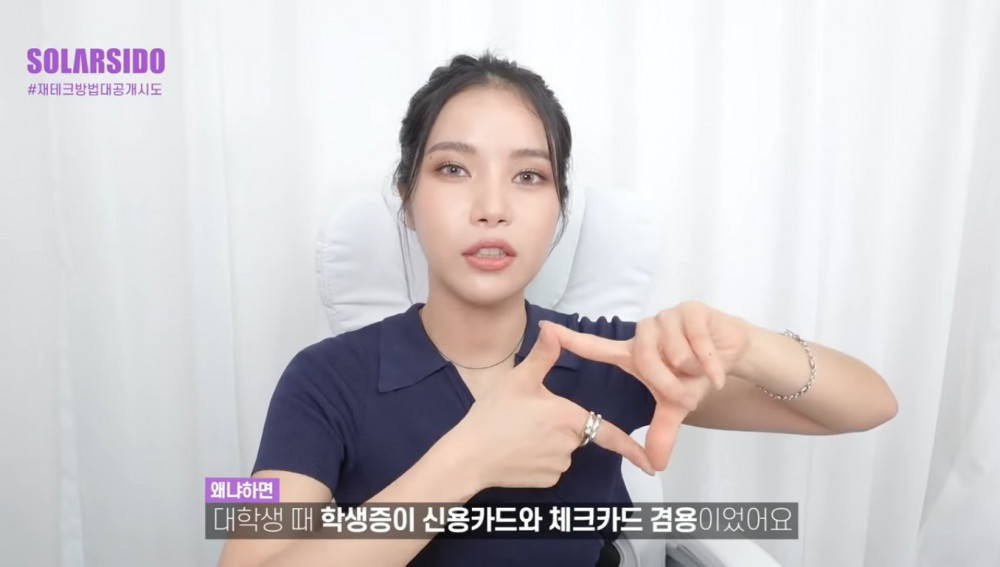 MAMAMOO's Solar has shared tips on how to manage your daily finances.
In her recent YouTube video, Solar gave her viewers advice on how to save up money in order to remain financially intelligent. She first announced that she doesn't actually have a "particularly secretive tip to reveal but would like to share [her] own views on finance."
First, Solar emphasized the use of check cards over credit cards. "Since university days, I used to rely a lot on check cards because there were many benefits and sales events. That's why, I continued to use it even after graduating, because I didn't have any money as a trainee. I especially like the way it gives me an alarm every time I use it," she said.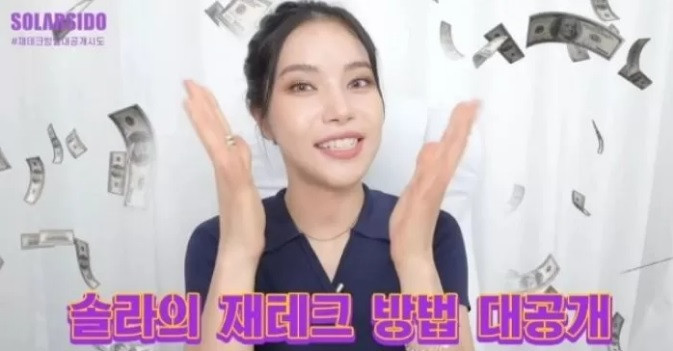 "Secondly," she continued, "I use the 'shopping cart' a lot, so that I can save up items and think about it for days. Buying something without thinking it through is compulsive shopping. I delete an item each day after putting it in the cart. If I keep thinking about an item after three days, I buy it."
Solar also stressed how you should refrain from buying smaller items and be bold about purchasing big-scale items. She also emphasized the importance of saving up an amount of money each month, "even if the amount may be small."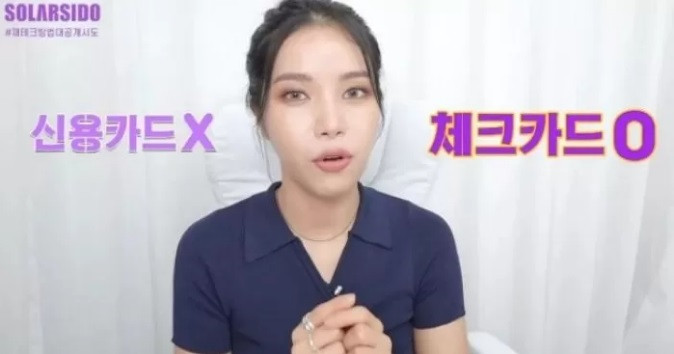 "I saved up about ten thousand or twenty thousand won (~$10-20) each month as a trainee, and I am still using that money to this day. Nowadays, I save up about a hundred or two hundred thousand won (~$100-200) every month, without drastically increasing the limit. After ten years, that kind of money comes in handy."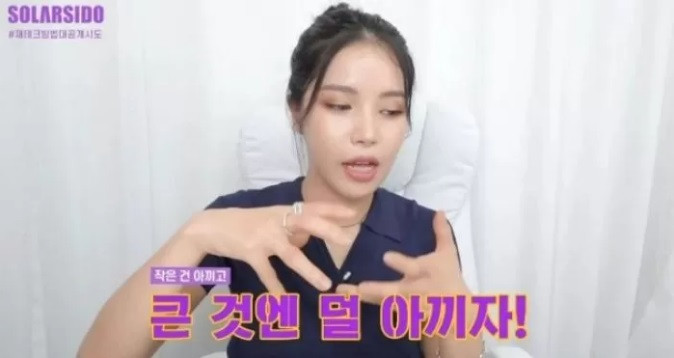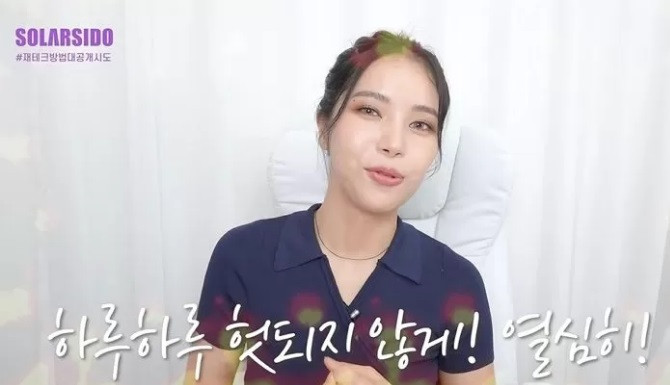 Solar added that this kind of financial habit has created a unique lifestyle for her. She also said that it is useful to earn money at a young age when you can work harder.
In recent news, Solar made headlines for purchasing a building in Seoul for 4.5 billion KRW (about $3.9 million USD).
Would you be willing to follow Solar's advice?