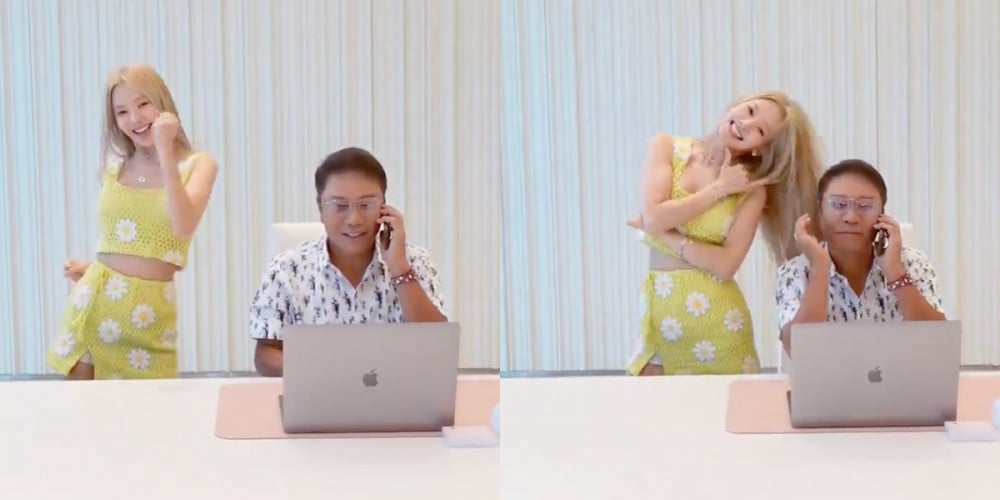 Girls' Generation's Hyoyeon has decided to kick off her "Second" dance challenge on TikTok with a very busy partner!
In light of her comeback as DJ HYO with her new single "Second" feat. BIBI, Hyoyeon recently launched the #SecondChallenge. And the first partner to make an appearance in one of Hyoyeon's #SecondChallenge videos is... the bossman himself!
In the TikTok, Hyoyeon radiates while performing the #SecondChallenge moves flawlessly. Meanwhile, SM Entertainment's head producer Lee Soo Man can be seen busy on his laptop, maybe even annoyed(?) by the loud music in the background.
Hyoyeon was even seen adding the comical hashtags #WeLoveYouLSM, #WereSorryLSM, and #ComeBackLSM.
Have you checked out Hyoyeon's new single "Second" feat. BIBI yet?