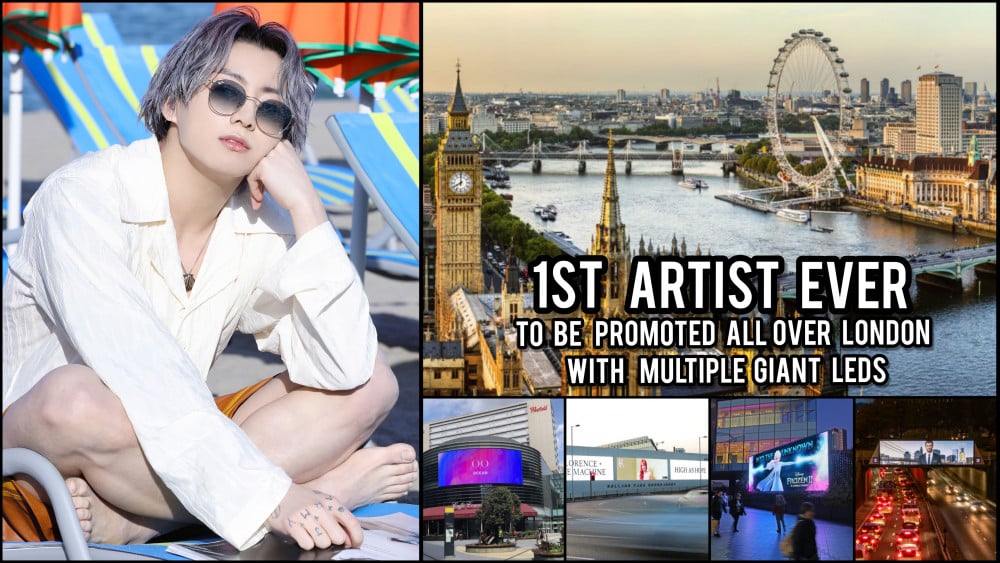 Jungkook's Chinese Fanbase 'Jungkook China' is expanding their huge birthday projects for Jungkook to the whole world, truly representing his Worldwide Birthday Event. Their projects for 2021 birthday include World's First Artist to have 360 digital immersive exhibition with Virtual Reality experience, themed Cruise Ship, and 14K+ LED Subway ads in Subway systems.
Jungkook China Bar announced their 4th Birthday project, which is Jungkook will be the 1st Artist Ever to be promoted all over London with multiple giant LEDs at Prime City Locations.

London is the capital and largest city of England and the United Kingdom. It is one of the world's most important global cities. The city exerts considerable influence on the arts, commerce, education, entertainment, fashion, finance, healthcare, media, professional services, research and development, tourism, and transportation. Jungkook will be massively promoted in London, which is one of the largest financial centers in the world.
If you live in London, then do check out the project LED Locations in London for visiting.