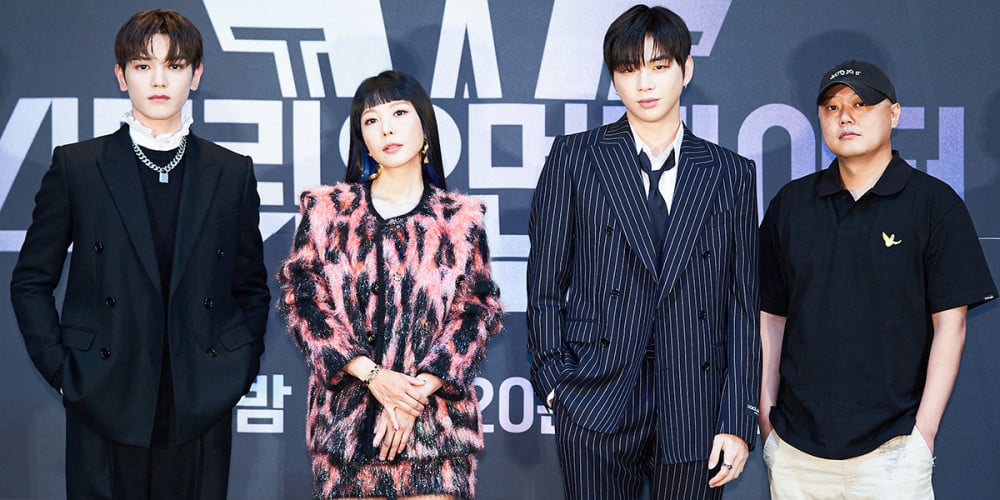 On August 24, MC Kang Daniel, judges BoA, NCT's Taeyong, and Hwang Sang Hoon, and the leaders of each of the competing teams of Mnet's 'Street Woman Fighter' attended the program's official online press conference.
'Street Woman Fighter' is an upcoming dance competition program featuring 8 of the most well-known, professional female dance crews in South Korea. Each team will put on legendary dance performances while competing in fierce battle rounds, all to earn the title of the 'Best Female Dance Crew in Korea'.
During the press conference, judge BoA described 'Street Woman Fighter' as "The most fearsome survival program". She said, "I have been on many audition programs in the past, but this one is without a doubt the most fearsome survival. This show will definitely give viewers a taste of spicy."
BoA also discussed the judging criteria of 'Street Woman Fighter' as one of the three main judges. "I believe that there is something called 'personal preference' which takes into effect very differently when it comes to dance and singing. There were times when the three judges all had different opinions. I'm sure that the viewers will also feel differently about the performances based on their personal preferences. So what we can do here is to decipher who conquered the atmosphere of the battle, and who showcased the best skill. There will be some who agree with out decisions and some who disagree. Because culture and arts is a field where there is no right answer. There will also be the fun of all becoming 'judges' together in this way," BoA stated.
Performance director Hwang Sang Hoon also agreed and said, "As a performance director, I did my best to judge based on completeness or technique, but there is also the component of who was able to make the stage their own with their energy."

Meanwhile, Mnet's 'Street Woman Fighter' is slated to premiere later today, September 24 at 10:20 PM KST.