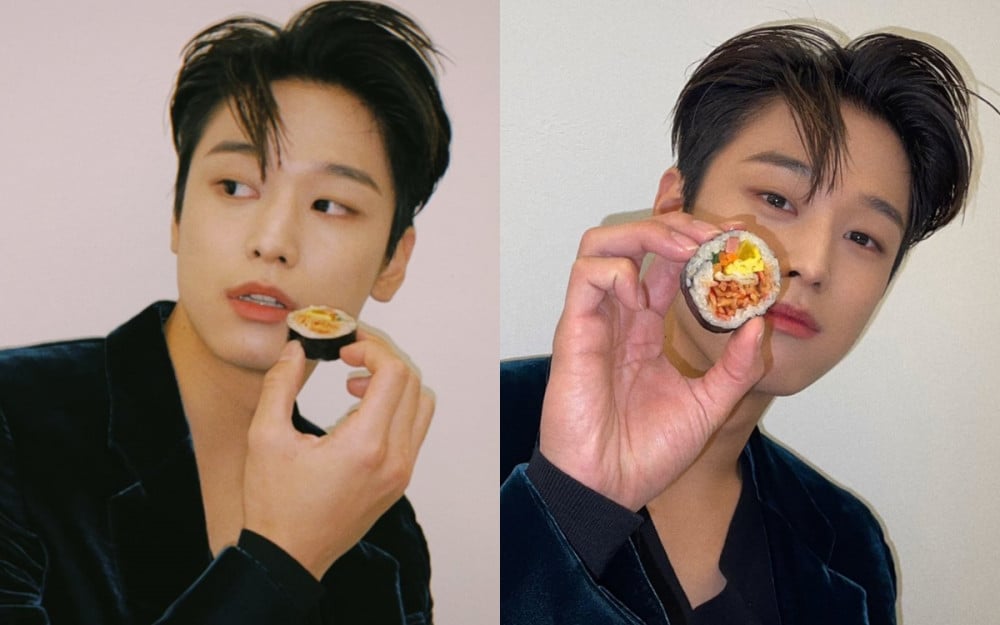 The Boyz are continuing to impress netizens with their insane visuals!
On July 17 KST, a new photo set featuring member Juyeon became a hot topic on Korean online forums. In the photos, which were tweeted by the idol through The Boyz's official Twitter account, he is enjoying some kimbap in a brushed velvet suit, posing as if he is shooting a pictorial. The tweet is simply captioned with: "This kimbap is really delicious."
"The Boyz's Juyeon, who is modeling even when he's eating kimbap," the original poster joked. "I want to become a kimbap."

Other netizens who commented on the post continued to joke about handsome Juyeon and his lucky kimbap meal, leaving comments like, "I can't believe that even kimbap has a better life than me," "Can I have a bite?," "Who eats kimbap in such an editorial way? Lee Juyeon is too cute," "No way, should I just reincarnate into kimbap?," and "I need to be born as kimbap in my next life."

Others complimented his strong visuals and perfect proportions, writing, "I really like photos of Lee Juyeon eating something. The mood is absolutely crazy," and "Could his hands be any bigger?"

Meanwhile, Juyeon and the rest of The Boyz recently released their UNIVERSE special single "Drink It." A music video preview can be seen here.
Check out Juyeon's tweet below!