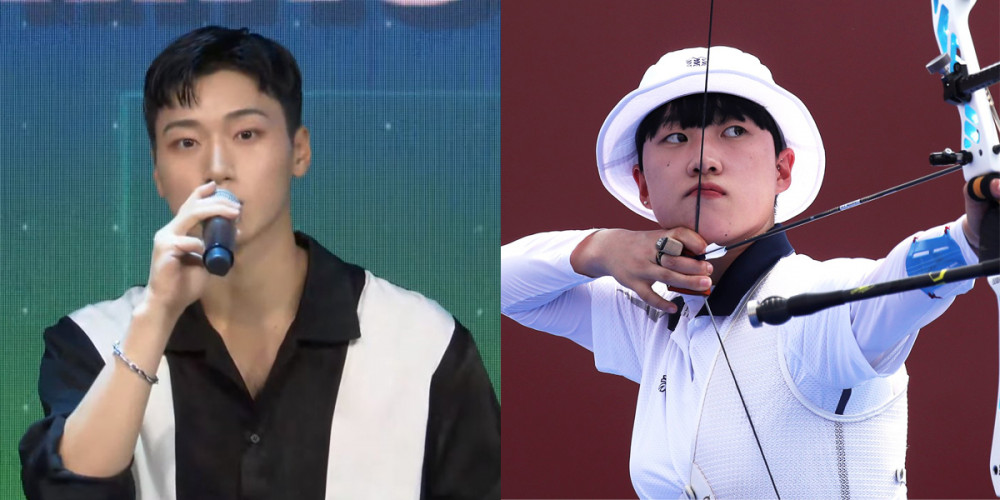 On July 30, ATEEZ appeared as guests on a live talk show promoting Korean tourism, hosted by 'Imagine Your Korea'.
On this day, all of the ATEEZ members showcased new hairstyles, delighting their fans. The occasion also marked ATEEZ's first public schedule with all 8-members present since San's recovery from COVID-19 and Mingi's return from hiatus.
San, who was last seen with pink/reddish hair in ATEEZ's "Dreamers" MV, was spotted sporting a very short-cropped, black hair cut. Then, after the 'Imagine Your Korea' broadcast, San chatted with fans about his new hair change via the Universe app. He said:
"Having short hair is really comfortable. Honestly, the hairstyle that I showed you today, is just one of billions of different hairstyles."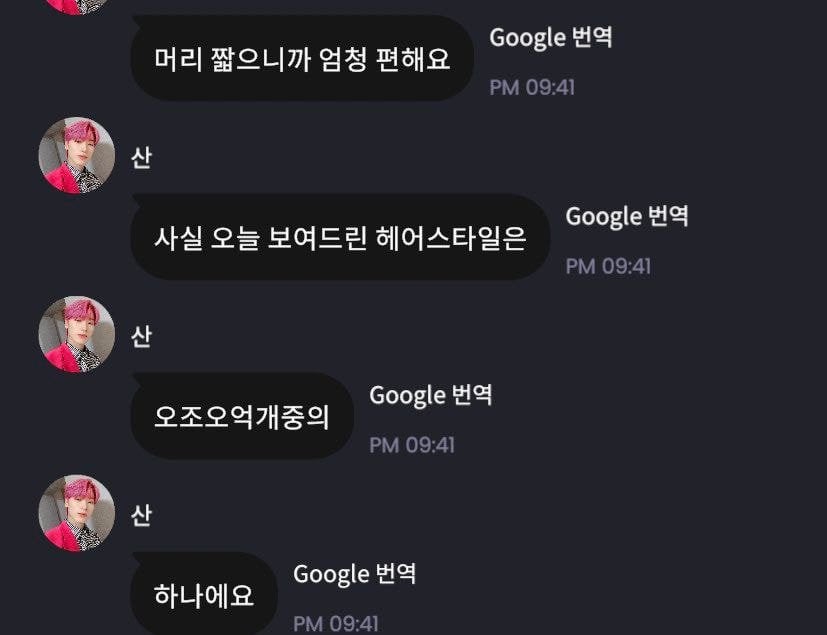 Here, San was seen using an online slang term which has stirred up quite the controversy. The term "오조오억" ("oh-jo-oh-eok") is a slang word used in online chatting and commenting which means, "a lot" or "billions and billions", indicating a large quantity.
However, recently on male-centric online communities, rumors have been going around that the term "oh-jo-oh-eok" is an "anti-male" term, used by "feminists" to "belittle male sperm".
In fact, South Korea's national women's archery team representative An San also very recently became wrapped up in a sexism controversy over her use of the term "oh-jo-oh-eok" in a past Instagram post, as well as for her "short hair". While An San has been sweeping up gold medals in archery at the '2020 Tokyo Olympics', malicious netizens have been attacking her on Instagram for her "feminist extremist attitude".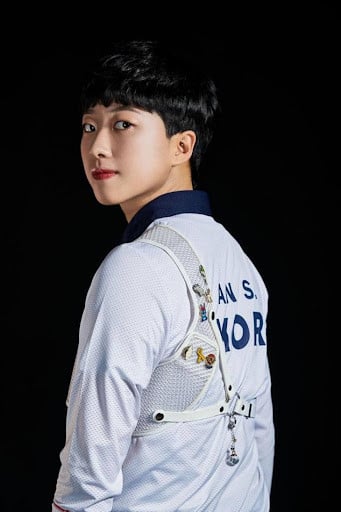 The word that ATEEZ's San was allegedly "referencing" archer An San got out via Twitter when a fan of An San retweeted San's chat messages above. The fan wrote, "San helping San;" and the chat message quickly went viral. (It's also the strangest coincidence that they both share a very unique name!)
Now, netizens are heatedly debating whether or not ATEEZ's San truly meant to reference An San by showing his support toward the archer, while also dissing malicious "anti-feminists".
Do you think it's a coincidence on top of a coincidence??