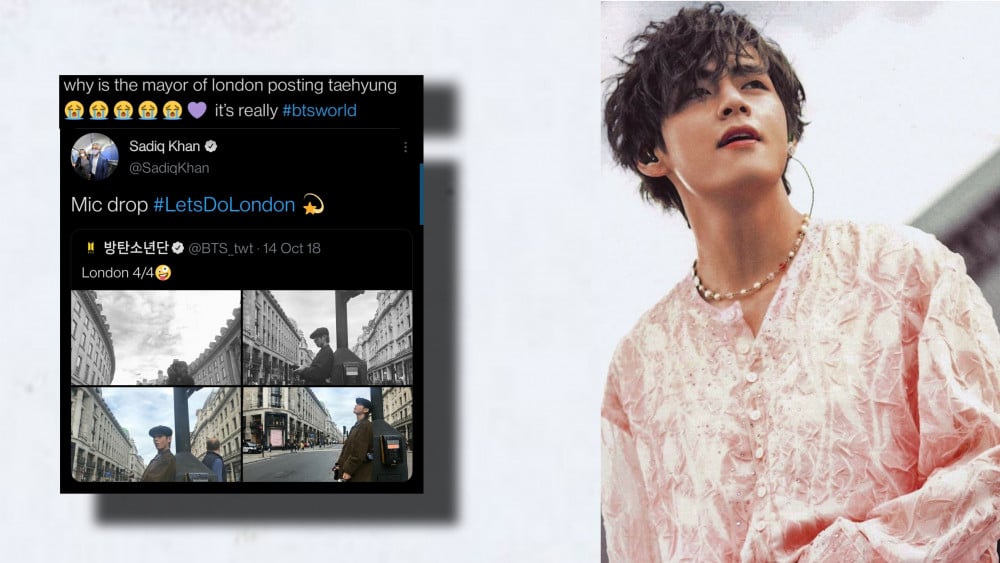 With #LetsdoLondon, the capital is ready for tourism with confirmation of welcoming back international visitors as a part of the tourism recovery campaign, and what's better than inviting BTS's V? Since the places he visited now have become landmarks.
#LondonwithTae started trending shortly after the officials promoted the campaign with V's pictures.
London's Mayor Sadiq Khan was seen hyping and extending an invitation to visit London for BTS V as V has expressed his love for the place often and not long after fans took over the hashtag expressing their joy and realizing the power of V, BTS, and their fans.
It wasn't just the mayor, but several other government authorities were seen promoting the campaign via V using the clip where he is expressing his love for the city.
V is called an Idol with the midas touch, so it only makes sense to acknowledge the impact of reach of the powerhouse that is V to promote the campaign as an unofficial ambassador.
With this, army are hoping for BTS to accept the invitation and experience the magical Wembley again to finally meet BTS in V's favorite city.