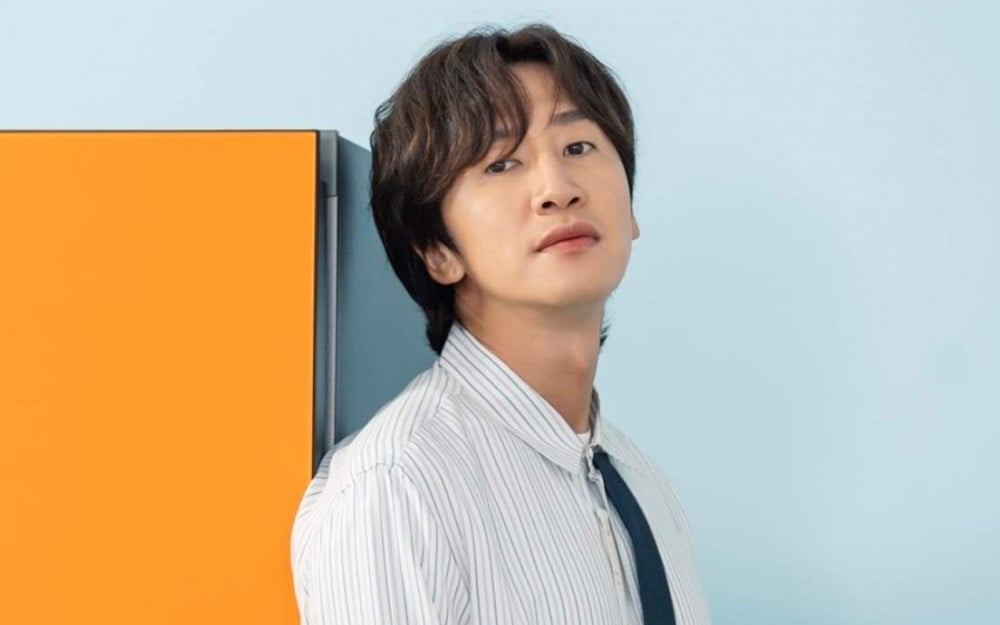 Lee Kwang Soo, who had received an immense amount of love with his 'Traitorous Giraffe' character on 'Running Man,' gave an update on his recent activities.
On July 16, movie distributing company, 'Show Box' released a video clip of the production presentation of the film 'Sinkhole' that took place online. During the video, the cast members including Lee Kwang Soo sat down to talk about the behind-the-scenes episodes while filming as well as introduce the film with the director.

On this day, the lead actor Cha Seung Won mentioned the friendship that Lee Kwang Soo shared with actress Kim Hye Joon. Lee Kwang Soo made everyone laugh by showing off his 'traitorous Giraffe' character during the talk. He went on to jokingly say, "I think Kim Hye Joon is a bit on the honest side. There was a time when actor Kim Sung Kyun threw up in the bathroom because he drank too much. And Hye Joon ran over to gossip to everyone that he needs to go home because he's sick." Kim Hye Joon became flustered and explained, "No, everyone was worried about him."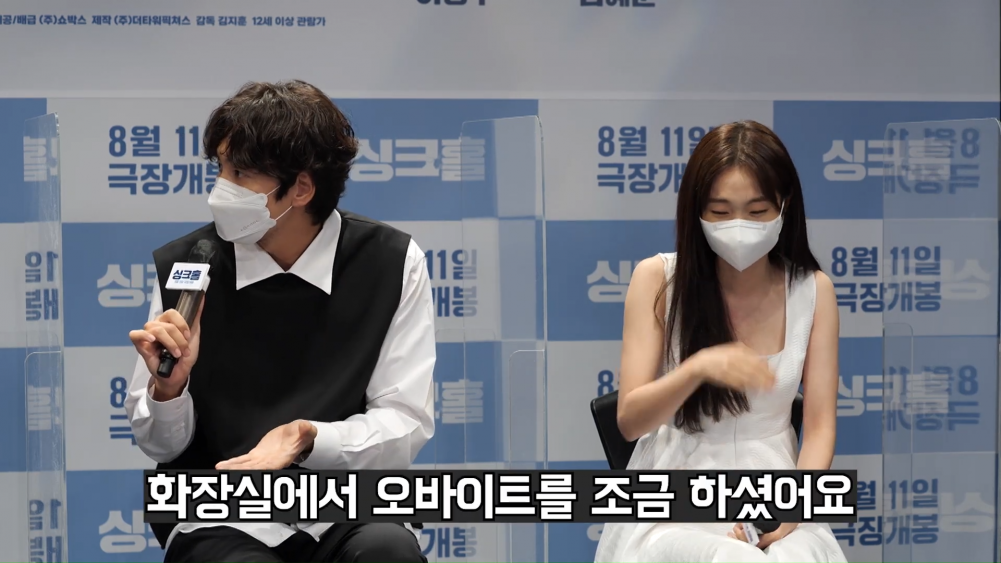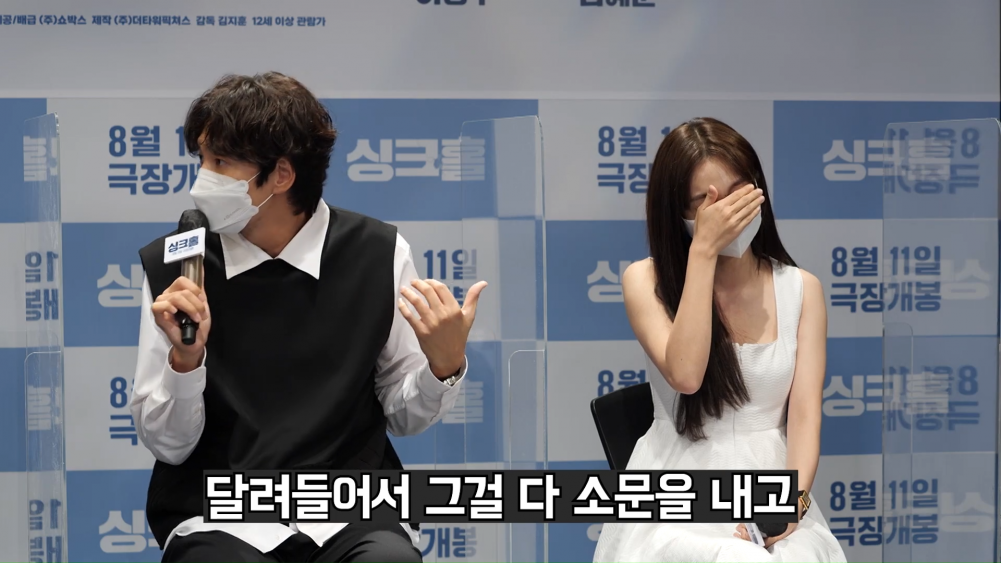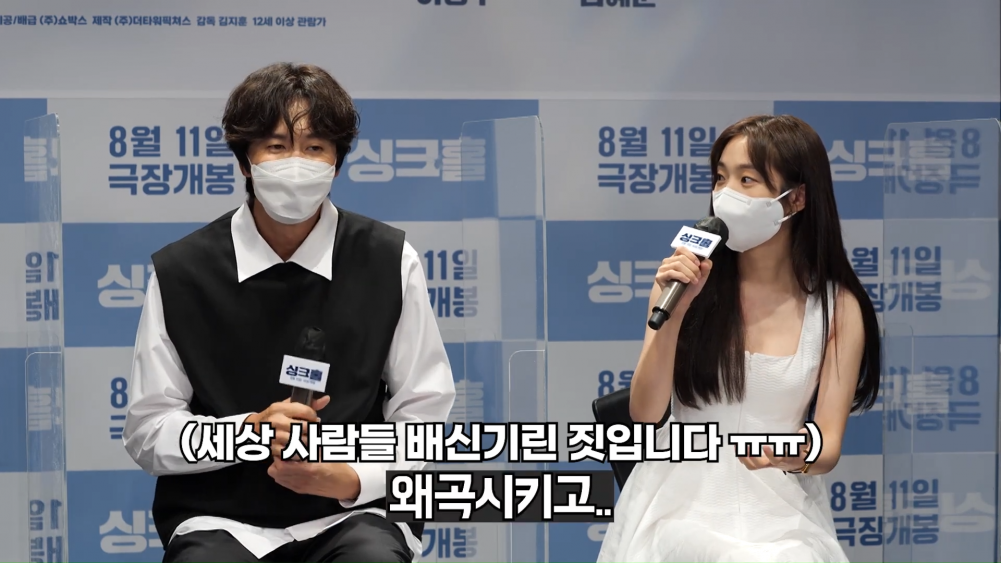 Lee Kwang Soo didn't stop there and continued to tease the actress by saying, "There was another time when the director dropped some food while we were having dinner and Hye Joon gossiped about that too." Actress Lee Hye Joon went on to dispute Kwang Soo's claims and said, "I was just worrying about them but Lee Kwang Soo has a way of framing people and distorting stories" making everyone laugh.


In fact, Lee Kwang Soo had everyone laughing and often taken on the role of the 'Traitorous Giraffe' to but an edge to the 'Running Man' episodes. He once again made everyone laugh with his charms and his humorous talking during this production presentation event.
In one instance, he shared an episode that occurred when he was filming a scene in the movie, in which he was trapped in a taxi that was hanging on a crane. Lee Kwang Soo explained, "I was filming inside a taxi that was about to be scrapped, so it smelled a little but everyone suspected that I had a physiological phenomenon in it."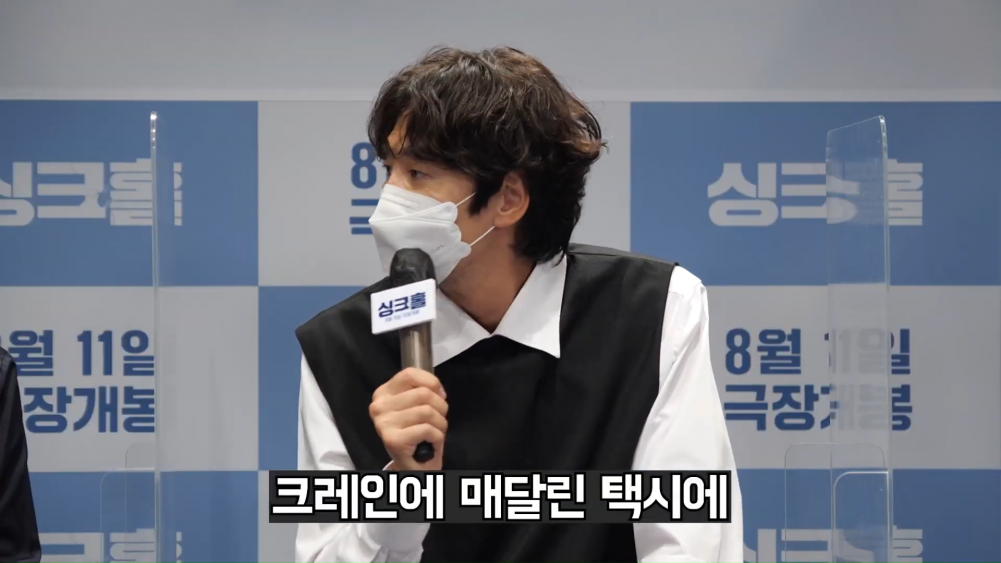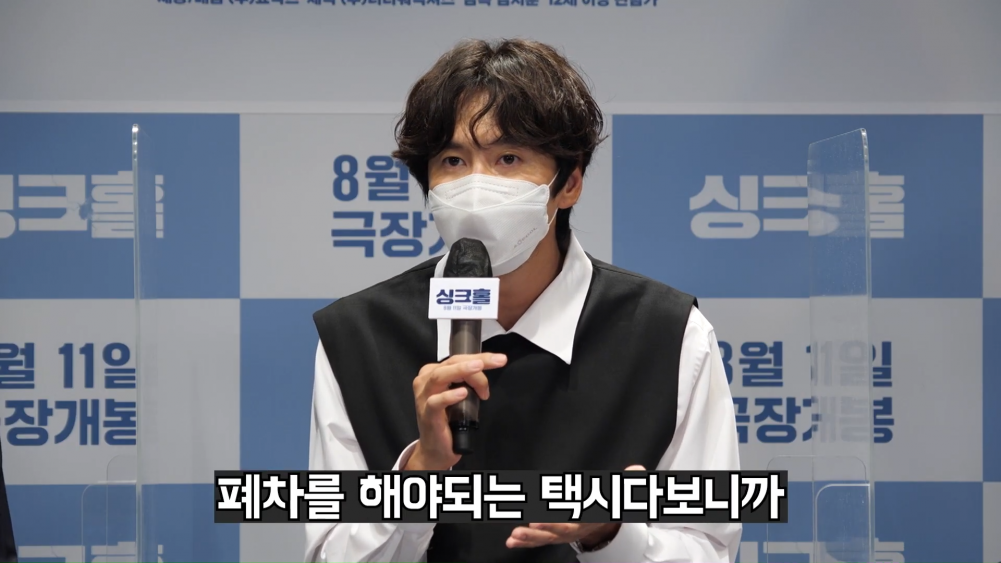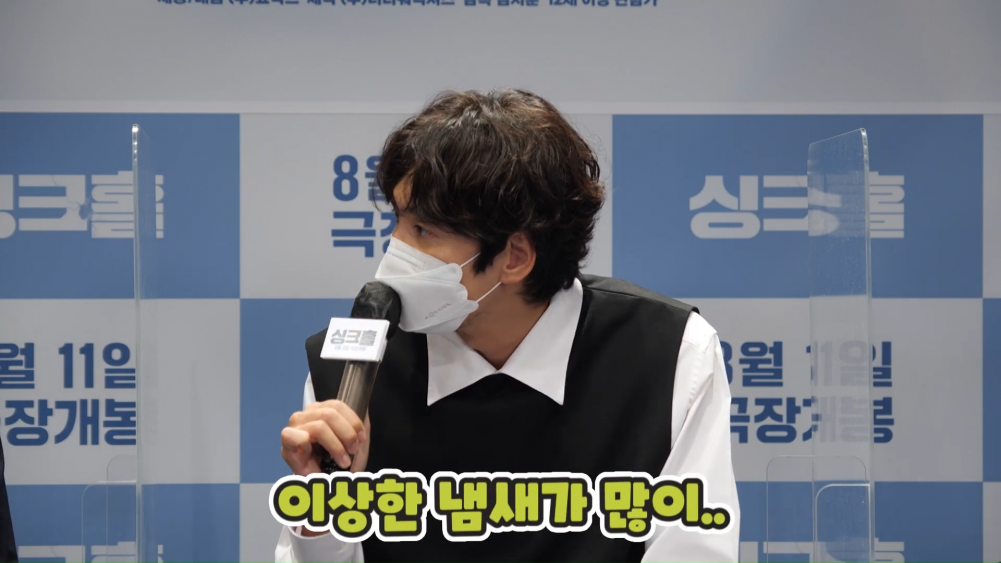 Actor Cha Seung Won added, "I mean the taxi was shaking so we thought you had an accident because you were scared but we understand." Lee Kwang Soo rebutted, "What do you mean you understand when I didn't do anything?"
After watching this clip, his fans were happy to see the familiar 'Traitorous Giraffe' that they were not able to see. They commented, "Kwang Soo's traitorous character is coming out, lol" "I hope he appears on Running Man to promote his new film," and "I missed Kwang Soo's character."