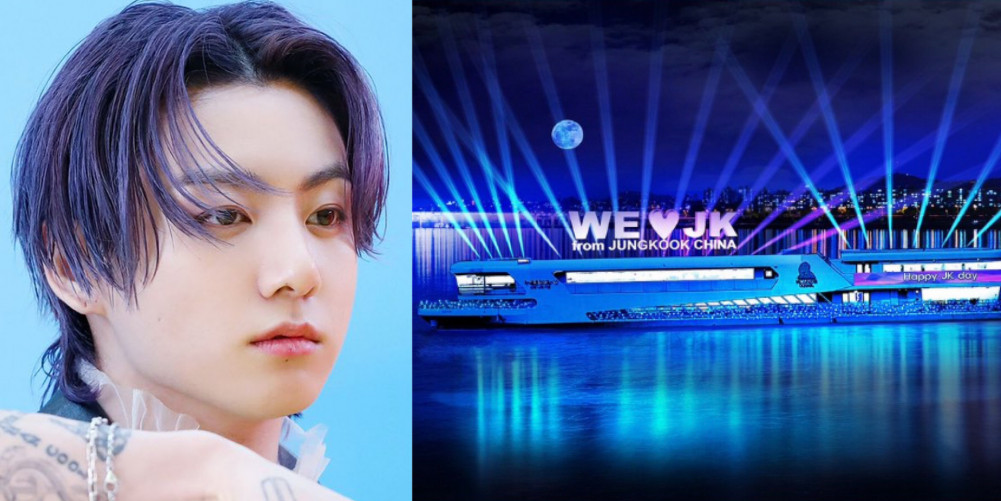 Every year on Jungkook's birthday (September 1st) Baidu Jeon Jungkook Bar or simply known as Jungkook CHINA would be launching various birthday projects all over the world to celebrate Jungkook's birthday.
Last year, Jungkook CHINA went big with multiple grand projects which became the talk of the town; Skytyping event in New York, KTX train-wrapping in Seoul, Heundae Beach fireworks in Busan, Supersized LED support in Milan Central Station, among many others.
This year, the birthday projects just keep getting bigger and better. The first project was already announced, it is an Immersive "StageLAB" Exhibition Lightbox in Manhattan, the world's first-ever for an individual artist.

The second project was recently announced. Jungkook will be the first artist to have a themed cruise ship parade with custom-made illumination show travelling along the Han River in Seoul. It is the largest cruise ship allowed on the Han River with the highest passenger capacity. In addition to the illumination and lighting show, the cruise ship will also have a themed restaurant, birthday café and decorated exterior.
This is certainly one of the most sophisticated birthday projects ever made for a celebrity.