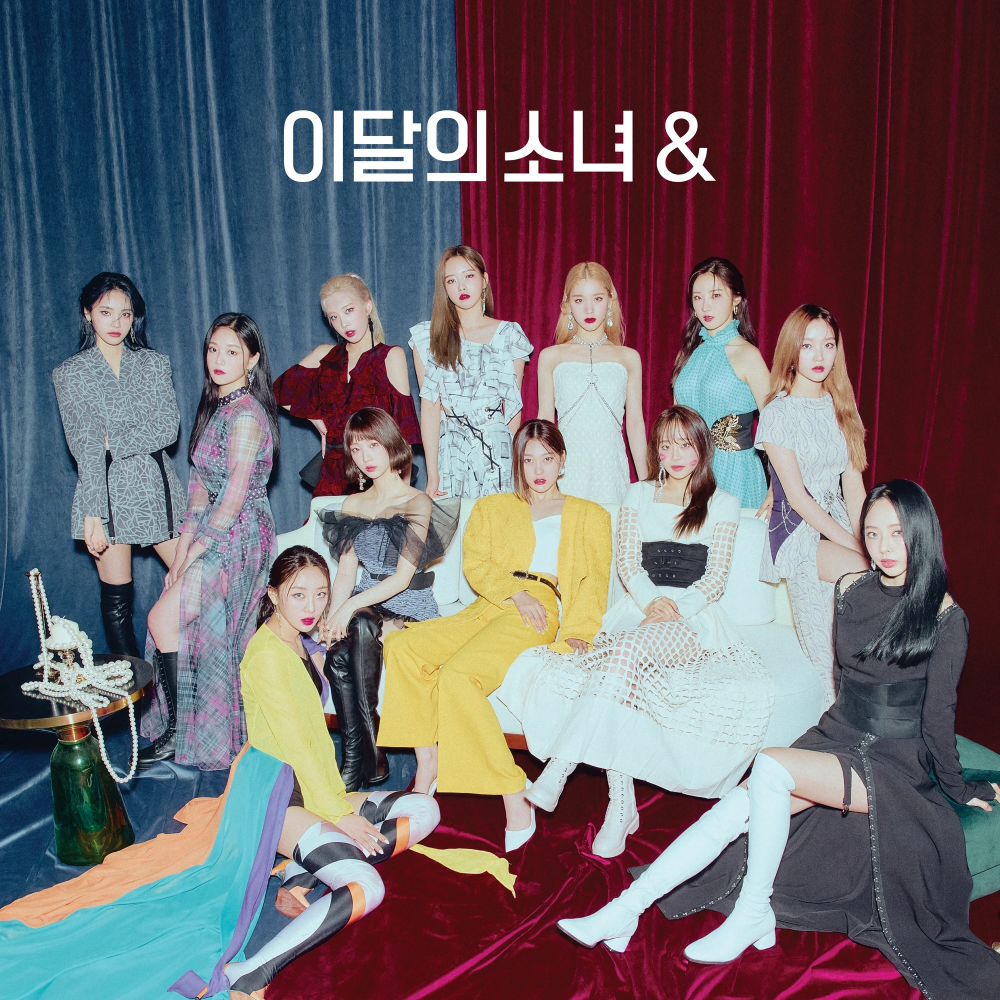 [This review reflects the opinions of the author and not necessarily those of allkpop.]
Track List:
1. &
2. PTT (Paint The Town)
3. WOW
4. Be Honest
5. Dance On My Own
6. A Different Night
7. U R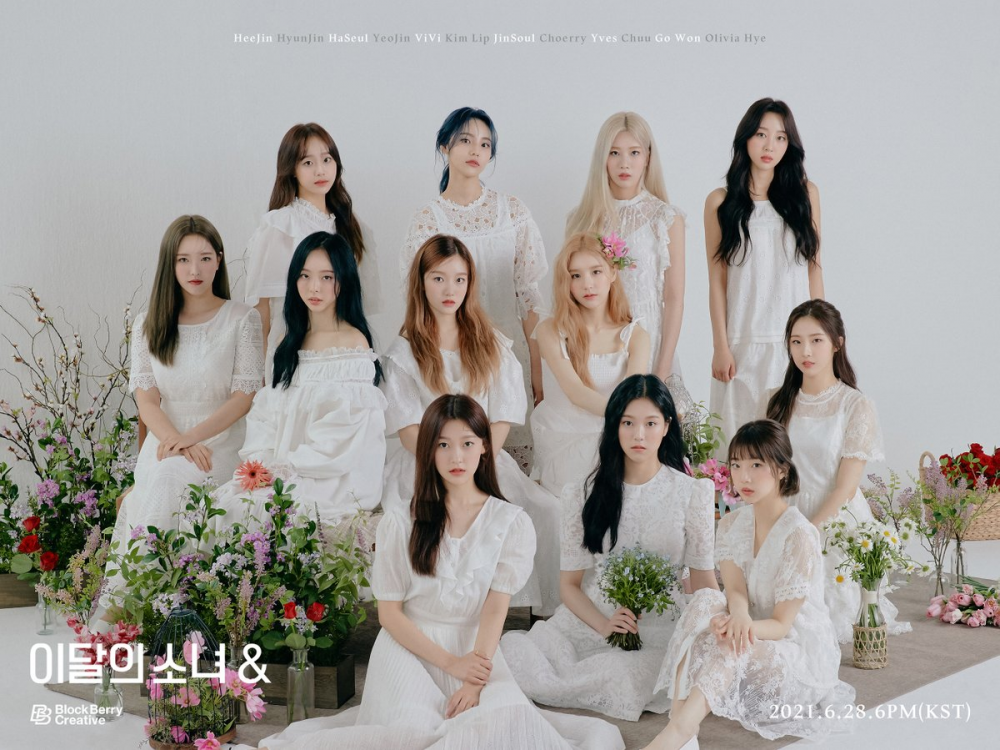 Orbit rejoice! LOONA has returned with their 4th mini-album, [&]. This 7-track release features 6 dynamic original tracks in addition to an exciting EDM introductory song, "&." This thunderous intro serves as a perfect way to set the scene for the songs to follow as "&" has an effortless transition into the group's chosen title, "Paint The Town." "Paint The Town" opts for hip-hop and dance crossover that combines elements from Bollywood. Featuring Indian drums and tablas, the modern approach on this title also utilizes dubstep with a special focus on kickdrums. Though the song boasts a decent melody, the song is a bit scattered with a chorus that doesn't flow quite as effortlessly as I would have liked.
We are suddenly thrust into a much more upbeat and jazzy track, "WOW." The release shows off LOONA's signature vocal strength with a much more retro feel compared to the title. High-energy and exciting, "WOW" wows just as much as the title suggests. However, it seems that the next song is much more refined than anticipated as "Be Honest" brings the tempo to a mid-level bounce. Harmonies act as the focal point of this particular piece, with interesting and unique vocal runs that are a bit different from the typical girl group. "Be Honest" doesn't stick out too overtly as a memorable track.
"Dance On My Own" is the group's all-English track. Last quarter we saw heavily funk and disco-influenced songs, but it seems this upcoming season of music loves to incorporate guitar and drums for a more organic feeling. "Dance On My Own" is easily the most melodic and most effective earworm of the album. This track is without question the strongest off the album, as it has a keen ability to bring forth both emotions and dancing.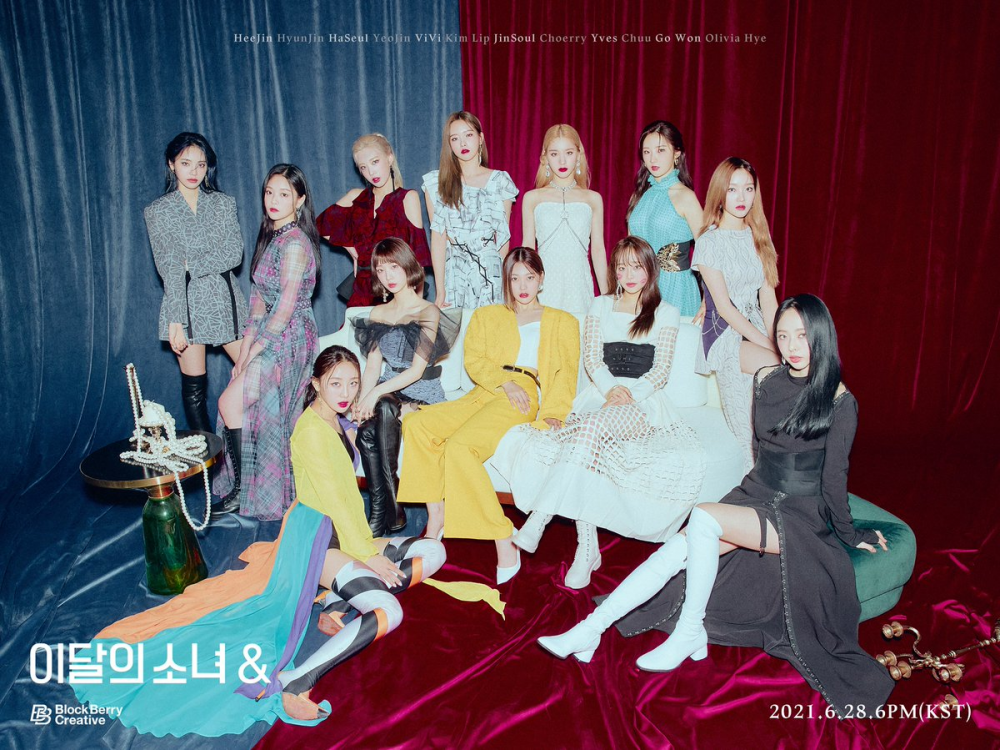 A stark contrast from the songs prior, the 6th song on this album is a refreshing ballad. Emotional and dreamy, "Different Night" illustrates the tale of girls who spend different nights concurrently. Dreamy and sentimental, this dramatic ballad is moving and sentimental. LOONA's most powerful strength is their impactful singing, and this is a great example of just that skill.

"U R" is the final track to LOONA's fourth mini-album, [&]. With a really gentle lo-fi concept, this conclusive song is equally as sentimental as "Different Night." Its instrumental feels as though it's been pulled off of a "lo-fi hip hop beats to study to" playlist in a good way. Expressing love towards a beloved person, "U R" is a meaningful close to a versatile album release.


MV REVIEW
Normally opting for a more feminine concept, LOONA has ditched pastels and chiffon for black and leather in their MV for "Paint The Town"! Styling-wise, LOONA has absolutely hit the nail on the head. These members never fail to serve and showcase their youthful beauty, and the MV's thoughtful outfitting gave way to ultra-crisp and trendy shots in every scene. Choreography for the group is just as impactful as styling because the high-energy nature of the performance has given the entire group an additional theatric appeal. Complicated yet digestible, "PTT" exhibits an alternate side to LOONA that proves they are capable of bouncing between light and dark concepts with ease.
MV SCORE:
MV Relevance…..8
MV Production…..8
MV Concept……..8
MV Score: 8
ALBUM SCORE:
Album Production…...8
Album Concept……...8
Tracklisting…………...8
Album Score: 8
Overall: 8