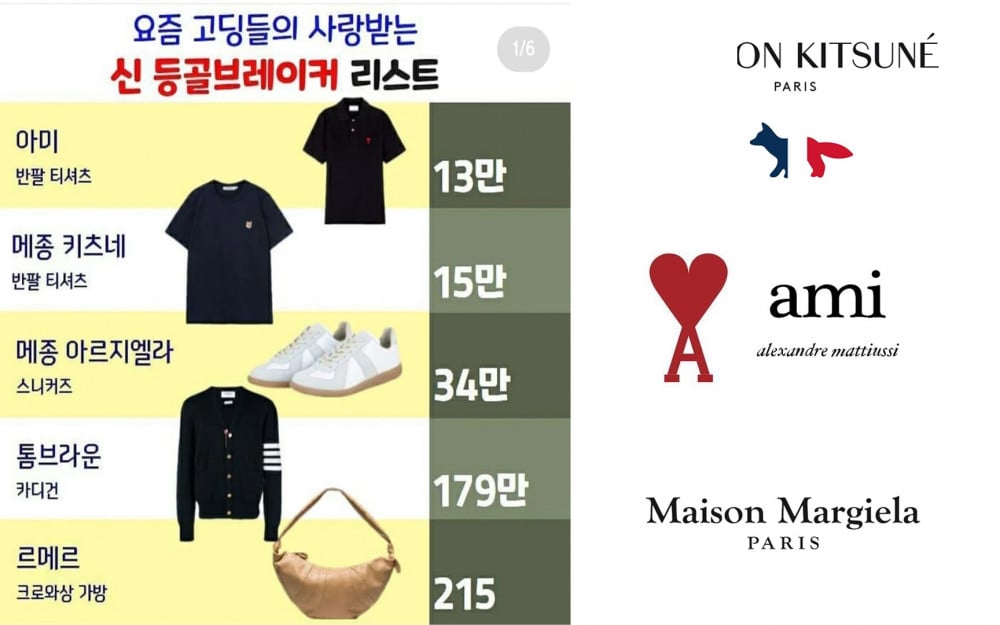 There are various fashion trends that differ from country to country, but there are high luxury brands that are recognized worldwide.
Recently, one netizen shared a list of the most popular luxury brands that are popular among South Korean youths these days. The list consists of various french brands that have been seen worn by celebrities.
With many youths wanting to be insiders, these brands quickly gained the interest of Korean high schoolers.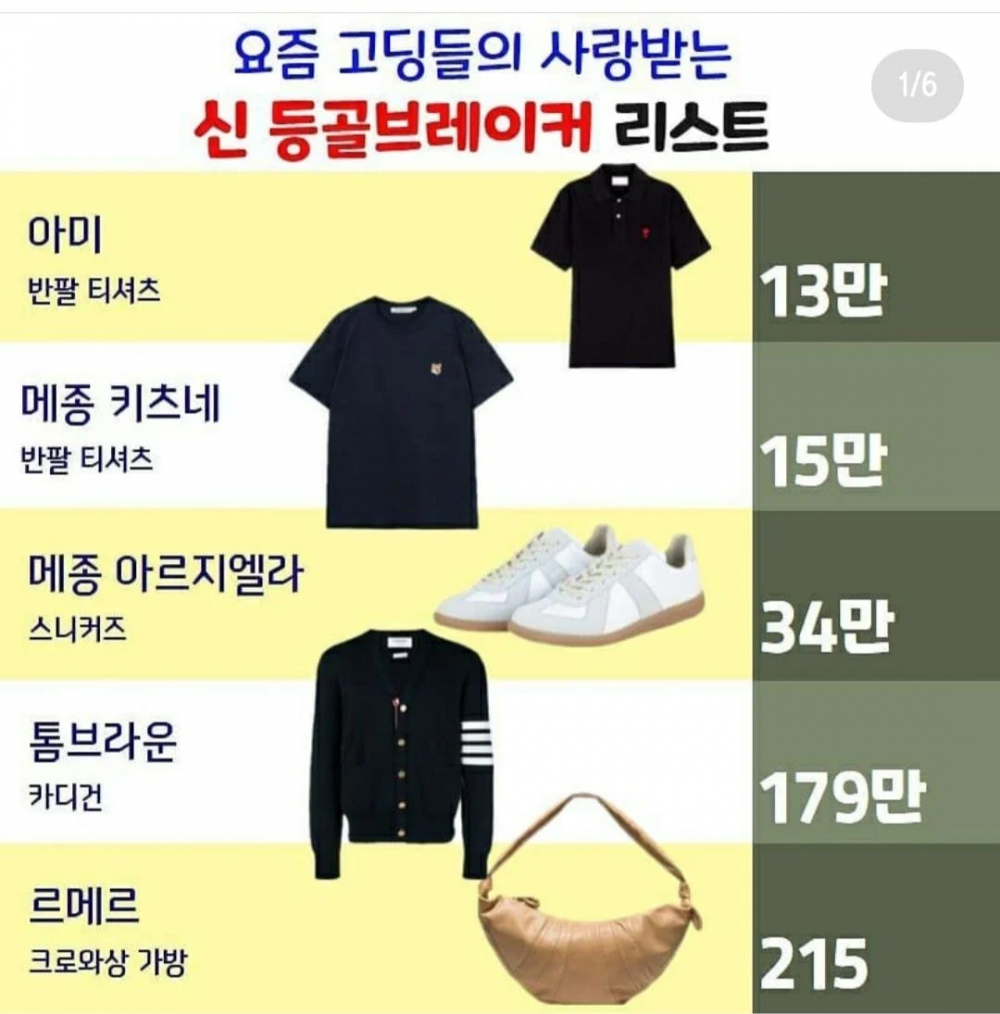 At the top of the list is the brand AMI PARIS - ALEXANDRE MATTIUSSI. The iconic A with the heart on top has been seen on the clothing of various K-pop artists these days. Due to the popularity of Korean celebrities, Korean high schoolers have taken a liking to the brand as well. The most popular clothing is the short sleeve t-shirt with the brand's logo on the chest. A typical polo from this brand costs 130,000 KRW (115 USD).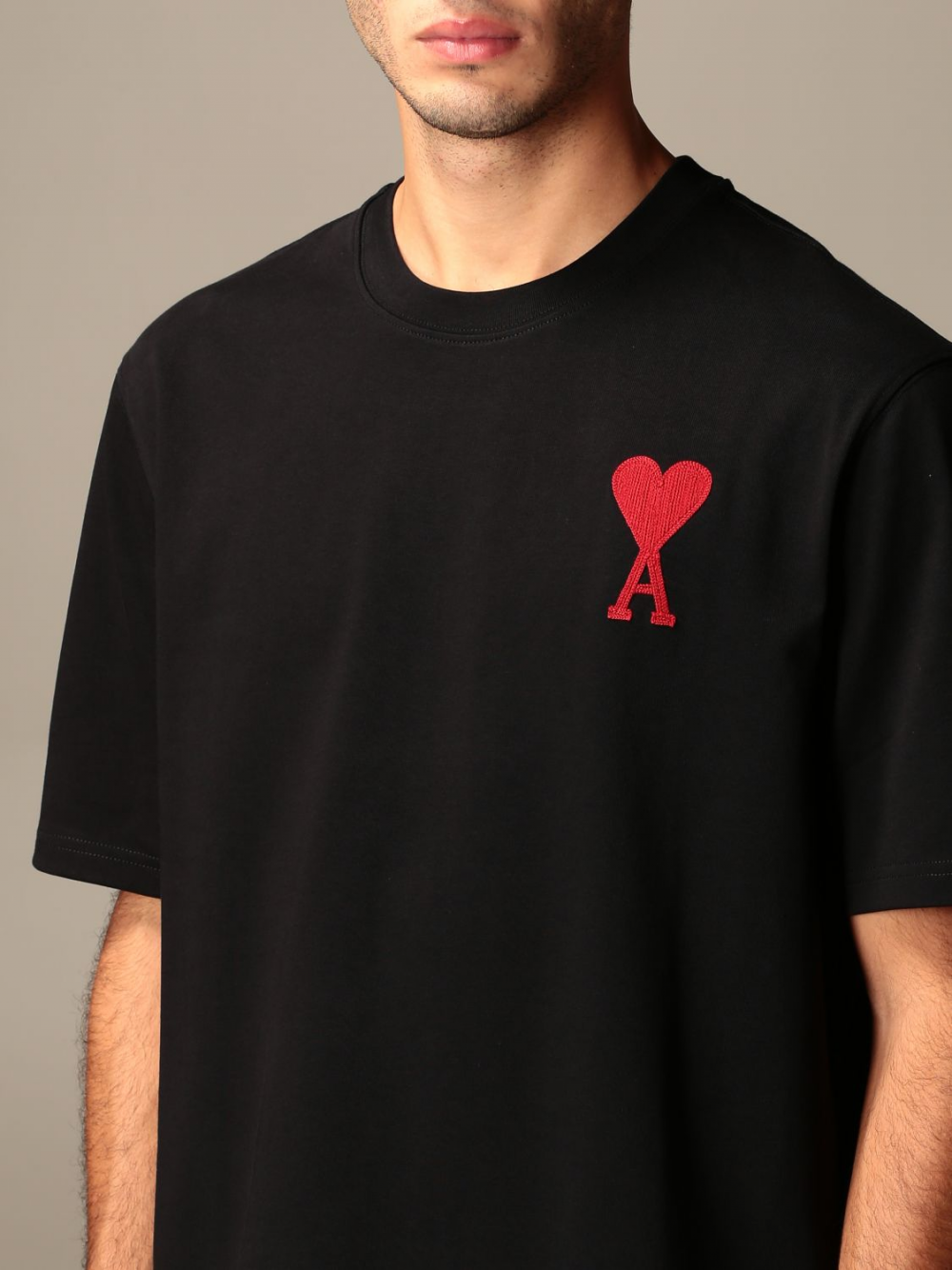 Next on the list is the t-shirt from Maison Kitsuné. Maison Kitsuné was created in 2002 by Gildas Loaëc and Masaya Kuroki. This brand goes far beyond just the fashion business as it offers "a unique, inspirational Art de Vivre blending a fashion brand (Maison Kitsuné), music label (Kitsuné Musique) and coffee shops (Café Kitsuné)."
The brand's signature logo of the red fox gained attention from Korean youths as Maison Kitsuné is the next most popular brand among South Korean high schoolers. A typical t-shirt from this brand costs 150,000 KRW (132 USD).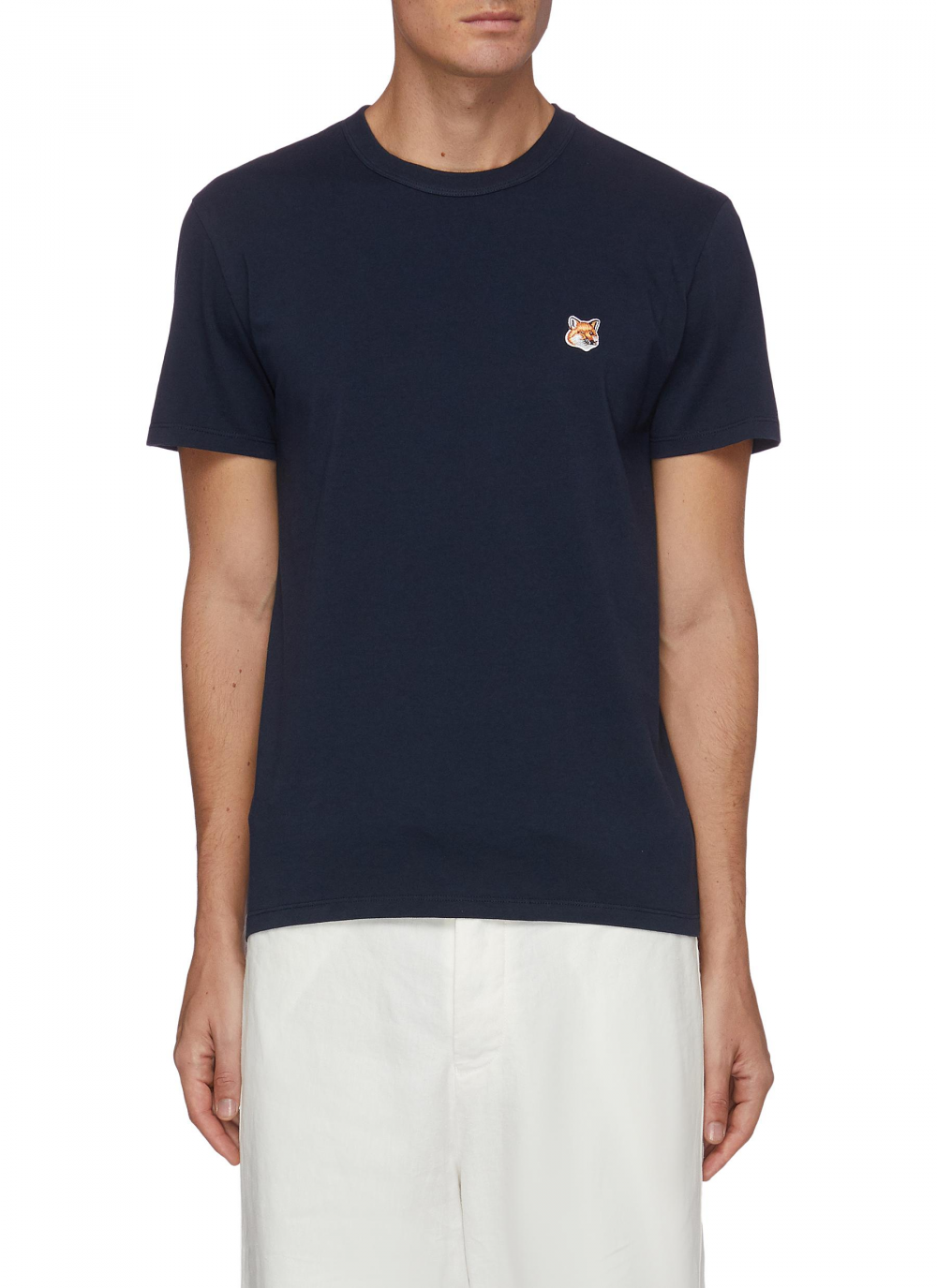 The third on this list is a shoe brand. Maison Margiela offers unique sneaker designs that have captured the hearts of young students in South Korea. This sneaker brand was also often seen worn by Korean celebrities bringing Korean youths to want to wear the brand as well. Shoes from this brand cost around 340,000 KRW (300 USD).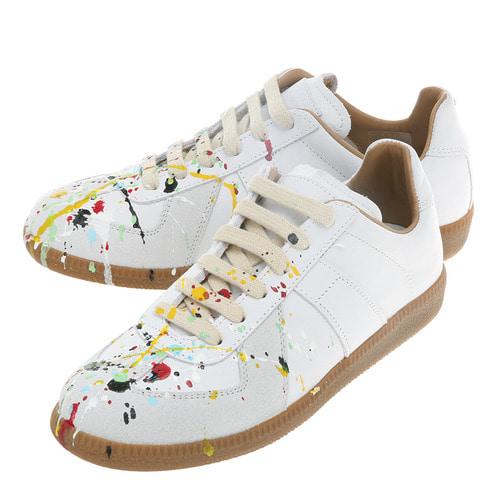 Thom Browne has become well known to Korean youth as well as celebrities such as BTS have been known to wear the brand. Samsung mobile all collaborated with the brand for the Galaxy Z Flip. Recently, Korean high schoolers have taken a liking to the brand's cardigan, which sells as much as 1.79 million KRW (1,690 USD).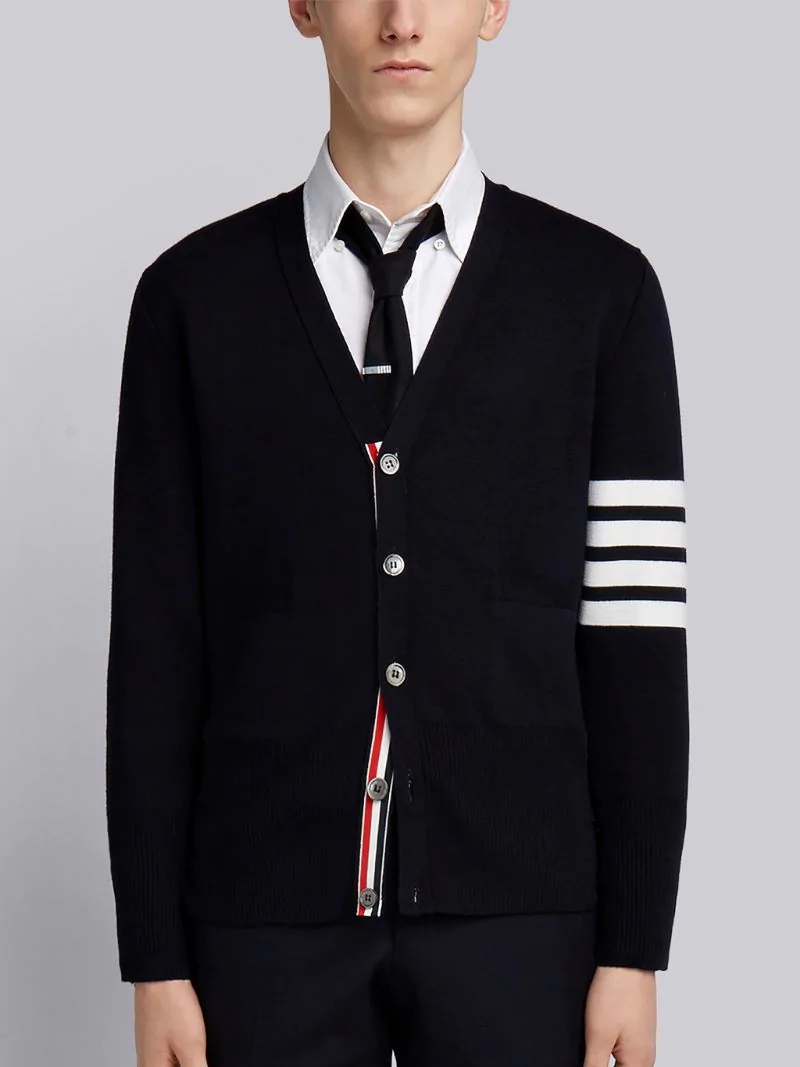 Of course, fashion isn't complete without a bag. The fifth on the list is the Lemaire bag. Known as the Croissant bag, there are many Korean influencers seen wearing this uniquely designed bag to top their fashion look. This bag is quickly gaining the attention of Korean high schoolers as it made the list at number 5. The bag costs 215,000 KRW (221 USD).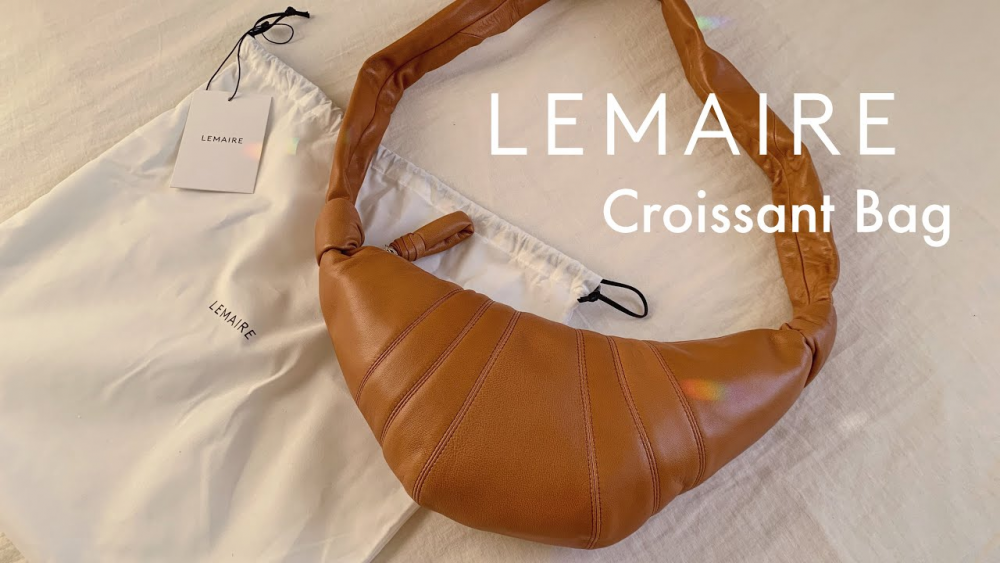 However, many Korean netizens are baffled at the price tag of these items. These expensive fashion products are in demand by high school students who must ask their parents to purchase these items. Therefore the name of this list is called 'The list of new Back-breaking items popular among high schoolers' since parents need to work until their back breaks to purchase these items for their children.
Netizens commented, "This is crazy," "Thom Browne lol, that won't look luxurious if a high schooler wore it," "Some of these look countrified," "Wow, high schoolers wanting Lemaire?" "If I was gonna spend that much money I would want it to stand out these look a bit plain," "These kids are getting so spoiled," "I teach high schoolers and I've seen a lot of these brands on them except the bag," "These are so expensive for a high schooler to wear" and "you gotta be kidding me.