Choi Youngjun is an extremely renowned dancer and choreographer who has worked with many top artists. Known by many for his appearance as a dance trainer and mentor for the Produce 48 trainees, most idols consider it an honor to receive choreography from him. Here are some of his most recognizable and impressive choreographies!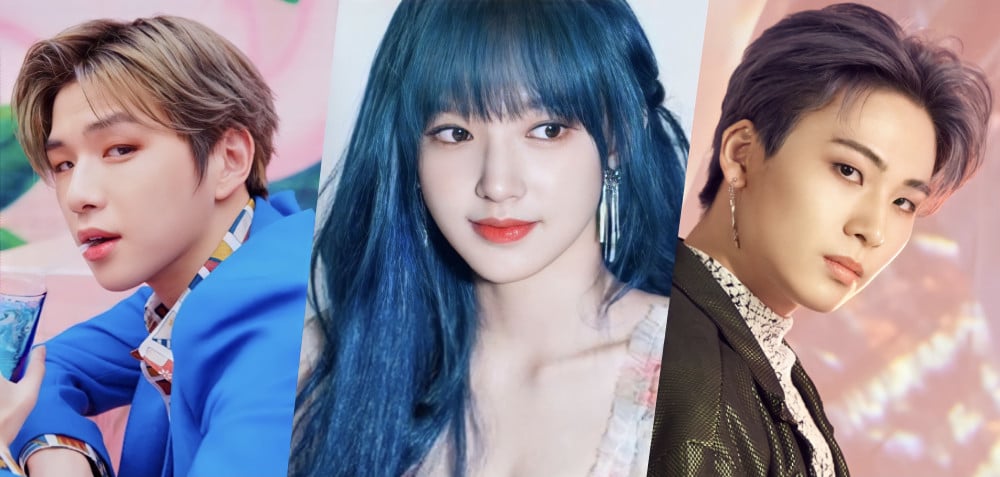 1. Shinhwa: This Love
Choi Youngjun began his career as a backup dancer by day and live DJ at night, until Minwoo (M), the main dancer from Shinhwa, invited him as a choreographer and introduced him to many other artists. "This Love" was extremely well known for its' unique and avant-garde choreography that was very unlike the typical K-pop choreography of that generation.
Check out GOT7's cover of "This Love!"
2. GOT7: Never Ever
It seems like GOT7 is a big fan of Choi Youngjun's choreography! "Never Ever" featured intricate and staggered choreography that required a lot of focus from the members.
3. SEVENTEEN: Don't Wanna Cry
When "Don't Wanna Cry" was released, Carats were amazed by the beautiful choreography, but also were very worried about the members' knees while performing! However, the visual effect was unparalleled. SEVENTEEN recently performed "Don't Wanna Cry" on a global stage on MTV.
4. Produce 101 Season 2: Open Up
Can anyone forget the iconic thigh sweep Kang Daniel performed during "Open Up?" Fans have Choi Youngjun to thank for that moment that took the internet by storm!
5. WJSN: Dreams Come True
"Dreams Come True" is one of WJSN's most loved songs for its picturesque choreography and styling that made the girls look like they stepped out of an anime. Many people also immediately think of the famous dance practice where Choi Youngjun stepped in for center Cheng Xiao who had a schedule conflict at the time of recording.
6. Produce 48: Rumor
"Rumor" was by far the fan favorite during the Produce 48 Concept Evaluation battle, even though Choi Youngjun's contemporary, Bae Yoon-Jung's choreography for "Rollin Rollin'' ultimately won the popular vote.
7. The Boyz: Reveal
If you're watching "Kingdom: Legendary War," you remember the stage of "Reveal" on last year's "Road to Kingdom" that helped The Boyz win the show and guaranteed them a spot on "Kingdom!"
8. JO1: Infinity
The most heartbreaking thing about idol survival programs is the inevitable disbandment of the final group — but Produce 101 Japan's final boy group, JO1, is confirmed to be a permanent boy group! Check out "Infinity," a strong dance-pop song with intricate choreography courtesy of Choi Youngjun!