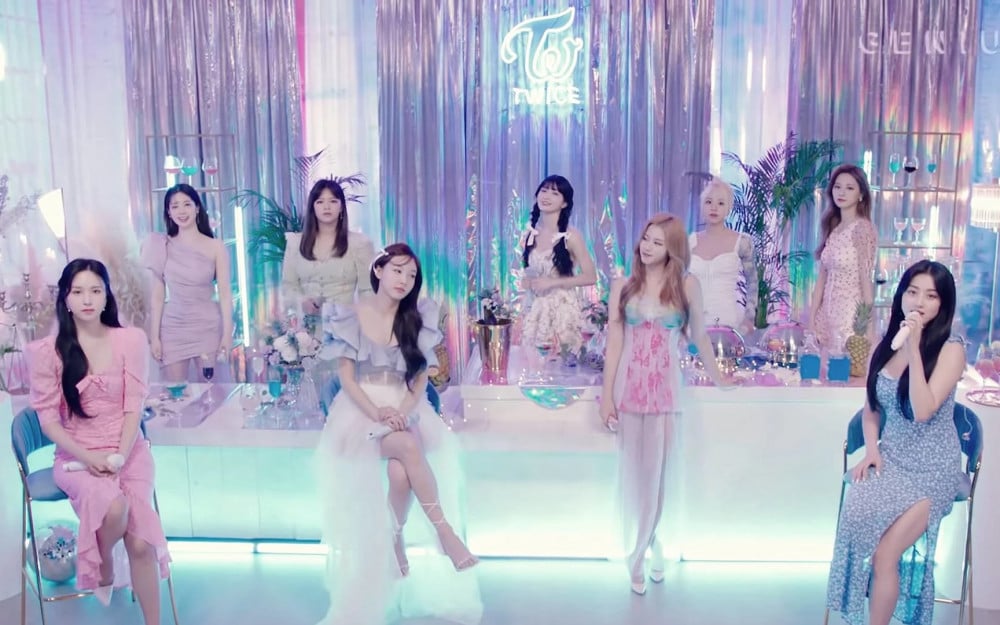 TWICE's live performance of "Alcohol-Free" is being flooded with comments from netizens.
On June 15, TWICE appeared on the YouTube channel 'Genius' and performed their new song live. On this day, the girls sang without any choreography as they just sat in chairs or stood still on stage.
In the video, TWICE members showed stable singing skills. After the performance, a video with the MR removed was uploaded and drawing attention to the girl group once again.


In just a day, the video with the MR removed received over 500,000 views with over 2,000 comments. Netizens praised TWICE's singing skills, which seemed to have improved vastly, and many were impressed with their stable live performance. This is because TWICE had been embroiled in a controversy over the members' live singing skills in the past.

Netizens commented, "They received a lot of criticisms but they improved so much," "They really worked hard even though people slandered them," "I'm so proud of them," "I think they sang the parts that fit them well," "They sound exactly like the CD audio," "Wow, this is impressive!" "I think they put a lot of efforts" and "I can see they tried really hard because of the criticisms they received."