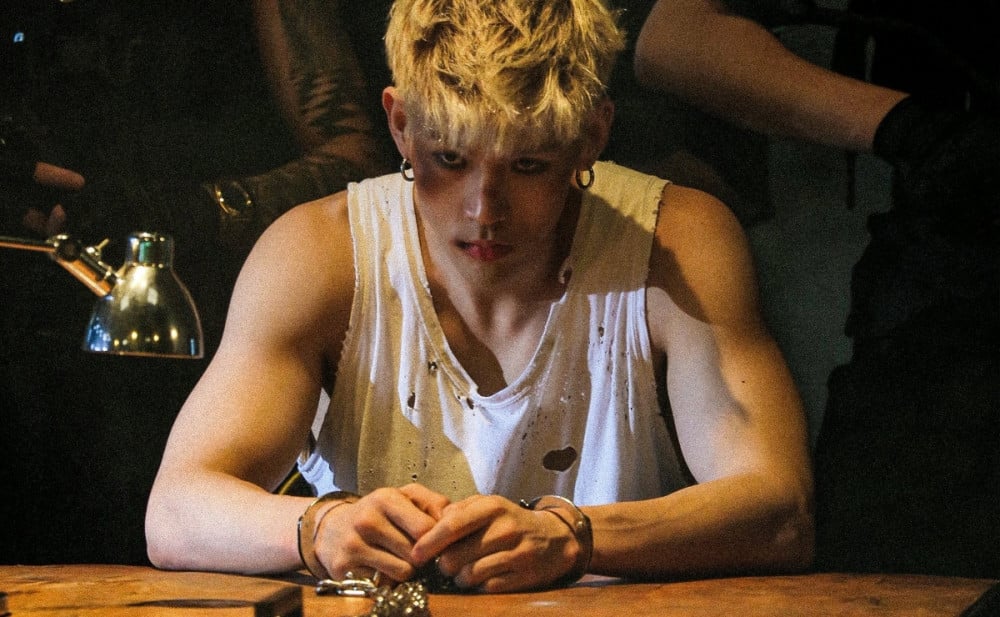 B.M is continuing the countdown until his solo debut!
On June 27 KST, the KARD rapper took to his personal social media to unveil a new batch of concept photos promoting "13IVI," the title track for his upcoming debut solo album 'The First Statement.' In the first image, he poses behind bars with his back against a wall covered in police wanted posters with his face and name on them. In the others, he is handcuffed and sitting at an interrogation table, looking bruised with torn clothing.
Meanwhile, 'The First Statement' is set for release on July 2.
Check out the still cuts below!