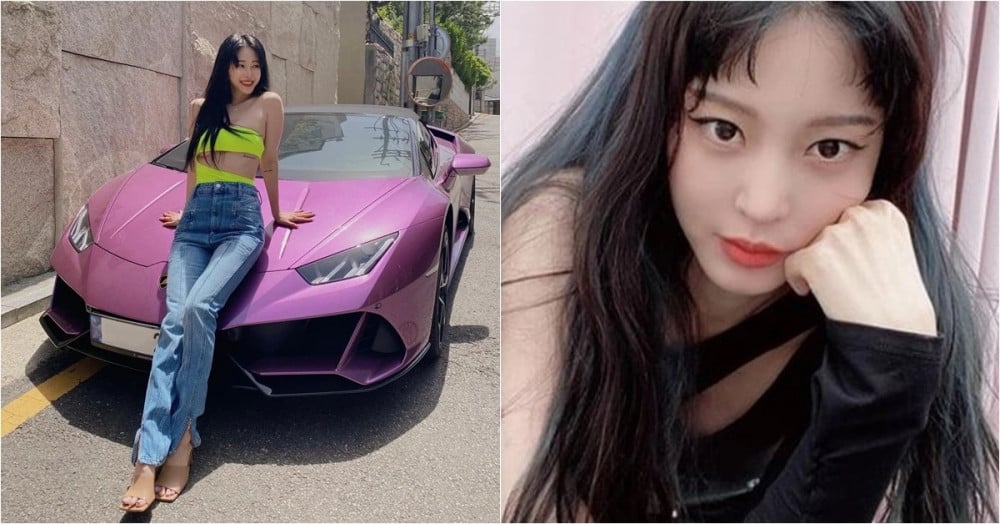 In a recent Instagram post, actress Han Ye Seul subtly addressed the recent rumors surrounding her and her boyfriend.
In addition to the recent Dispatch reports that her boyfriend Ryu Sung Jae used to be a male escort at a bar, the issue-seeking YouTube channel 'Garo Sero Institute' has accused the actress of being involved in the 'Burning Sun' scandal. After previously posting a lengthy letter to personally speak out against these allegations, Han Ye Seul recently shared a photo of herself posing on top of a Lamborghini, with the caption, "In a little while, I will unravel the stories for you. Please look forward to it 😉".
Under Han Ye Seul's post, one particular netizen commented, "Aunt Ye Seul, if you're having a hard time, just admit it. It's so pitiful to see you on Instagram pretending to be cool, pretending to be okay, and pretending to not care...Anyone can tell you're trying to hang onto a sh*t rope."
Seeing this comment, Han Ye Seul replied to the netizen, "I just captured the other comment", showing her intentions to sue the netizen. To this, the netizen commented, "It's not like I'm spreading false rumors. It's true that you went to Burning Sun. If you didn't, then just say it's not true. And I have no reason to delete my comment. I'm not going to delete my comment."
Continuing the comment thread on her post, Han Ye Seul replied, "Just wait a little. I am preparing too", again, showing her strong intentions to take this case to a lawsuit.
The netizen then replied, "Please show me mercy. I can make an extreme decision to hurt myself". To the netizen's threat, Han Ye Seul refuted, "I can make an extreme decision too".
This comment thread has now been deleted.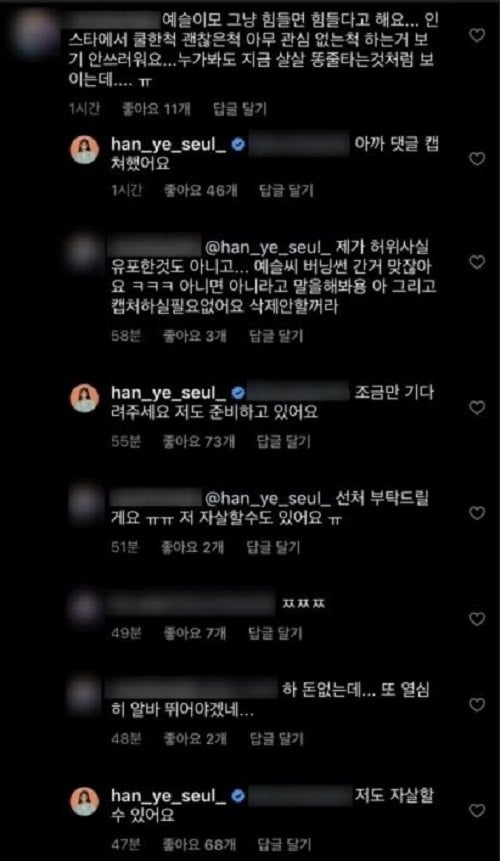 Han Ye Seul also directly addressed the rumors which claimed she had bought her boyfriend a Lamborghini. She commented, "The Lamborghini is a car that I have gifted to myself. You will be able to see me riding it around."
She further clarified the rumors claiming she had used drugs at the 'Burning Sun' nightclub. She stated, "This is something that I will have the police department and prosecution reveal the truth for me."

Stay tuned for updates.