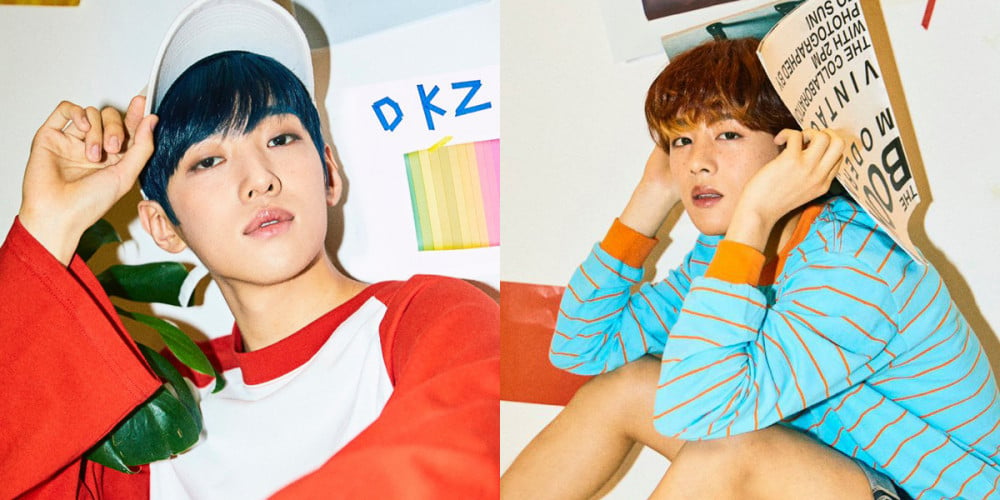 DONGKIZ will be kicking back with their signature, retro vibes!
The DONGKIZ boys will be returning with their brand new comeback single album, 'Chase Episode 1. GGUM' on July 1 at 12 PM KST. In their first set of 'Immature' version concept teasers below, the five DONGKIZ members show their youthful, playful charms in simple, casual styles.
DONGKIZ are well-known for their bright, retro vibes from their debut days, starting with their debut title track "NOM" to "GhostBuster", "Fever", and more. The group decided to test out some different concepts with some of their more recent releases like "Lupin" and "Beautiful", but this summer, the five boys will be bringing back their colorful, vibrant sound and aura!
Stay tuned for more of DONGKIZ's comeback teasers, coming soon!