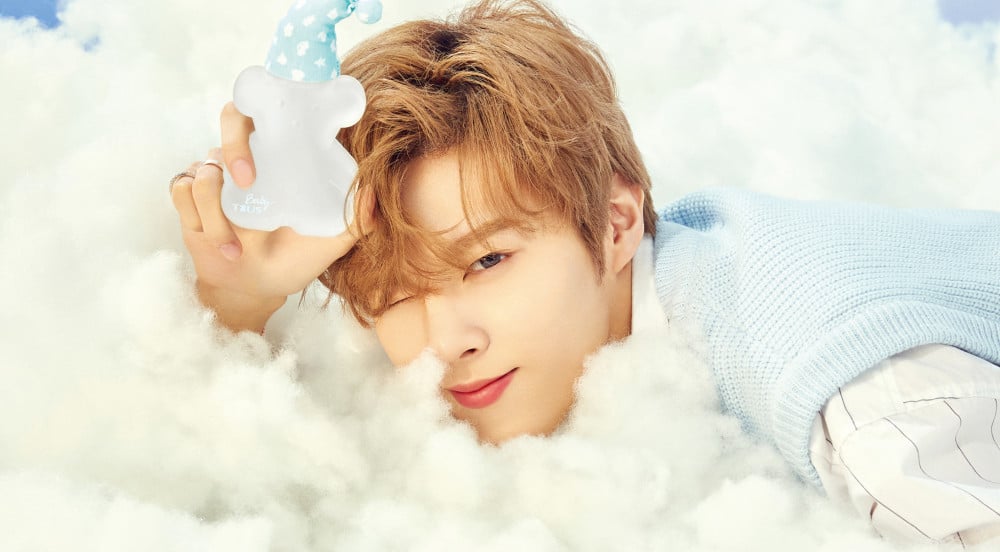 Kim Woo Seok had a pictorial with '1st Look'.
He partnered with Tous Perfume and their adorable 'teddy bear perfume' for the photoshoot, and he matched the teddy bear bottles that he was posing with in every shot. In one shot, he's on fluffy clouds while in another shot, he's dreamy in pink. He also goes for more mature looks in the photoshoot as well.
Check out the photos below.