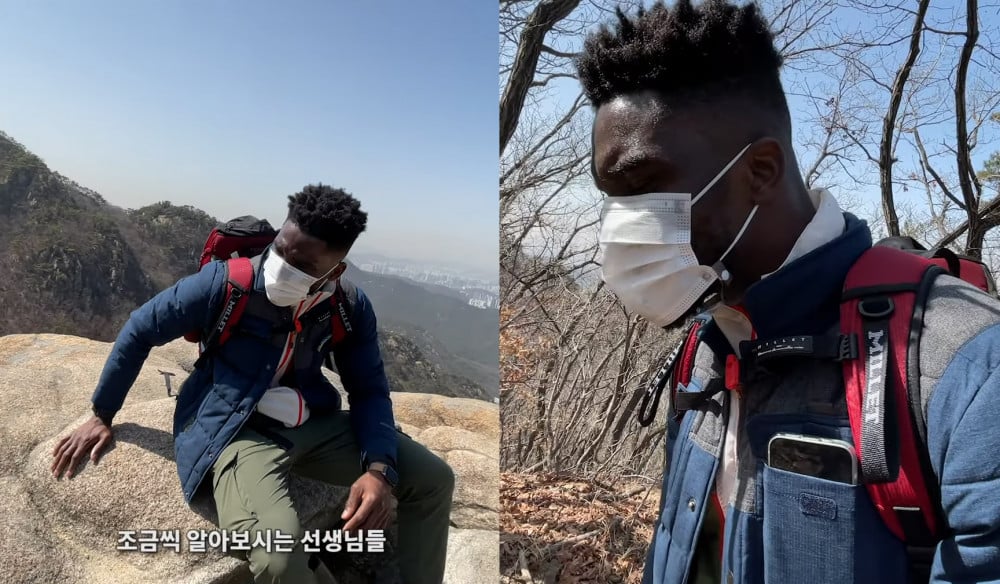 After being embroiled in various controversies for his racist gestures and sexual comment, Sam Okyere took a hiatus from the industry, deleting his social media and leaving the shows he was a permanent cast in.
The TV personality recently returned from his hiatus after opening up his own YouTube channel and posting his first video on April 9th. In the video, Sam Okyere shared his life as he went on a hike with one of his acquaintances.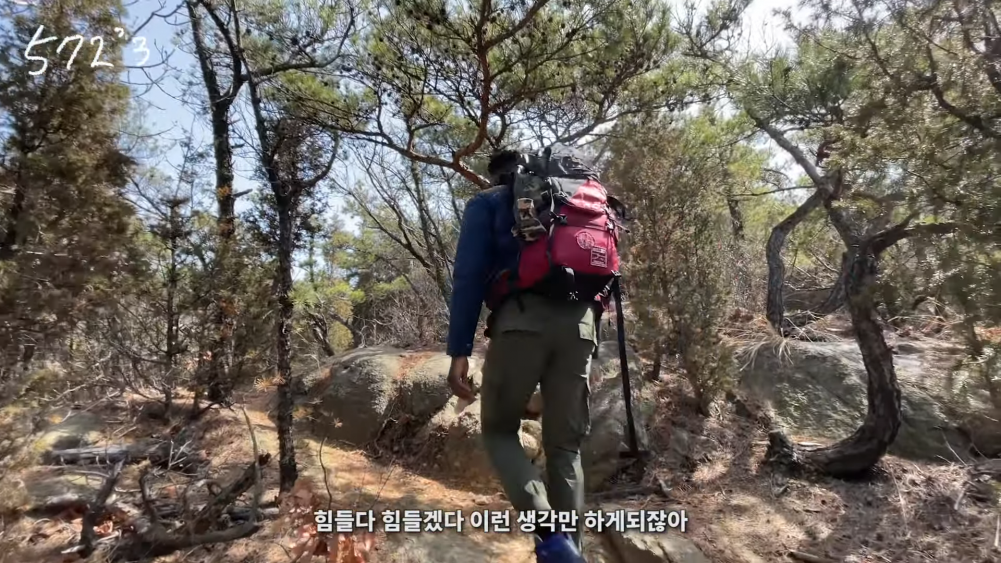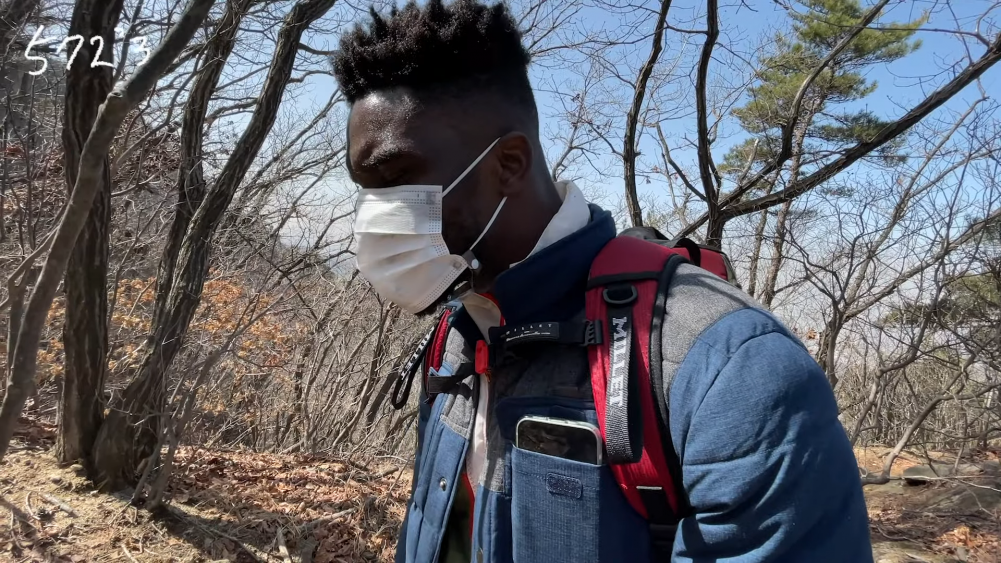 After reaching the top of the mountain, Sam Okyere enjoyed a simple picnic and had a heartfelt conversation with his acquaintance. He explained, "When I was alone, I thought a lot, regretted a lot, and also wanted to do so many things. A person gets very depressed after thinking so much. So it's good to come outside and get some fresh air like this. Also, after doing something difficult like this, you don't have time to think when you're lonely, so I think it's good."
His acquaintance added, "I was glad to hear that you would come out to hike. I felt you were gaining courage and you were gaining stability mentally. I was really worried about you."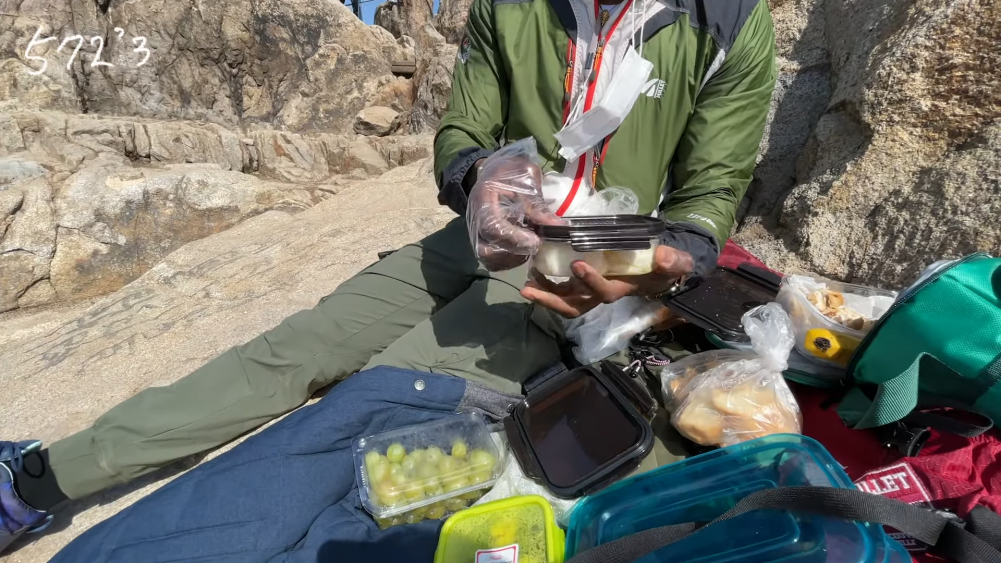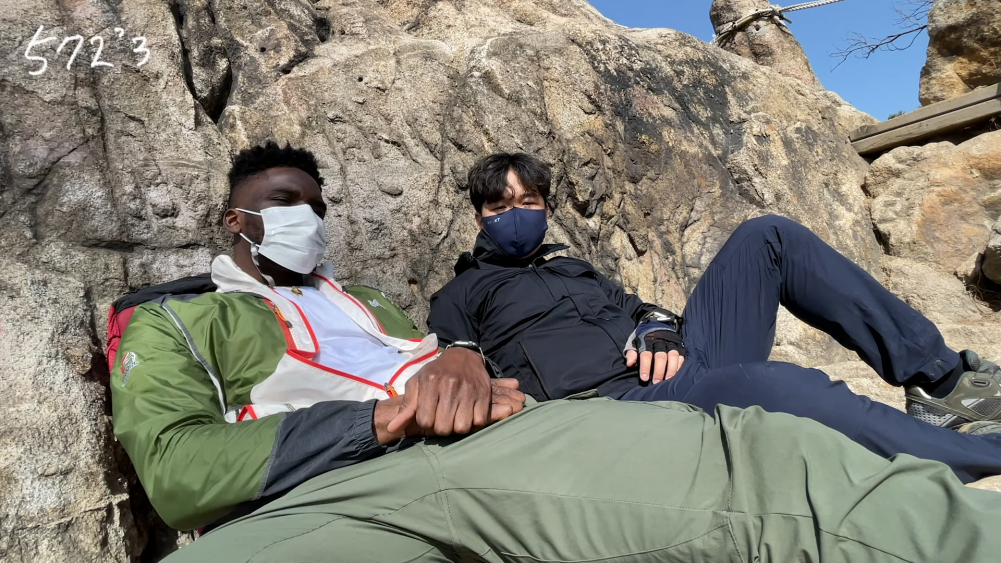 Sam Okyere continued to say, "There were bad situations, but there were people who still liked and loved me. They looked for me. So because there are people like that, it makes me happy when I think about them. I want to do something that I can use my youth and my strength to do my best."
The TV personality concluded by explaining, "I want to do something that helps people. I think what's the most important is that I do things at my own pace. I also think when I make a mistake, it's best to say 'I'm sorry, I did wrong,' and say 'I love you,' I think if I say that often I would be able to live happier."