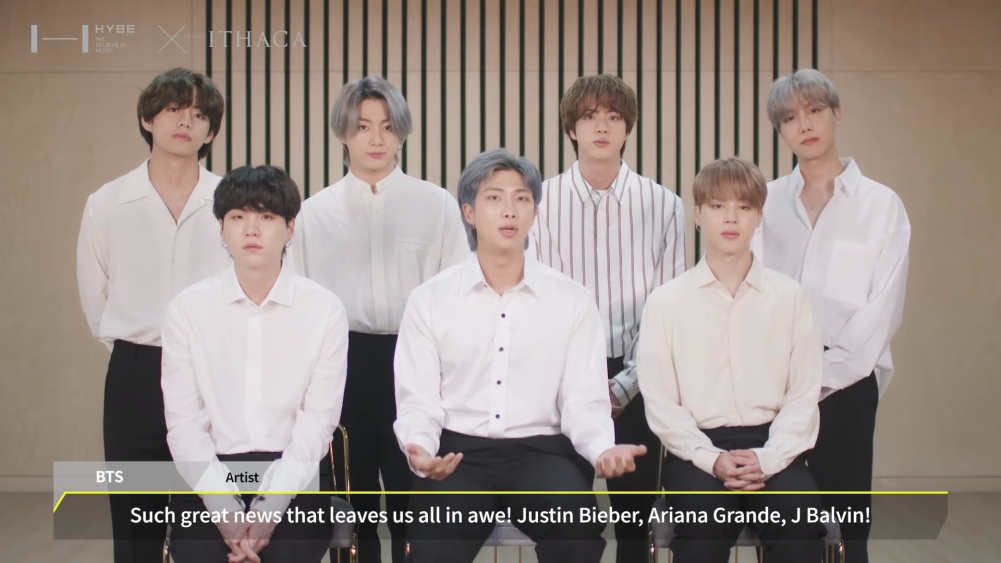 On April 5, HYBE Corporation shared its welcome message to the artists of Ithaca Holdings, Including Ariana Grande, Justin Bieber, and J Balvin.

Previously, HYBE Corporation announced its merger and acquisition of Ithaca Holdings. According to a press release on April 2, HYBE's US branch, HYBE America, is officially merging with Ithaca Holdings, which is a media and entertainment investment company founded by Scooter Braun. The deal states that HYBE will buy all shares of Ithaca Holdings for 1.70 trillion Won (USD 1.5 billion) to shareholders and bondholders, acquiring Ithaca Holdings. This means Ithaca Holdings will become a subsidiary of HYBE America.
In the welcome video 'HYBE x Ithaca Holdings' released on YouTube on April 5, Bang Si Hyuk, Chairman and CEO of HYBE, appeared to introduce the news in detail, followed by BTS sharing their warm welcome for the artists of Ithaca Holdings.
BTS leader RM started off by saying, "Such great news that leaves us all in awe! Justin Bieber, Ariana Grande, J Balvin! The team behind these and so many incredible artists have come together with HYBE. We're so happy to see so many artists that we cherish and love become a part of this family. It feels like the world is getting more connected and even smaller."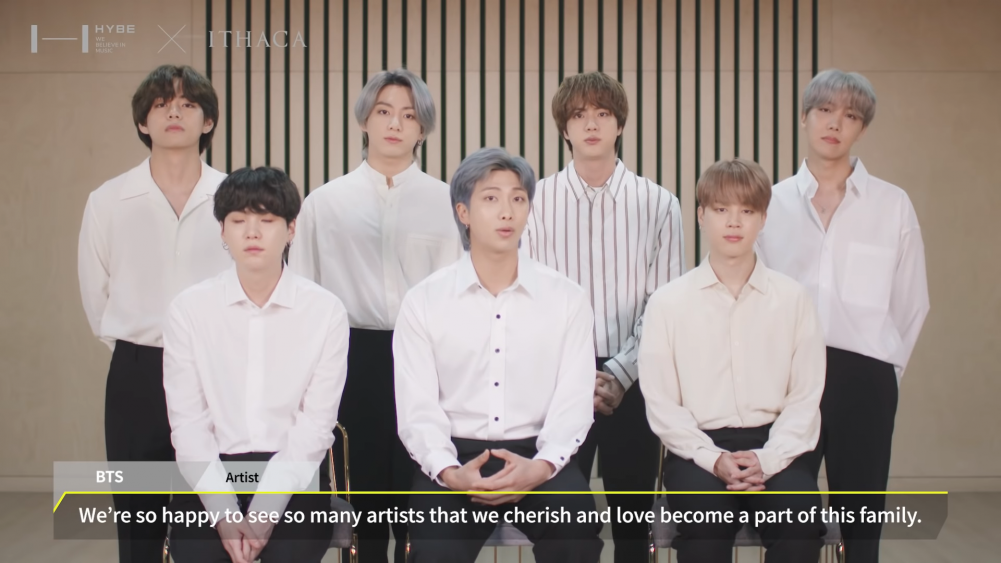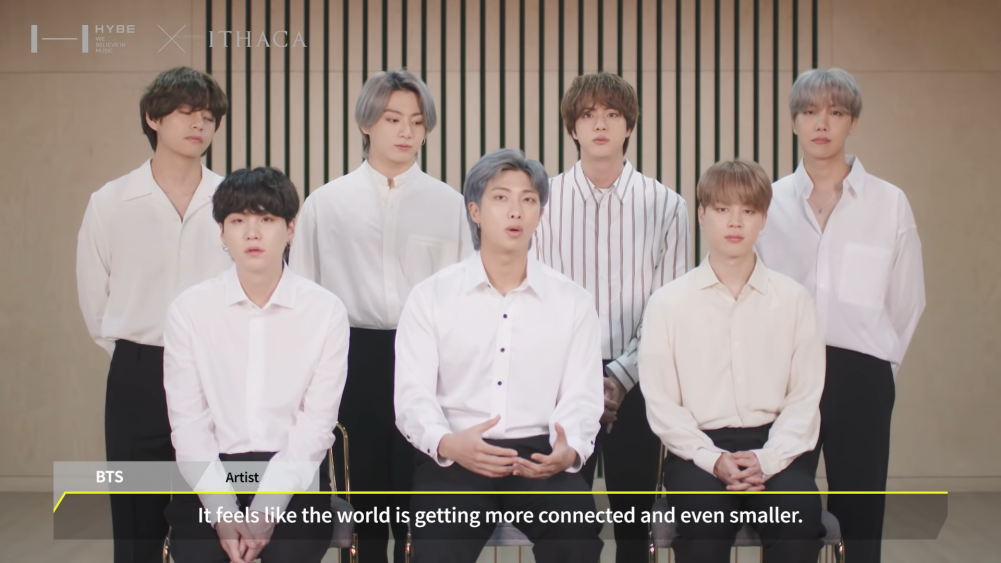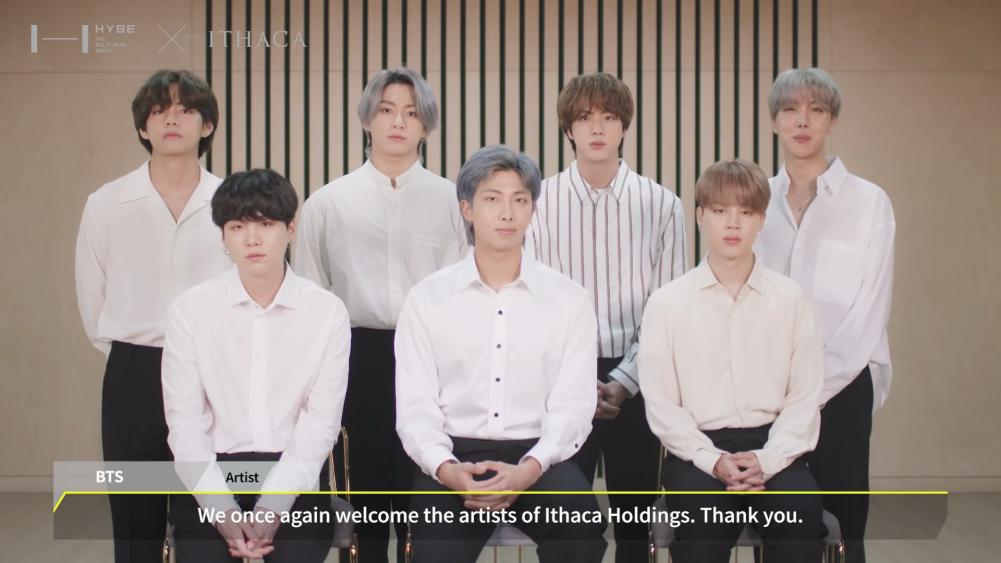 SUGA shared his excitement about the future endeavors that await with this merger between the two companies and continued to say, "We're seeing things we could never imagine turn into reality, as this incredible news. And it makes us think there are no boundaries or limits to the work that we're doing. We can't wait to see the endless possibilities that await us."
J-Hope also added the group's anticipation for the fans who will be able to find new joy with the future content that the two companies can bring and concluded BTS's message for the artists of Ithaca Holdings. He said, "I hope we can grow and share positive influence with all the artists that have become a part of our new family. And most of all, we hope this new adventure will give fans a fresh experience and be a source of new joy. We once again welcome the artists of Ithaca Holdings. Thank you."