SHINee's Key appeared on the recent episode of MBC's entertainment program 'I Live Alone,' which aired on March 19.

During the episode, Key is seen receiving a package delivery to his new home. That package was a gift from fellow SHINee member Minho.

The SHINee members are known to have close relationships with one another as they are often showing off their friendship and chemistry on TV. Likewise, Key and Minho showed off their friendship and expressed their affection toward each other in the recent episode of 'I Live Alone.'
During the show, Minho had bought a vacuum cleaner for Key as a housewarming gift. Since he was busy with schedules, Minho had sent the package directly to Key's house. In the unreleased video, Key is seen video calling Minho to thank him for his gift.
In addition, Key posted a hilarious photo on his Instagram to further thank Minho for the vacuum. In the photo, Key is seen bowing to the vacuum that Minho had gifted him as if to revere the Dyson vacuum cleaner that had Minho's name tagged on it, making fans laugh.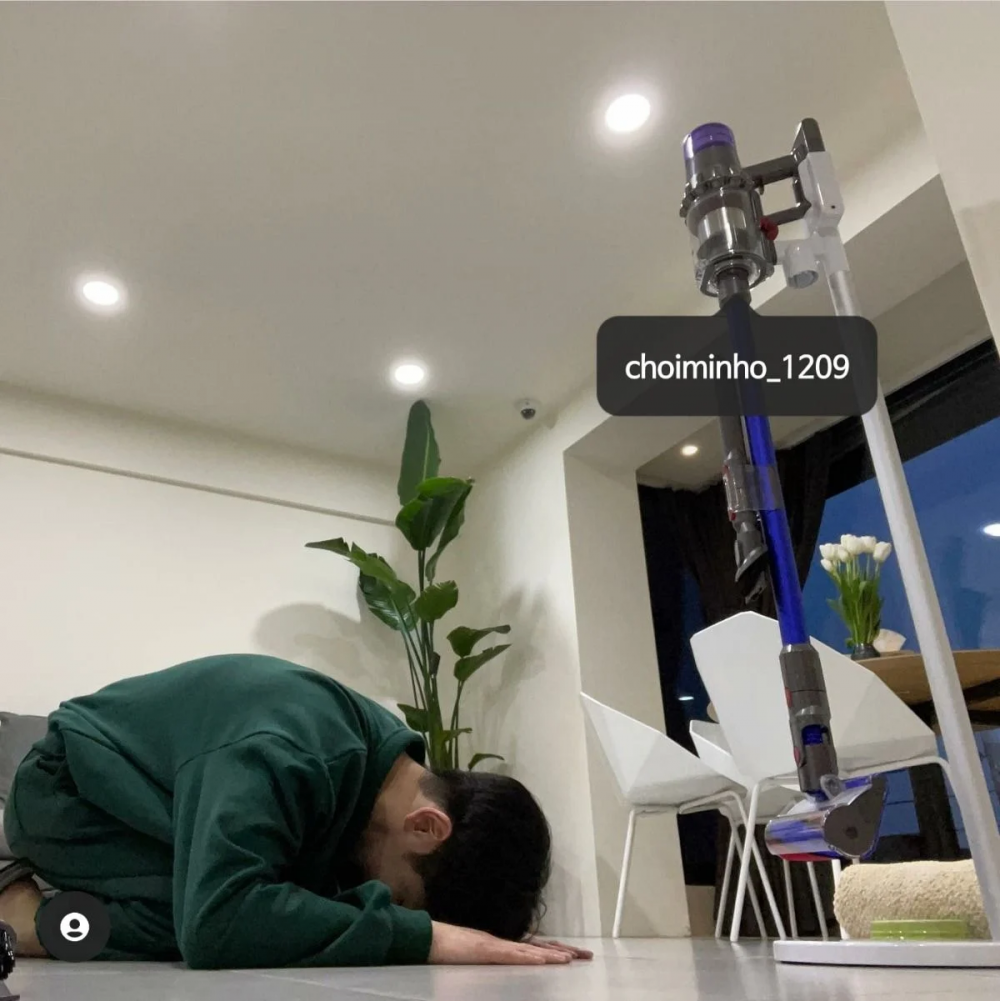 After seeing the photo, many netizens commented, "This is so cute," "They are the best group," "Key's reaction to the gift is the best," "I love them both," "They are so sweet," "Key can't stop thanking Minho, this is so funny," "I would love giving gifts to a person who thanks me that much," "He's even bowing to the vacuum LOL," and "SHINee members are so cute."