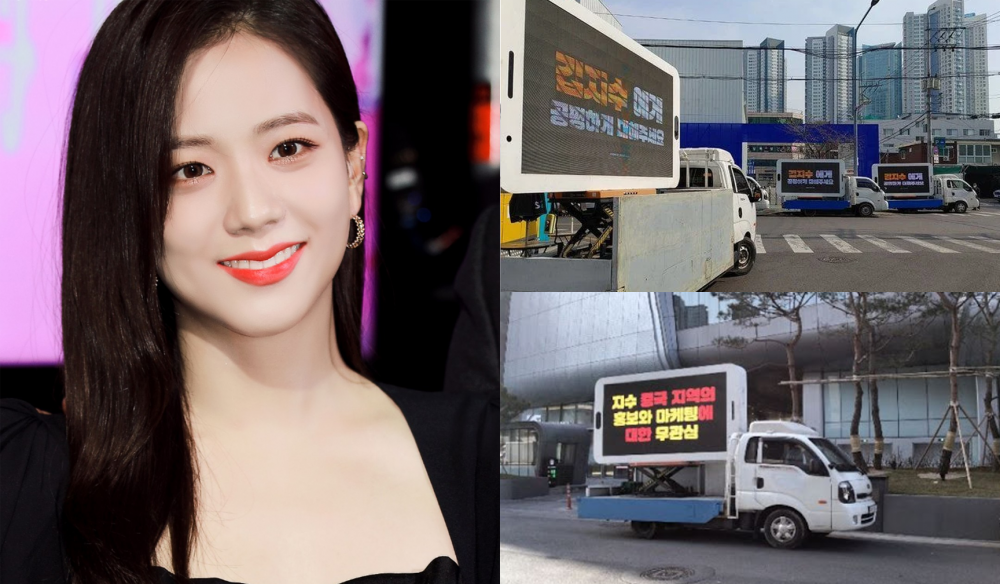 Some of BLACKPINK member Jisoo's fans are protesting against YG Entertainment as they sent multiple protest trucks in front of the company building.
On March 18th, some of the fans sent six protest trucks that displayed the phrases, "Treat Kim Jisoo fairly," and "Negligent on Jisoo's promotions and marketing" to express their dissatisfaction with the company.

The fans who dispatched the protest trucks explained, "Jisoo was often excluded from various official data, and sometimes she is not seen in group advertisements. We want the company to actively promote her solo activities overseas. We want the company to reveal her solo promotion plans and we want the company to focus more on her styling."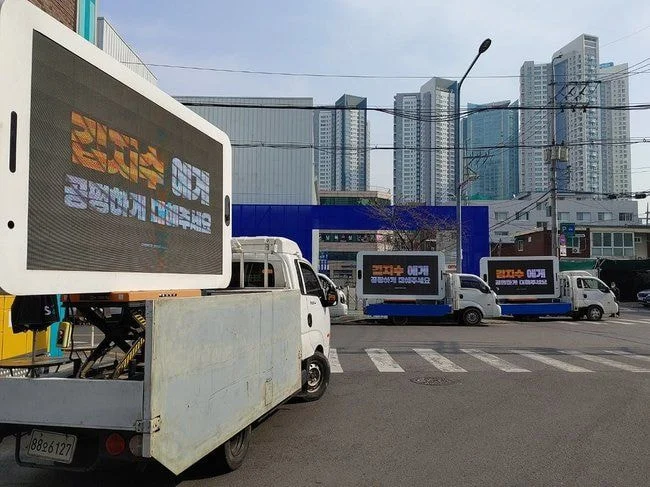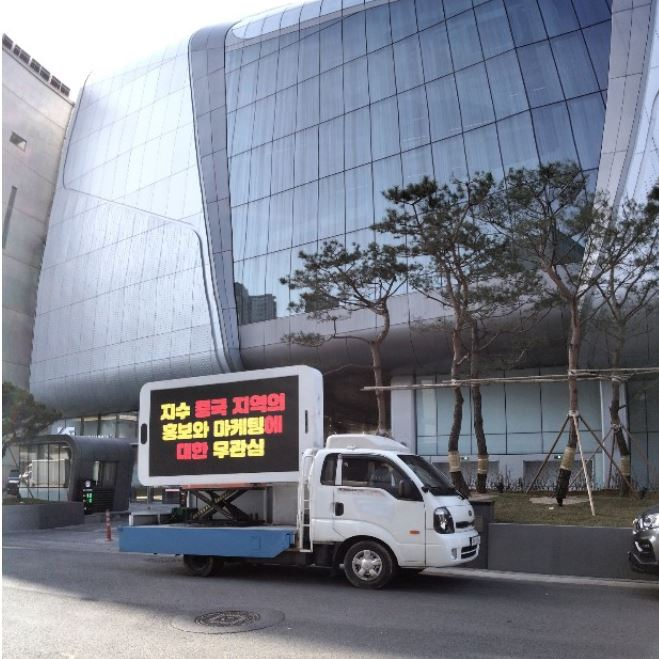 These fans continued to point out various things they felt were unfair to the artist. The fans stated Jisoo often gets covered by the other member when doing their choreography and has very little line distribution in the songs.
They also were unsatisfied that Jisoo's profile was not categorized as an actress on the YG homepage.
However, many Korean netizens wondered why these fans had to send as many as six protest trucks when Jisoo is currently busy filming her new drama. Netizen commented in an online community, "Jisoo is doing well with promotions though," "Weren't fans upset Lisa was being left out?" "Jisoo was cast as the lead female, no?" "Why did they need to send six protest trucks?" "Jisoo would be so embarrassed," "Those protest truck companies are making good money thanks to these fans," "I think these are all overseas fans...I saw on social media international fans saying they're going to send protest trucks," "I mean, it's their money, so they can use it whatever they want, but I think it's such a waste of money."