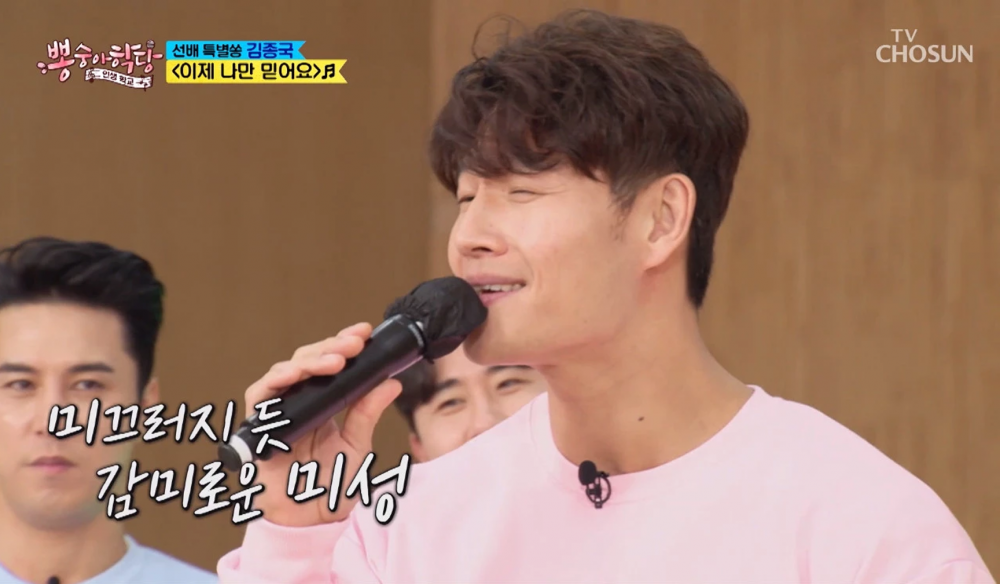 Kim Jong Kook joined the members of 'PPONG School' and reminded everyone why he won Daesang's as a singer back in 2005.
On the new episode of CHOSUN TV's entertainment variety show, 'PPONG School' that aired on March 3rd, Kim Jong Kook and Kim Jong Min appeared as special guests to join Lim Young Woong, Young Tak, Lee Chan Won, Jang Min Ho, Kim Hee Jae, Hwang Yoon Sung, and Boom.
In this episode, Kim Jong Kook reminded the members of 'PPONG School' as well as viewers that he was a singer long before becoming the king of variety shows.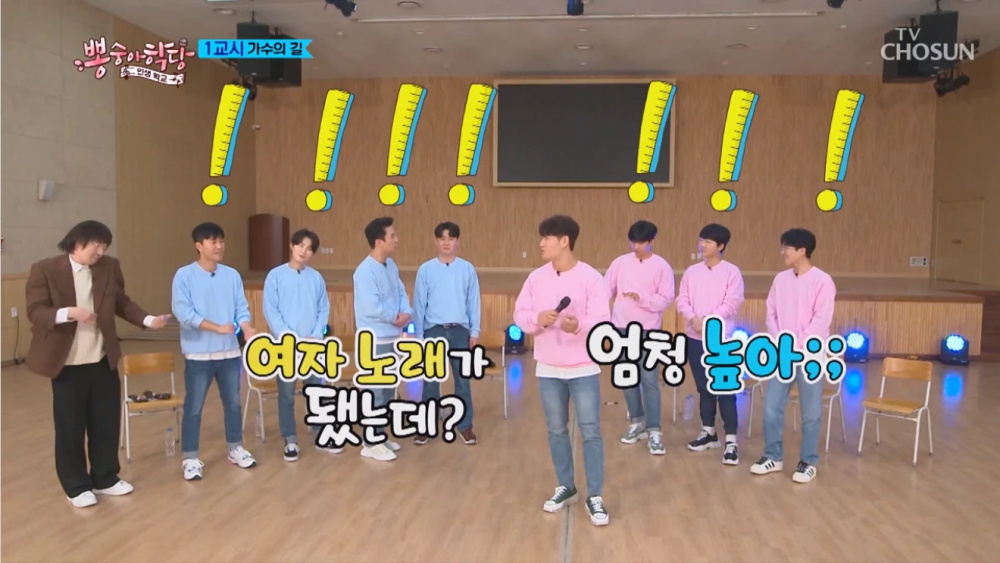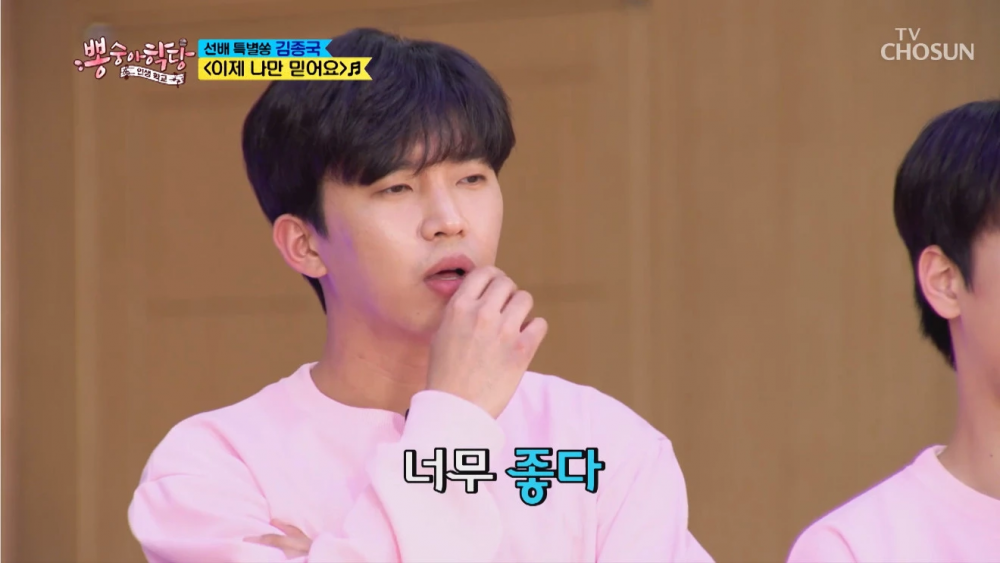 On this day, Kim Jong Kook sang Lim Young Min's "Trust In Me" but in a much higher key. As soon as they heard the introduction, members were surprised as Young Tak commented, "It sounds like the instruments are different."
When Kim Jong Kook began singing the first part, the show members couldn't help but be impressed and express their amazement. Lim Young Woong automatically said, "He's so good," and joined Kim Jong Kook in perfect harmonization.

The video went virals in various online communities and social media as well. Netizens commented, "Kim Jong Kook is Kim Jong Kook. He's legendary," "I completely forgot he was a singer," "Kim Jong Kook's voice is so smooth," "My ears feel so nice," and "Right, he was a singer. His singing is so awesome."