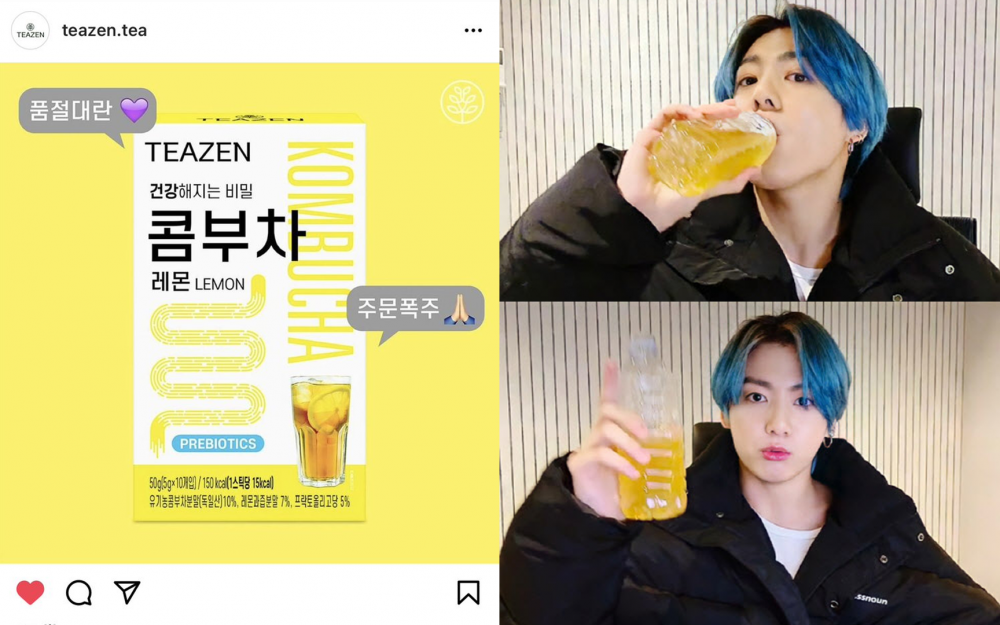 BTS's Jungkook is causing the kombucha to run out of stock in Korea as he mentioned on his recent VLive that he drinks two bags of the fermented sweet tea.
According to suppliers on March 5th, Kombucha is in short supply in Korea after Jungkook had mentioned the drink on his recent live broadcast on Naver's VLive.
The company that produces the kombucha posted a message on its official Instagram saying, "We have sold a month's worth of supplies in just three days...thank you."
During the VLive, Jungkook showed his fans a clear bottle with the kombucha and said he had ordered the kombucha powder after hearing it was good and drinks about two bags per day.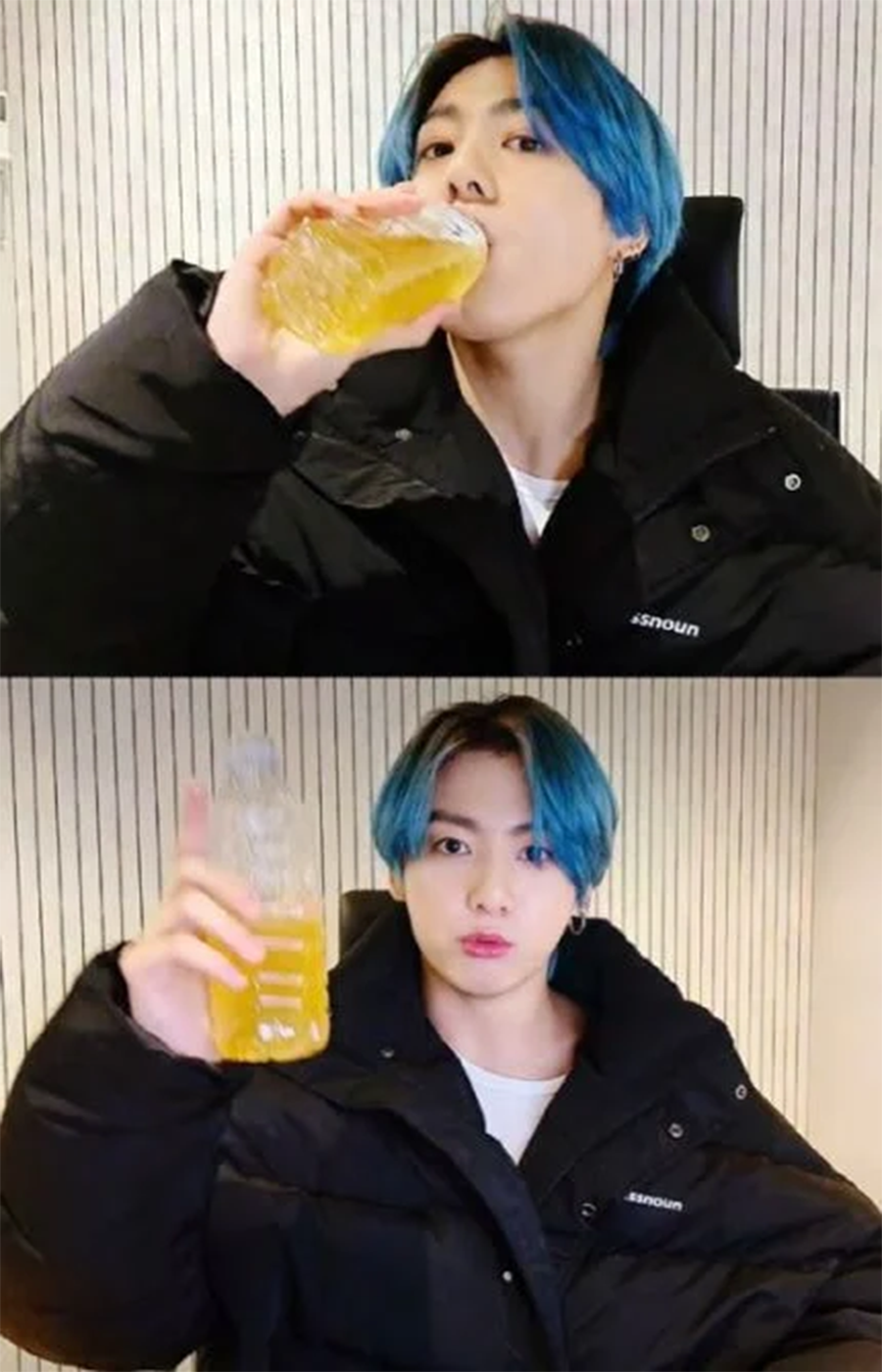 As soon as Jungkook mentioned the drink, fans immediately began ordering the product online, leading to the shortage in Korea.
This is not the first time Jungkook has caused a product to be sold out. Previously, Jungkook mentioned to fans about a fabric softener that he uses, and the product became sold out in stores offline and online. It was reported that the fabric softener was able to sell two months' supplies in just a day.
After that incident, Jungkook even tweeted, "I'm running out of fabric softener...but it's all sold out everywhere..." and expressed how surprised he was.